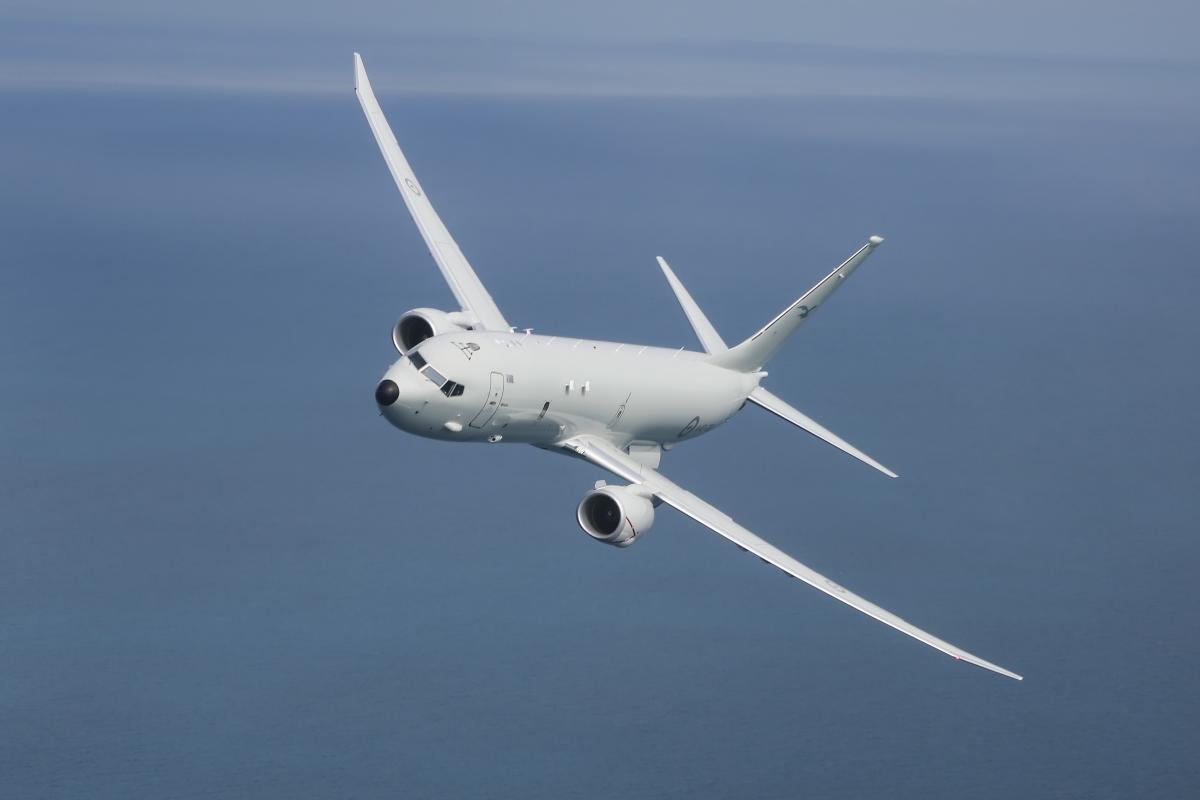 America weak. China strong. Australia in danger:
The federal government says it will not be intimidated by the dangerous actions of a Chinese aircraft towards an Australian surveillance plane in the South China Sea last month.
The Department of Defence revealed a Chinese J-16 fighter aircraft flew close to an RAAF P-8 maritime surveillance plane on May 26 during a routine patrol in international airspace.
Defence says the Chinese plane released flares while flying closely alongside the Australian plane, before cutting in front of the P-8 and releasing a bag of "chaff" into its flight path, which included aluminium fragments that were sucked into the engine of the Australian plane.
This continues a pattern of increased Chinese assertiveness and encroachment on America's sphere of influence. In February a Chinese warship shone a laser at another Australian P8, and last month a Chinese spy ship was tracked off Australia's west coast.
A security deal between China and the Solomon Islands, which included plans to station Chinese troops and build a naval base on the island, was only averted via the direct threat of invasion of the Solomon Islands by America.
China responded by sending delegations 10 Pacific Island nations including Papua New Guinea and signing a raft of new agreements with East Timor, explicitly encroaching upon Australia's sphere of influence:
Prime Minister Anthony Albanese has said he will "engage" with East Timor, after the South-East Asian nation agreed to sign a slew of new agreements with Beijing across areas including healthcare and economic co-operation.
On Friday afternoon, Chinese foreign minster Wang Yi travelled to Dili where he was expected to sign off on the deals.
East Timor government figures confirmed the deals with Beijing were to include an agreement for Chinese state TV to digitise the country's national radio and television services. It comes as the ABC prepares to expand its presence in the region.
The move also comes after Wang failed to secure a consensus on a 10-country security and trade pact while on a tour of Pacific Island nations earlier this week.
China is attempting to flank and cut off Australia from our American protector. These moves come amidst increased Chinese belligerence against Taiwan, as a weakened and divided America fights a proxy war against Russia in the Ukraine.
The most concerning threats to Australia are the fact that 2-3 million Chinese colonists already reside in Australia, and decades of red and green tape combined with a fanatical devotion to so-called "free trade" has stripped Australia of its industrial capacity and practically given it to China.
Australia is for all intents and purposes a sitting duck.
Subscribe to XYZ on Telegram, Bitchute, Patreon, Twitter and Gab.