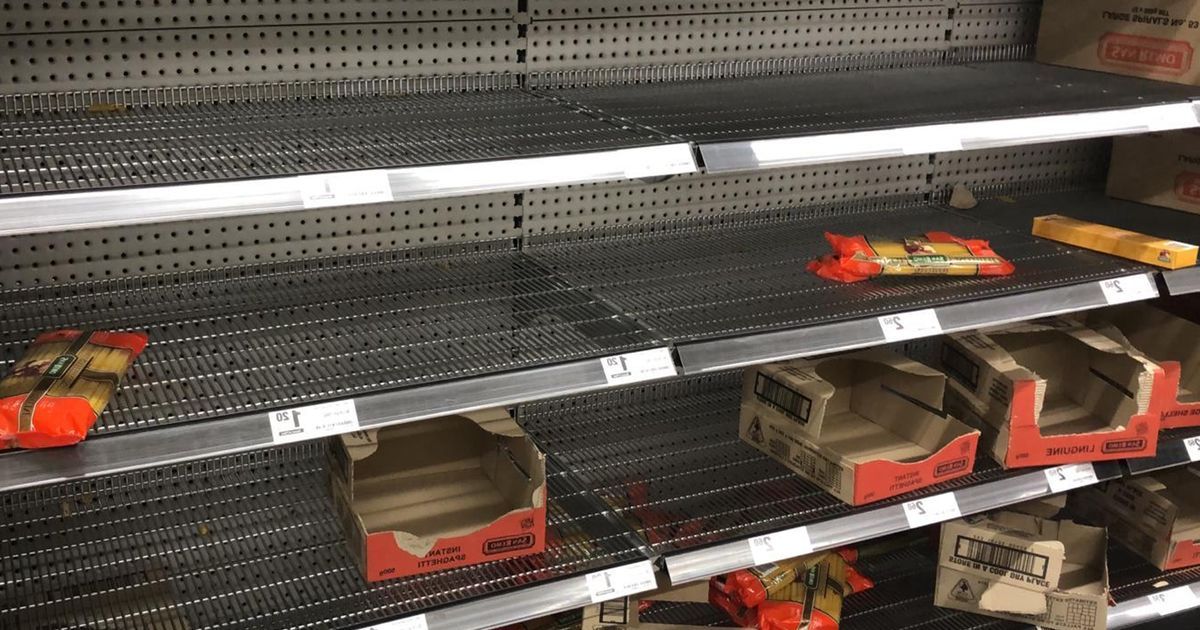 We're all just going to have to lower our expectations, apparently:
Coles has introduced new temporary purchasing limits on certain grocery items across all its supermarkets and online stores, except WA, as COVID-19 wreaks havoc on Australia's critical food supply chain.
Shoppers have been warned to expect shortages at supermarkets throughout January.
In all states and territories, excluding Western Australia, a two pack limit is being applied to mince, chicken breasts, chicken thighs, and sausages.
"Temporary purchasing limits" is a polite way of saying rationing. It's like there is a war on, but almost no-one is dying.
Mr Swindells expected current food shortages at Coles to last "another couple of difficult weeks", as more and more workers catch coronavirus and are sidelined by the sharp rise in COVID-19 cases.
I'm sorry, did they say his surname was "Swindells"?
Woolworths said it will not be introducing product limits.
"Our customers have been shopping in reasonable quantities and are only buying what they need, so we don't believe product limits are needed at this stage," a Woolworths spokesperson said.
All in good time.
The Covid Regime is currently playing an intriguing balancing act. The so-called "Omicron" variant is being billed as a more infectious yet less deadly form of Covid so that in the medium to long term the globalists can pretend that the not-pandemic is over.
Simultaneously, a combination of completely unreliable PCR tests and RATs are creating the illusion of hundreds of thousands of new Covid cases.
In turn, vaccine mandate and isolation rules are playing havoc wih Australian and global supply chains, ie because so many people are being forced out of jobs or to stay home, they do not have the manpower to transport supplies to where they are needed.
Combined with a completely artificial energy crisis, delays and shortages are now occurring all over the world. Riots have erupted in Kazakstan over energy prices, forcing the government to resign.
In other words, global unrest is being deliberately triggered by the globalists. As XYZ News has repeatedly predicted, from here they will induce an entirely unnecessary famine.
Subscribe to XYZ on Telegram, Bitchute, Patreon, Twitter and Gab.