The BBQ Bulletin has given us the most accurate Novak headline to date: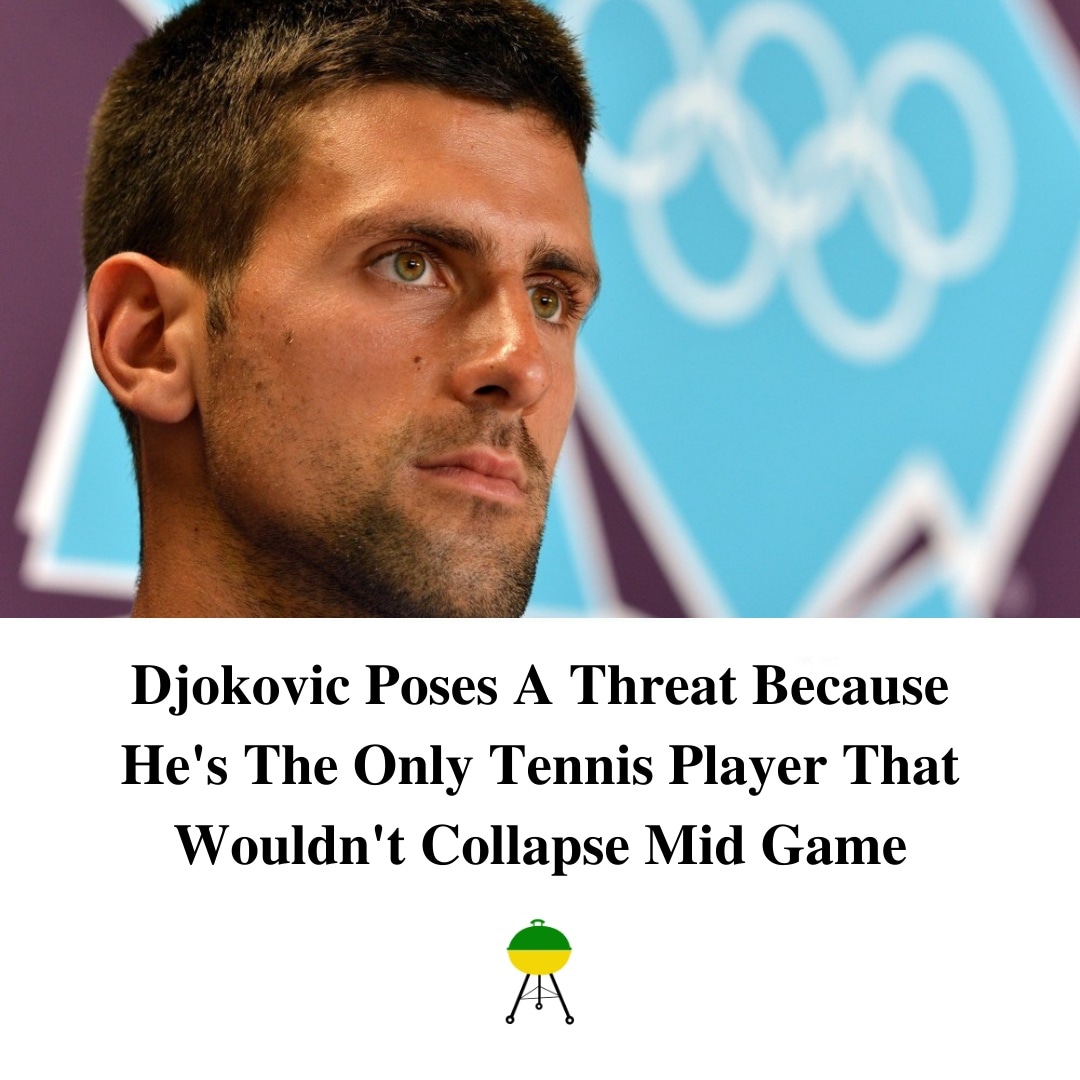 Three tennis players have pulled out of the Australian Open so far due to "breathing difficulties". Let's just come out and say it. The vaccine is the virus.
From Free West Media:
All the tennis players currently participating in the professional tennis tournament have been fully vaccinated. The world number 22 was however seen leaving the court and abandoning his match while clutching his chest with respiratory difficulties in an ATP match. Nikoloz Basilashvili told his team that "every shot I'm out of breath".
Colin Fleming, a commentator for Stan Sport, described Basilashvili's symptoms as "very concerning" and added: "If you feel like you can't take any kind of deep breath at this level and this intensity, that's an issue."
Tennis website OpenCourt claimed Basilashvili "may have been recovering from Covid", but this could not be verified. "[He] told the trainer he had Covid '10 days ago'," the outlet said on social media.
His contender Stefanos Tsitsipas instead blamed the heat, not Covid, for Basilashvili dropping out in an interview with Tennis World USA: "Sometimes it's a bit too hot. You could fry an egg on the court, but we are ready for difficult matches and also the excitement." Clearly the heat had not bothered other players and some had even welcomed the weather conditions in Melbourne.
Dalila Jakupovic, who was forced to retire from her match after having dropped to the ground, told news outlet The Western Australian: "I was really scared that I would collapse. That's why I went onto the floor because I couldn't walk anymore. I don't have asthma and never had breathing problems. I actually like heat. The physio came again and I thought it would be better. But the points were a bit longer and I just couldn't breathe anymore and I just fell on the floor."
Nick Kyrgios, the world' number 93 player suffered breathing difficulties in the morning and pulled out of the match six hours before he was meant to play.
Bernard Tomic also had to take medical time out after complaining of breathing difficulties during the early stages of the second set, but he managed to soldier on. "No air is going in. I'm getting tired so easy," Tomic was heard telling medical staff. "Is anyone else complaining today?" he wanted to know. "No, it's been okay," said the medic.
The panicked organizers of the Australian Open now blame the poor "air quality" which appears to be targeting only some players. Melbourne's air quality is ranked as "good" by international standards.
Tomic has since been diagnosed with Covid, apparently. It is equally likely that Tomic and Kyrgios are just whiny little pussies, but given the spate of on field heart attacks across a range of sports and to just plain old ordinary people worldwide, it's probably adverse reactions.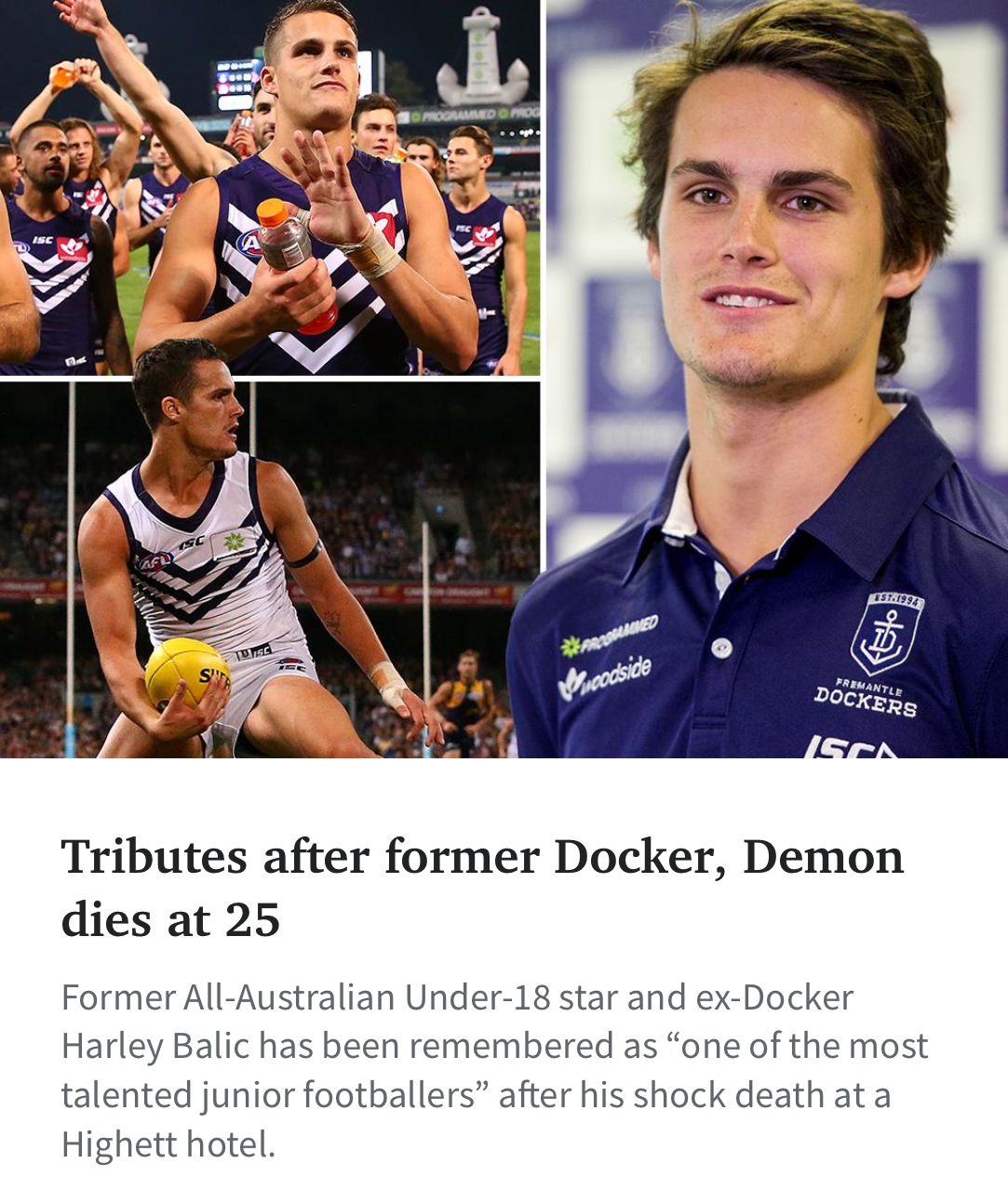 NEW – Qatar: During the Al Wakra Club match against Al Rayyan the player Othman Coulibaly suffered a heart attack, per statement of the football club.pic.twitter.com/VvPZpbC8Ah

— Disclose.tv (@disclosetv) January 8, 2022
A young medical student dies of a heart attack in the gymnasium of GIMS Medical College in Khairpur Sindh. pic.twitter.com/WSilVZh06T

— The Juggernaut (@TheJuggernaut88) January 13, 2022
Double vaaxed 13 yr-old died of a heart attack. Teenagers should NOT BE HAVING HEART ATTACKS! 💔 pic.twitter.com/ikaDrRVoL0

— 🇺🇸ProudArmyBrat (@leslibless) January 6, 2022
Brazil , another vaxed pro football player aged 24 collapsed during a game from fatal heart attack pic.twitter.com/1rMlOhlz2s

— neil jettel (@NeilJettel2) January 13, 2022
Algerian football player Sofiane Lokar dies of heart attack during match https://t.co/BHOZr2zrYu #Algeria pic.twitter.com/MINljfFfRO

— Mark Higbee 🇺🇸 (@MarkHigbee) January 9, 2022
vaccinated football player…dead heart attack https://t.co/fP02LHpfQW

— isot 999 (@Isot999) January 6, 2022
I've never seen anything like it.
Subscribe to XYZ on Telegram, Bitchute, Patreon, Twitter and Gab.