IN BREAKING NEWS: Police are warning the public to be on the look out for a notorious criminal on the loose in Western Australia who has been nicknamed 'The QR Code Bandit'. Said bandit has been brazenly stealing QR code laminates from Coles, Woolworths, Bunnings and other major retailers. Police suspect the QR codes are being smuggled to the Northern Territory and sold to shady figures of the underworld who use false positive scans to terrorise vulnerable Aboriginal communities and extort them for Centrelink payments and Goon.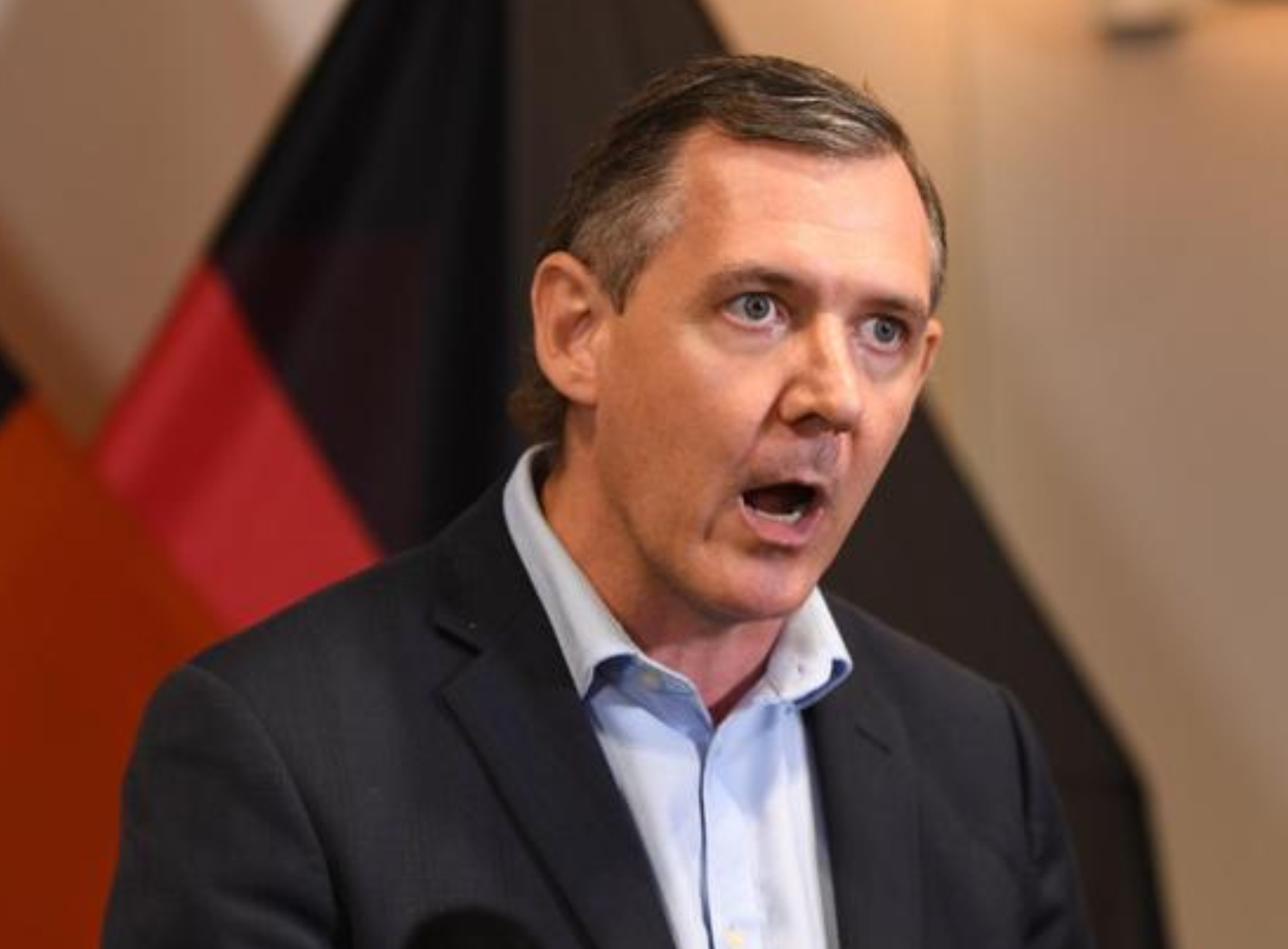 "This vicious criminal is clearly a white supremacist racist", said WA chief of police Wiggam in between bites of his morning doughnut. WA premier Mark McClown also chimed in saying,
"Its bad enough that no one is signing in or using the QR codes anymore, but at least we still had the population nicely depressed and thinking there was nothing they could do about them being everywhere. If this madman is not caught soon, then others might start thinking that maybe QR codes don't need to be tolerated at all. This could spread faster than vaccine injuries or even than my arse cheeks for Beijing".
Indeed, the XYZ has exclusive information that the QR Code Bandit's heinous crimes are now being copied as other criminals try and get in on the action. When we confronted Chief Wiggam for comment on this he said:
"Mmmmf mmmf. Let me finish my doughnut before you ask me any questions, mmmf mmmf. Yes we fear there are copycats out there. Demand is big in the NT. There're a lot of welfare cheques up there for grabs and the Goon is positively flowing. We fear an all out turf war. Just imagine your local Coles with 20 QR CODE mafia all in the same store fighting to get the laminates first! It's truly a horrifying thought!"
WA Police have warned the public to not approach the Bandit if they see him in action and also to avoid any of his rivals:
"Look these people are hardened criminals. They're not even quadruple vaccinated. Maybe not even vaccinated at all. Just looking at them could see you infected with the new strain of CoVid. Best go and get another booster shot and call our special police hotline 1300IMASNITCH."
We here at the XYZ call upon the Prime Minister SCUMBRO to arrange an emergency meeting with all State Premiers to discuss ways to stop this crime epidemic speeding to other States. We call on our readers to petition him to take every step necessary to flatten the curve, including temporarily banning all corporations from existing as this is where the infestation appears to be breeding. It may sound harsh, but we're all in this together.
You can find Stephen Wells at Telegram and purchase his books here.