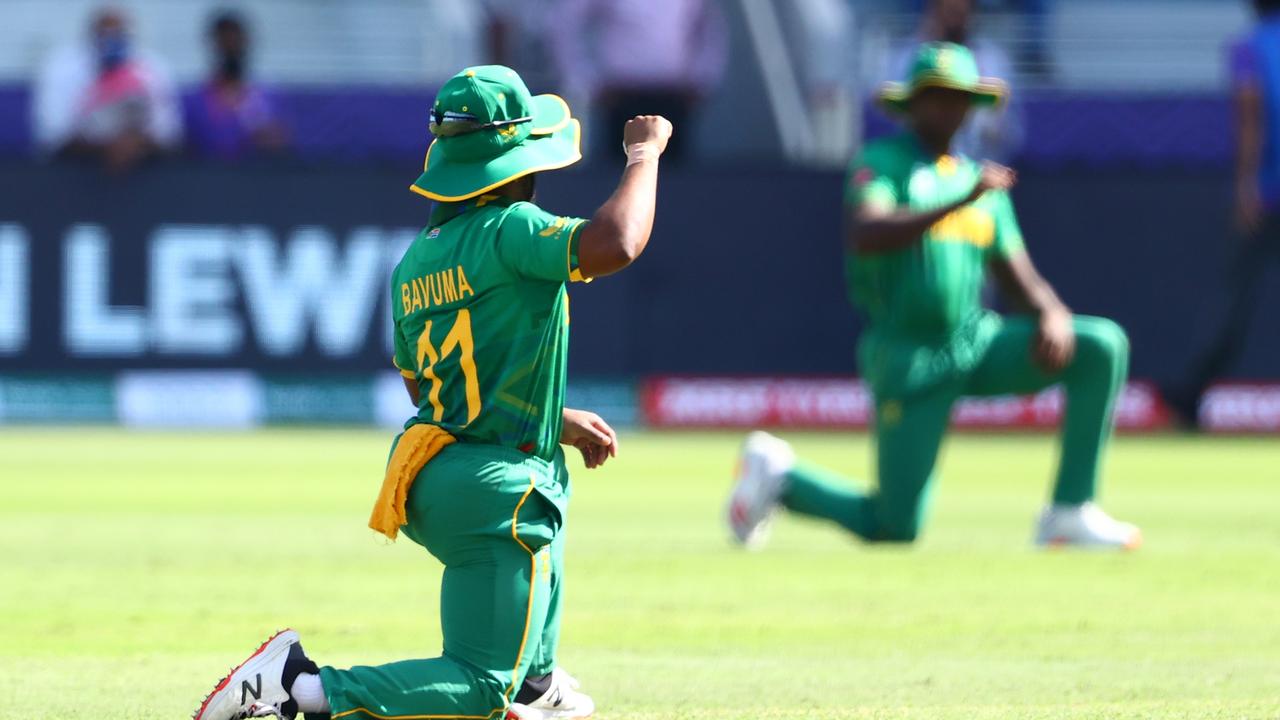 Black Lives Matter is a Marxist, terrorist organisation responsible for riots, looting, beatings, the destruction of vast swathes of America's cities and even mass shootings.
The anti-White organisation is one of the driving forces behind the cultural genocide currently underway in the Anglosphere, responsible for the removal of hundreds of statues of our great forebears and moves to rename our streets, buildings and landmarks after foreign invaders.
Nowhere is this more apparent than in South Africa, where along with renaming important landmarks after actual Marxist terrorists, the ruling gangsters are openly genociding White South African farmers in their own land.
Incredibly, Cricket South African mandated that the South African team kneel in submission to the terrorist Black Lives Matter organisation. Bravely, cricketer Quinton de Kock said no and walked out of the whole tournament.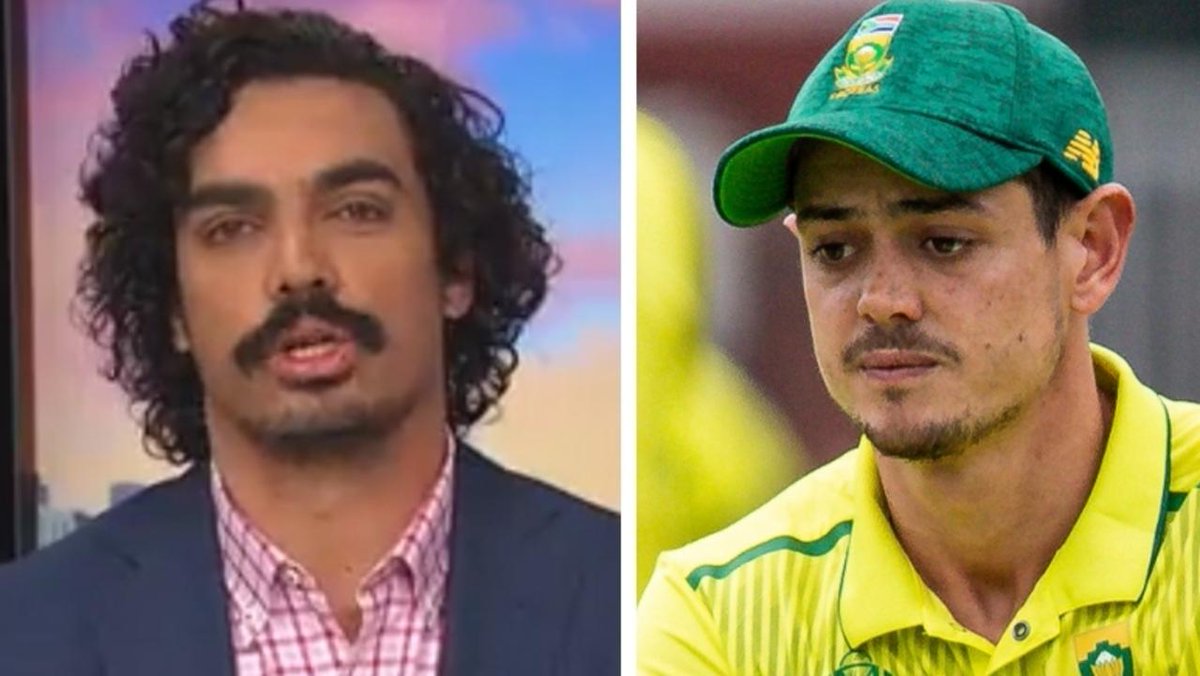 Naturally, the world's anti-White Lying Press has turned its fury on de Kock. An ABC diversity hire nobody has heard of criticised him and we're supposed to care:
Australian television presenter Tony Armstrong has slammed Quinton de Kock's "confounding" decision not to take a knee in support of the Black Lives Matter movement before a T20 World Cup match.
On Tuesday night, the Proteas wicketkeeper withdrew from South Africa's game against the West Indies after Cricket South Africa (CSA) issued a directive to players and staff to take a knee.
South Africa ultimately thrashed the West Indies by eight wickets, reaching their target of 144 with eight balls to spare — but the result was overshadowed by de Kock's absence.
The Daily Telegraph reports de Kock has sensationally walked out of the T20 World Cup and will play no further part in the tournament.
"All players had been required, in line with a directive of the CSA Board on Monday evening, to 'take the knee' in a united and consistent stance against racism," CSA said in a statement.
"This is also the global gesture against racism that has been adopted by sportspeople across sporting codes because they recognise the power of sport to bring people together."
De Kock is yet to respond to this latest controversy but referenced his position after hitting 141 not out against the West Indies in a Test match in June.
"I'll keep my reasons (for not kneeling) to myself and it is my own personal opinion," he said at the time.
"It is everyone's decision and no one is forced to do something and that's the way I see things."
Speaking on ABC Breakfast, Armstrong said it was "confounding" de Kock would take such drastic action to avoid taking a knee, particularly considering South Africa's chequered past with racism.
"We've seen sporting teams right around the world start to get behind this movement," he said on Wednesday morning.
"So for him to not do that, all that I think — and this is my own personal opinion — the question has been bubbling in my mind is how racist do you have to be, to not just take a knee and do that in conjunction with your teammates to show support, to even pretend to show support? You've got to be pretty strong on your conviction not to.
"At the very best it is confounding, confusing and puzzling."
The greatest insult regarding the quiet genocide underway in South Africa is that so-called "trusted sources" insist that it isn't actually happening. On the rare occasion you do manage to coax a member of this elite into admitting that White South Africans are in fact being slaughtered, and most brutally at that, without a second thought they usually state their opinion that they deserve it.
Anti-Whites are scum.
Subscribe to XYZ on Telegram, Bitchute, Twitter and Gab.