First an earthquake in Melbourne, now a tornado in NSW. Something is going on.
Three people have been injured after a tornado ripped through NSW's Central West this afternoon, damaging properties and leaving a 30km trail of destruction.
Bureau of Metereology (BoM) senior climatologist Agata Imielska confirmed there was damage to houses and power lines north-east of Bathurst.
She said State Emergency Service (SES) personnel and police were on the ground assessing the destruction.
"We have a line of damage roughly 25 to 30 kilometres," she said.
Ms Imielska said the tornado was part of a broader weather system that the BOM had been warning about for several days.
It will never rain again..
The system is moving across Australia's east coast, and there are severe weather warnings are in place for large parts of NSW, including Sydney.
Damaging winds, large hail and heavy rainfall potentially leading to flash flooding are all on the cards for the eastern seaboard.
Further inland, in north-east NSW and southern Queensland, the risks include possibly destructive winds, giant hail and heavy rainfall leading to flash flooding.
Several people have been injured and property amaged.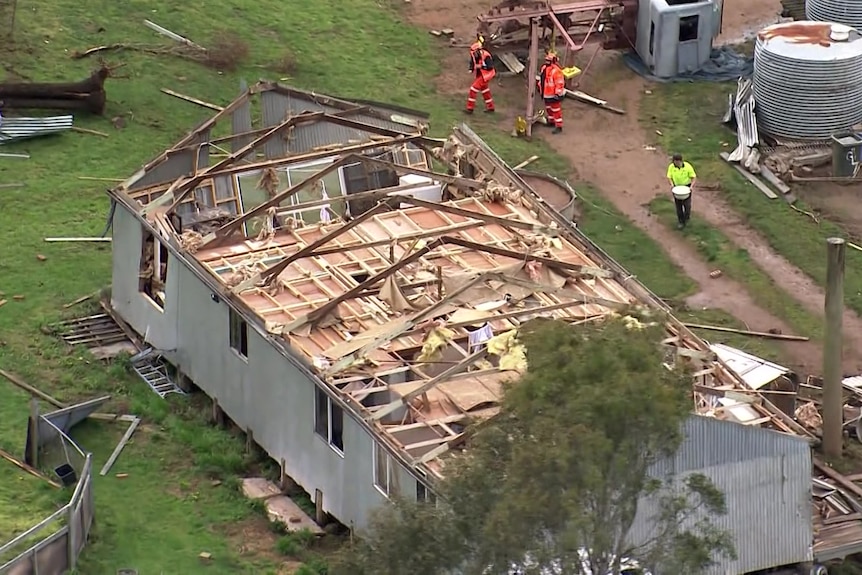 Last week Melbourne suffered its largest earthquake ever, measuring 5.9 on the Richter Scale. If that thing had gone off in the centre of Melbourne there would have been mass casualties, the sort of thing that would have made the coronavirus look like a Grand Final BBQ in Yarra Park.
Likewise if this tornado had hit Sydney. It is still possible, given there is an enormous front flanking our entire eastern coast.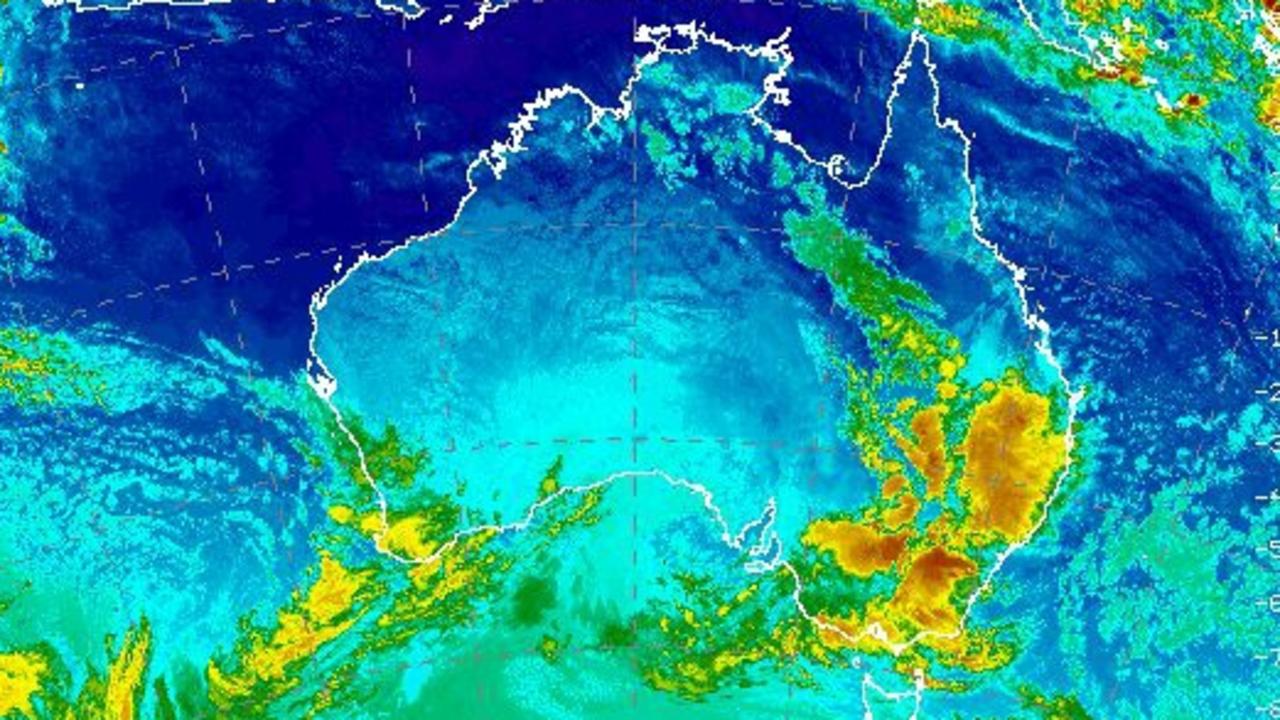 God is firing warning shots across the bow of Australia's increasingly tyrannical Regime.
Let my people go.
As this topographical map of Melbourne, with its handy 100 km radius circle shows, Melbourne is ringed to the north, east and west by hills. If there was no water in Port Phillip Bay, it would be more noticeable that these hills form a rough circle.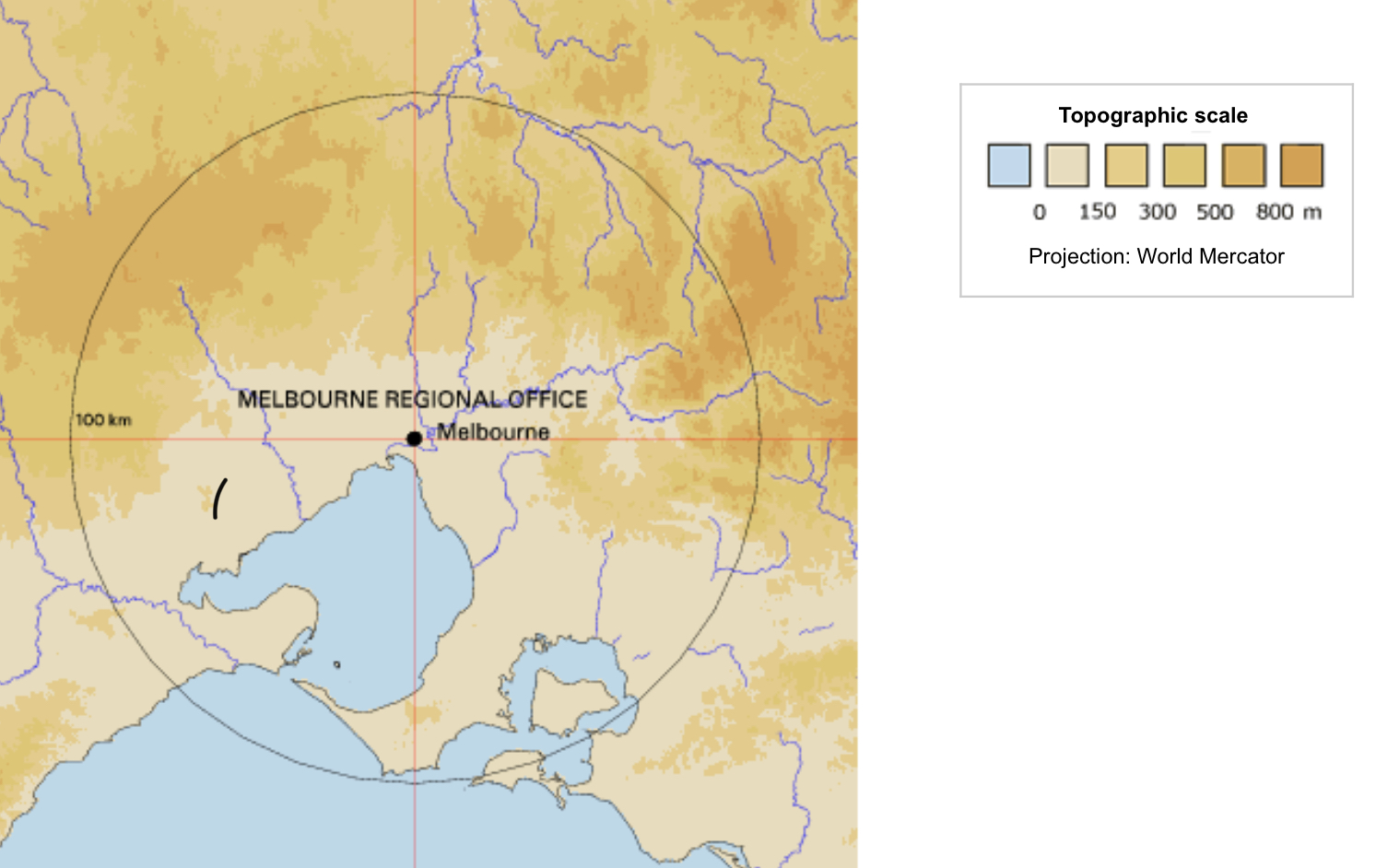 Melbourne was likely founded inside the caldera of the super-volcano which killed the dinosaurs. Would be a shame if that thing was to go off again.