Health experts the world over have expressed their horror today after the Taliban stormed into the Afghan capital Kabul, displaying a general disregard for hygiene, face masks and social distancing.
Although some were wearing makeshift face coverings, understandable given the poverty of the country, many wore them below both the nose and/or the mouth, negating the health benefits.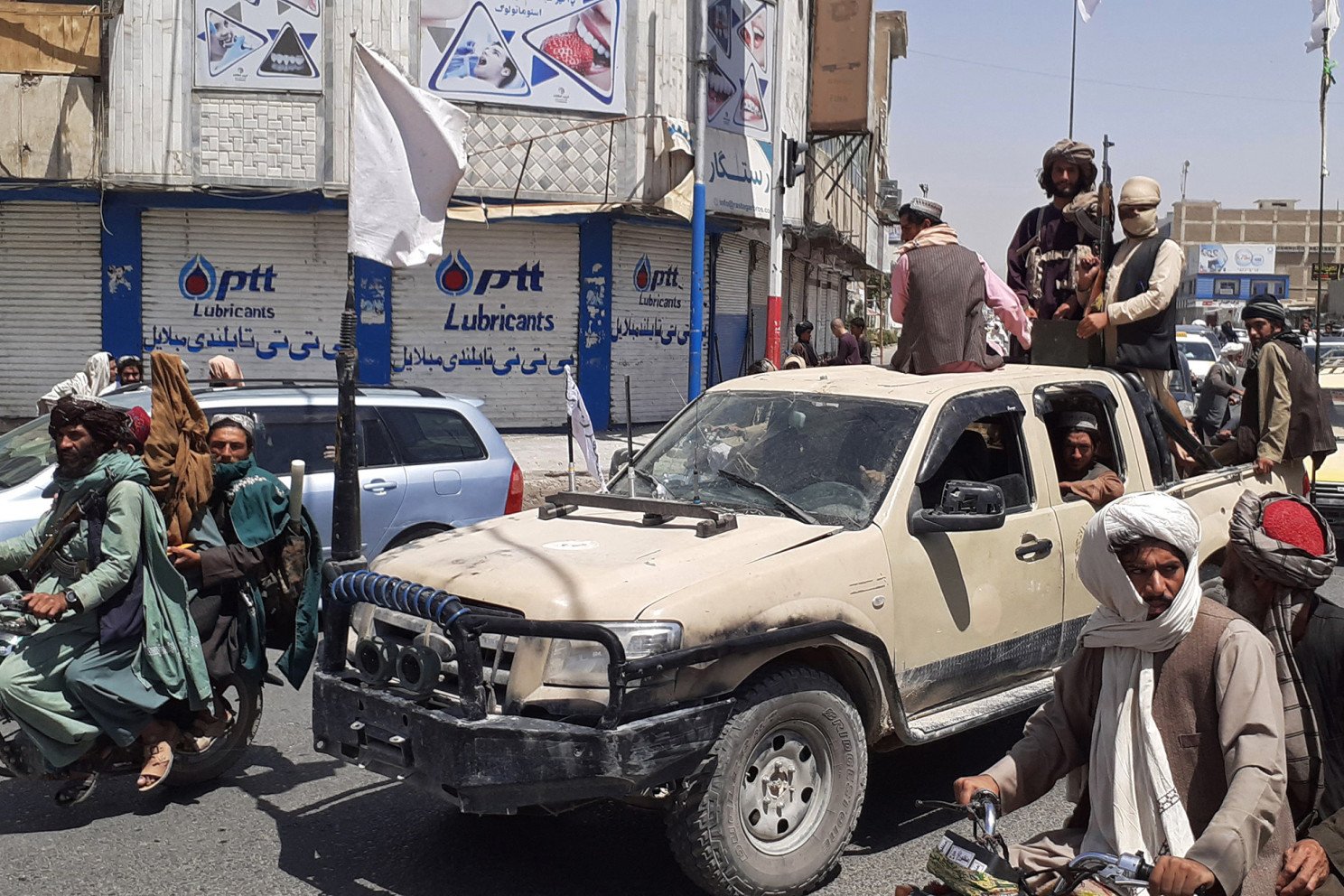 Caution has also been raised that although many women have excellent PPE, utilising not simply face masks but full body coverings, other public health measures are not being followed, particularly social distancing.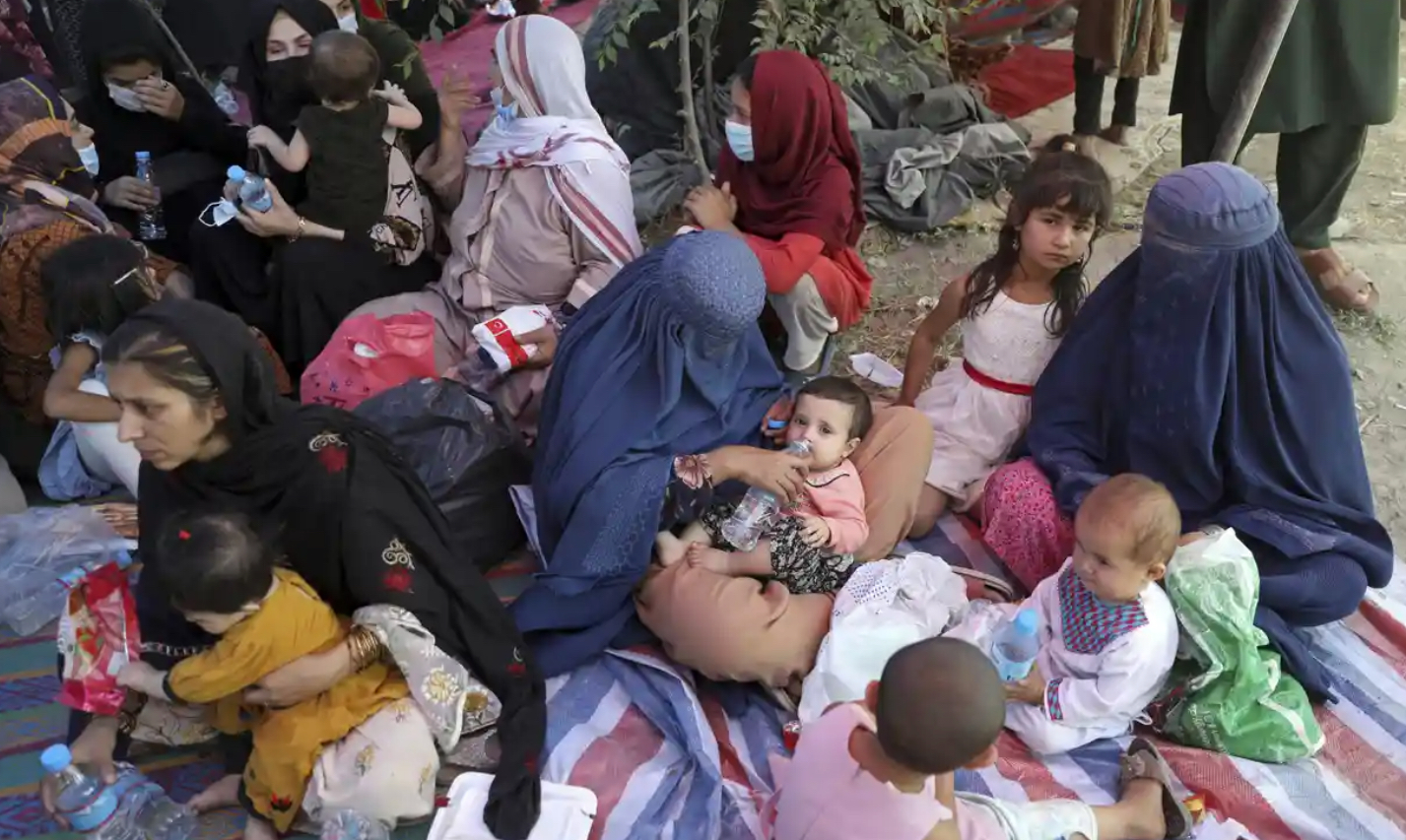 Despite CNN initially praising the Taliban for wearing masks during their attack, the network later expressed its exasperation that the leadership appeared cavalier regarding the risk of infection during their press conference in the Presidential Palace in Kabul.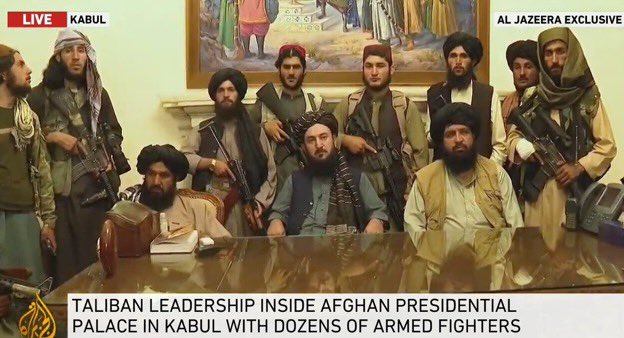 Anderson Cooper appeared distraught as he told his audience:
"Public health measures start at the top. The leaders of a nation are supposed to set an example to their people as to how behave during a pandemic. I know they currently see the liberation of their country as a priority, but covid is far more important.
"It is vital that a nation's leaders constantly remind their constituents that they are in a pandemic, otherwise people will just think they can go about their daily lives as normal just because we don't see people dropping dead in the street."
Other experts suggest that the fighting could impede accurate collection of covid statistics:
"When you see a bunch of dead bodies in the street, it can be very difficult to determine whether they died of covid or died during the fighting. Just to be on the safe side we are counting them as having died of covid, until more reliable information comes to hand."
The most shocking imagery however come from Kabul airport, where thousands of people huddled together in tight groups with no respect for the danger they were in.
NOW – Thousands of civilians try to get an evacuation flight on the tarmac of #Kabul airport in Afghanistan.pic.twitter.com/zR5fUMGeKk

— Disclose.tv 🚨 (@disclosetv) August 15, 2021
Although in the open air, the density of people per square metre is truly terrifying.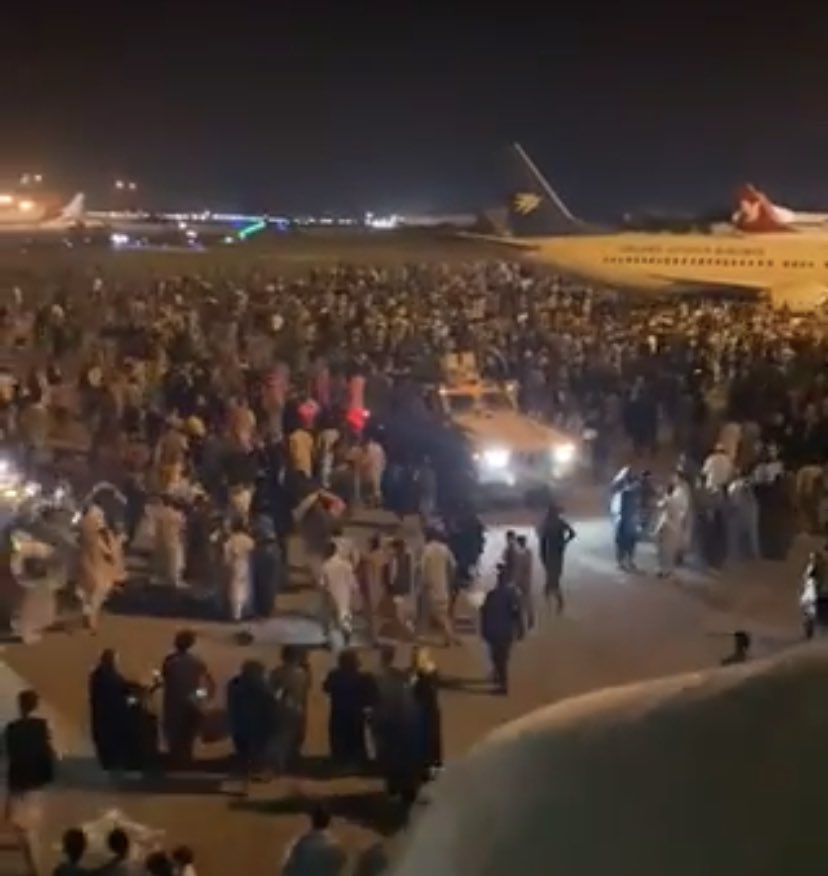 It is not known if proper security checks or covid testing was undertaken on these frustrated travellers, and how many of them are now on their way to potentially spread the local variant.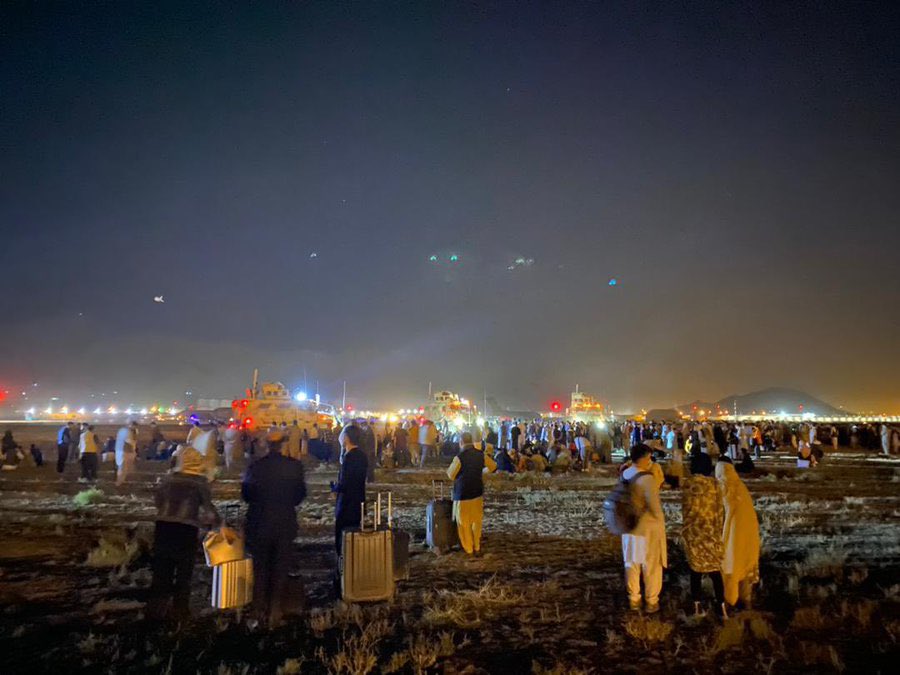 The Australian government has made a statement on the crisis:
Courtesy or Stephen Wells Triggers Everyone:
Scott Morrison backed by Gladys, Anastasia and Dick Ears Dan, in a "rare" show of bipartisanship and unity (nod nod, wink wink) have issued a Statement saying the Taliban are forbidden from entering the Australian Embassy in Afghanistan unless they are fully vaccinated.
"We totally approve of Multiculturalism in our Embassy, but people need to abide by the law", a flustered Morrison responded after an ABC journalist asked if the policy was racist. "This could be a super spreader event". 1000 police (who are all unvaccinated but completely immune to CoVid because of their riot gear uniforms), have been despatched to the Embassy in Kabul to issue fines for any person not wearing CoVid compliant Burkhas and to ensure the social distancing of Taliban and their goat concubines.
After being accused of inaction, American President Joe Biden has finally made an official statement on the matter:
"Berucupaba bicycle poo."
It's your XYZ.