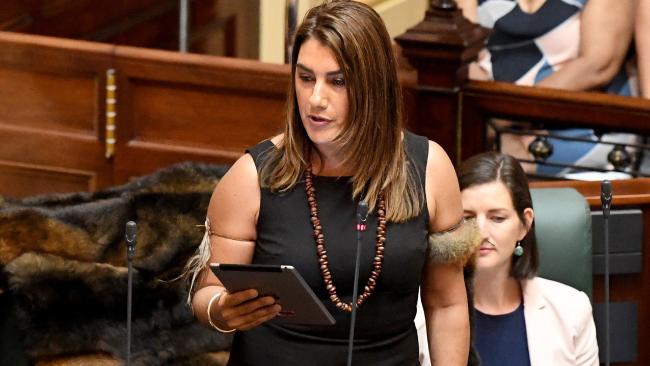 Tim Jones
Newly sworn in Greens Senator Lidia Thorpe has stated that she "doesn't identify as Australian" before taking her seat in the Australian Senate.
Thorpe, who replaces outgoing Greens Senator Richard Di Natale, says as a 1/16th Aboriginal senator she has faced nothing but persecution her whole life, particularly in the racism hotspot of inner-city Melbourne.
The Senator affectionately known by Victorian Aboriginal elders as "Lidiot" (which is Wurundjeri for 'fuckwit') says she's looking forward to representing Victoria, but not looking forward to representing her country of birth.
However, when pressed about taking a $200,000 plus entitlements salary from the Australian tax payer after being sworn in, Thorpe stated that she wouldn't be stopping there:
"Apart form the usual self-flagellation I'll be pushing hard for Aboriginal reparations. There's no issue more at the forefront of Australian minds right now, particularly those crippled by unemployment and bankruptcy, than financial compensation from a tenuous historical grievance."
Thorpe swore allegiance to Australia last week and will take her spot in parliament when it resumes.
It's your XYZ.