On Thursday we went to air just as Israel Folau was being interviewed by Alan Jones on Sky News. In explaining why he put his post on social media imploring sinners to repent in order to avoid hell, Folau explained that if he had a child who was on drugs he would do everything he could to steer him to the right path, so he does with sinners.
Yours truly predicted that lefties would be screaming the next day about Folau comparing homosexuality to drug addiction. Sure enough: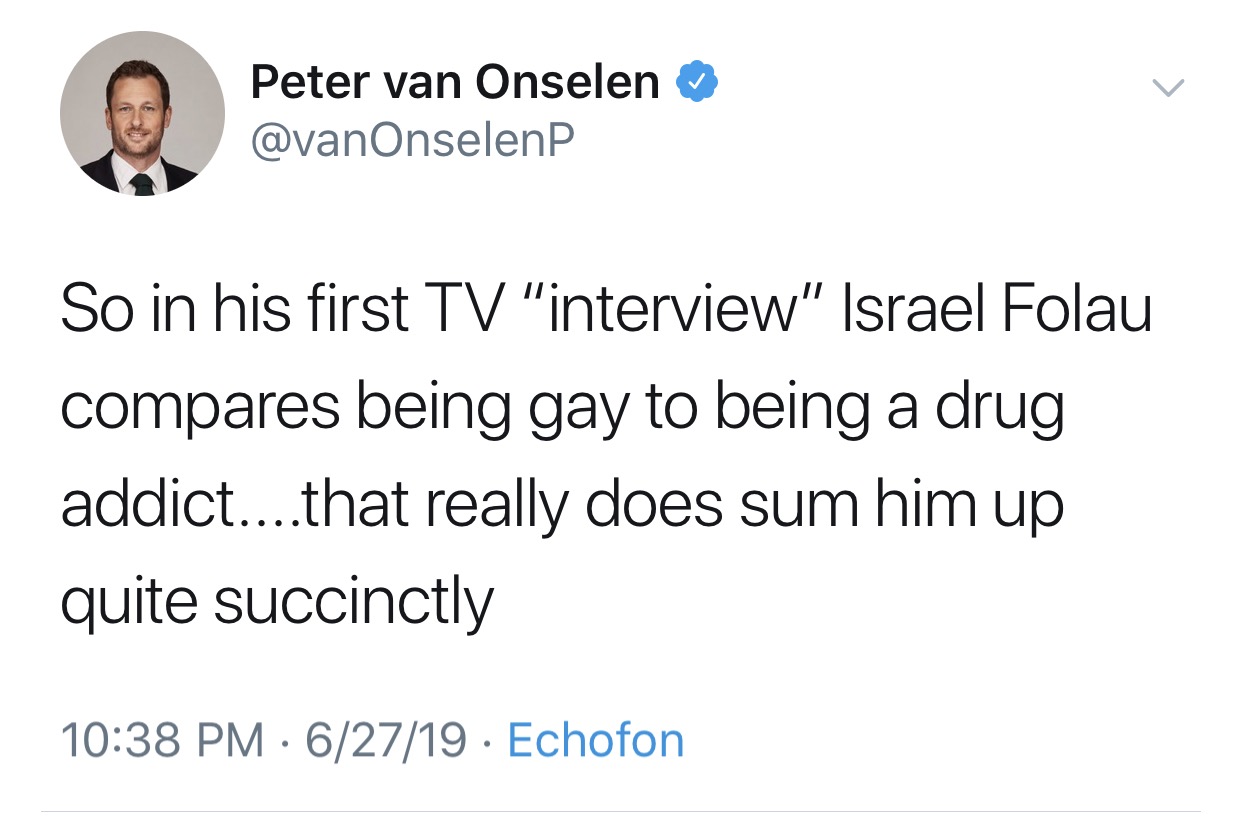 Even Mr "I'm not a leftie." XYZ predicts the future.
We also discussed:
The report by Project Veritas which confirmed what we already knew, that Google and YouTube have been deliberately manipulating their algorithm to limit the reach of conservative news outlets and commentators.
Sydney Council declares a national emergency on so-called "climate change" and everybody else ROFL'd.
A mentally disturbed person who dressed as a dragon and read to children at a public library in America has a prior conviction for abusing a child. Never saw it coming.
Donald Trump stares down the military industrial complex to stave off war with Iran for another week.
Join us every Thursday evening at 8:30 pm AEST at The Uncuckables.