It appears that the public outcry over the denial of an ETA to Lauren Southern has forced the government's hand, with Axiomatic Events announcing via press release that the pair have been granted working visas: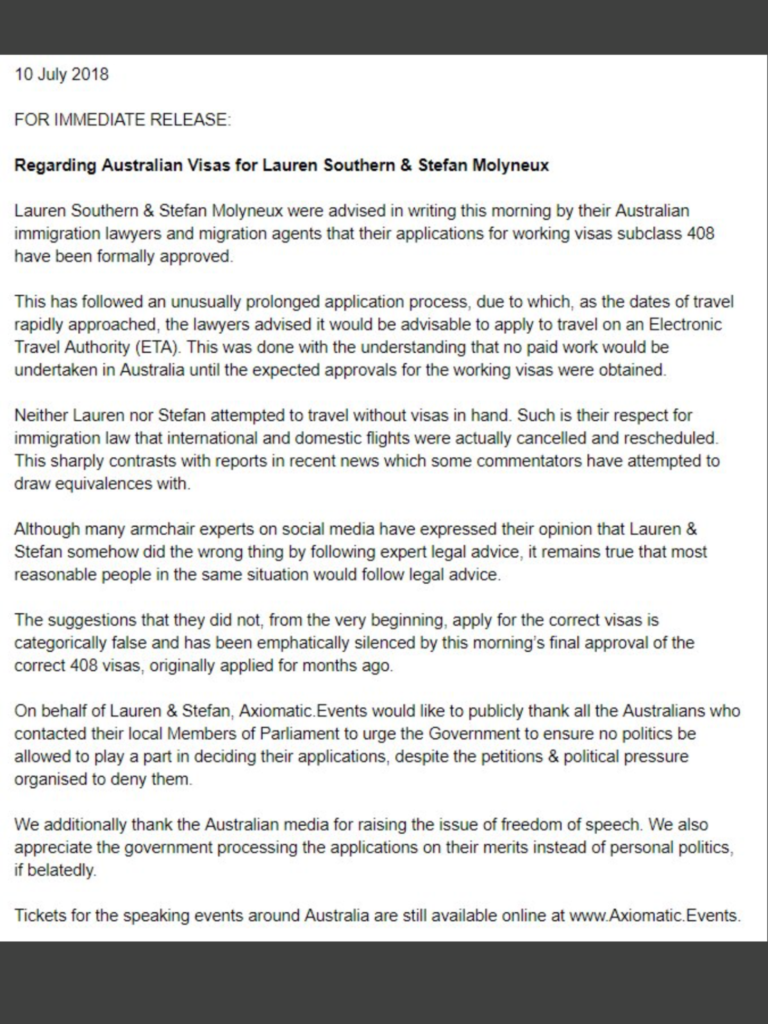 Importantly, they continue to dispel the fake news that Southern applied for the wrong visa, pointing out that the correct visa was applied for well in advance.
Stefan Molyneux has thanked the Australian people for their support, saying the usual stuff about free speech and stuff:
Now that they are in, and confrontations with potentially violent left-wing terrorists loom, we can get back to asking the important questions:
As a traditionalist and nationalist, should Lauren Southern follow through with her beliefs and dedicate herself to raising a family?
Are Molyneux and Southern genuinely dedicated to securing the existence of our people against the globalists?
We're interested to see what people think. Hell, we'll even let you use the brackets, just this once.
It's your XYZ.