Reports have come in that hundreds of Liberal Party branch members have resigned, have sent letters refusing to work on election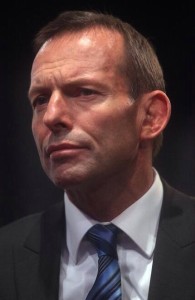 campaigns, and have even threatened to join or create alternative political parties in a response to the deposing of Tony Abbott as PM earlier this month.
Prime Minister Malcolm Turnbull disputes these claims.
According to Sky News, former PM Tony Abbott has jumped in, and has been pleading with members not to leave the party, saying they "needed to make the best of a difficult situation."
"'Please don't,' he told Melbourne radio 3AW, adding the party did not have enough members as it stood now.
Mr Abbott called for unity, saying Liberals must continue to support good causes and good people.
'I can understand why people are dismayed at the fact we did what we said we'd never do – replace a first-term prime minister.'"
Mr Turnbull is the first Liberal Party member to oust a first term Liberal Prime Minister. This action has created waves in the party which regarded itself as offering greater stability and integrity than the culture of cut throat leadership spills which have become commonplace for sitting Labor Party Prime Ministers since Bob Hawke was ousted by Paul Keating in 1991.
Prime Minister Turnbull also has his work cut our for him in reassuring more conservative members of the party that he isn't going to go all inner city watermellon on them.
It's the XYZ.