You know the Voice to Parliament campaign is getting desperate when they roll out the most hated man in Australia to spruik for it:
Fresh research has shown 51% of Australians would vote No in Australia's upcoming referendum on a Voice to Parliament.

The result marks a significant drop in support for the Voice, with Yes votes polling above 60% just months ago.

When asked about the Voice at a press… pic.twitter.com/5ANMDs8LxO

— 10 News First Melbourne (@10NewsFirstMelb) June 13, 2023
Sure thing, mate.
To all those with short term memory loss & say 'all countries were bad during COVID restrictions, get over it'.

Here's police firing rubber bullets to disperse a peaceful gathering that included women/children at the Victoria Shrine of Remembrance in Sept 2021. pic.twitter.com/eh31S1x4Cv

— STOPCOMMONPASS (@org_scp) February 22, 2023
Polls have consistently indicated declining support for the so-called "Voice to Parliament", and crucially, the latest poll registers support below 50% in three states, enough for the referendum vote to fail.
In response, the "yes" campaign is pulling out all the stops in a vain effort to keep their sinking ship afloat. All globalist hands are on deck, including Dictator Dan. One lie in particular stands out amongst his word salad:
"A few words in our first national document, our constitution, is a small but significant thing to do."
If it is just a few words, why all the fuss?
Moreover, "voice" proponents say one thing to the Australian people and another to their fellow elites and aboriginal identity politics activists:
Australians know when we're being gaslighted.

Albo claims the #VoiceToParliament is a "modest request", yet to an aboriginal audience he is practically an accelerationist. pic.twitter.com/ePTeDPfnjR

— XYZ (@itsyourxyz) June 4, 2023
"I think it does need to have teeth, it does need to be feared and revered."@bridgeyb on what an Indigenous Voice to Parliament *should* be #Insiders #auspol pic.twitter.com/5DybwtNoMF

— Insiders ABC (@InsidersABC) July 30, 2022
They can't even use the "that's a slippery slope argument" lie that they parroted during the same sex marriage postal vote campaign, every time somebody warned that allowing homosexuals to marry would lead to the open sexualisation of children.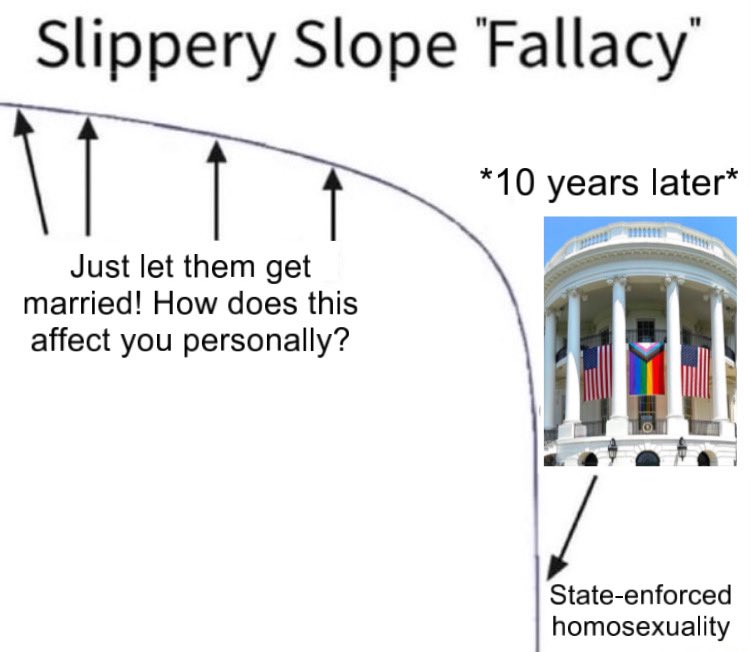 "Voice to Parliament" advocates are openly stating that they want it to be a powerful institution, and that it is just one step in a process which should lead to a "treaty".
"And I really do believe this is just a stepping stone for many other things to come in terms of inclusion and recognition of aboriginal and Torres Straight islander peoples."
…
"And I think this is a step in a really long journey but a really important one that also holds greater implications for things like calling for a Treaty for example."
What comes after a "treaty"?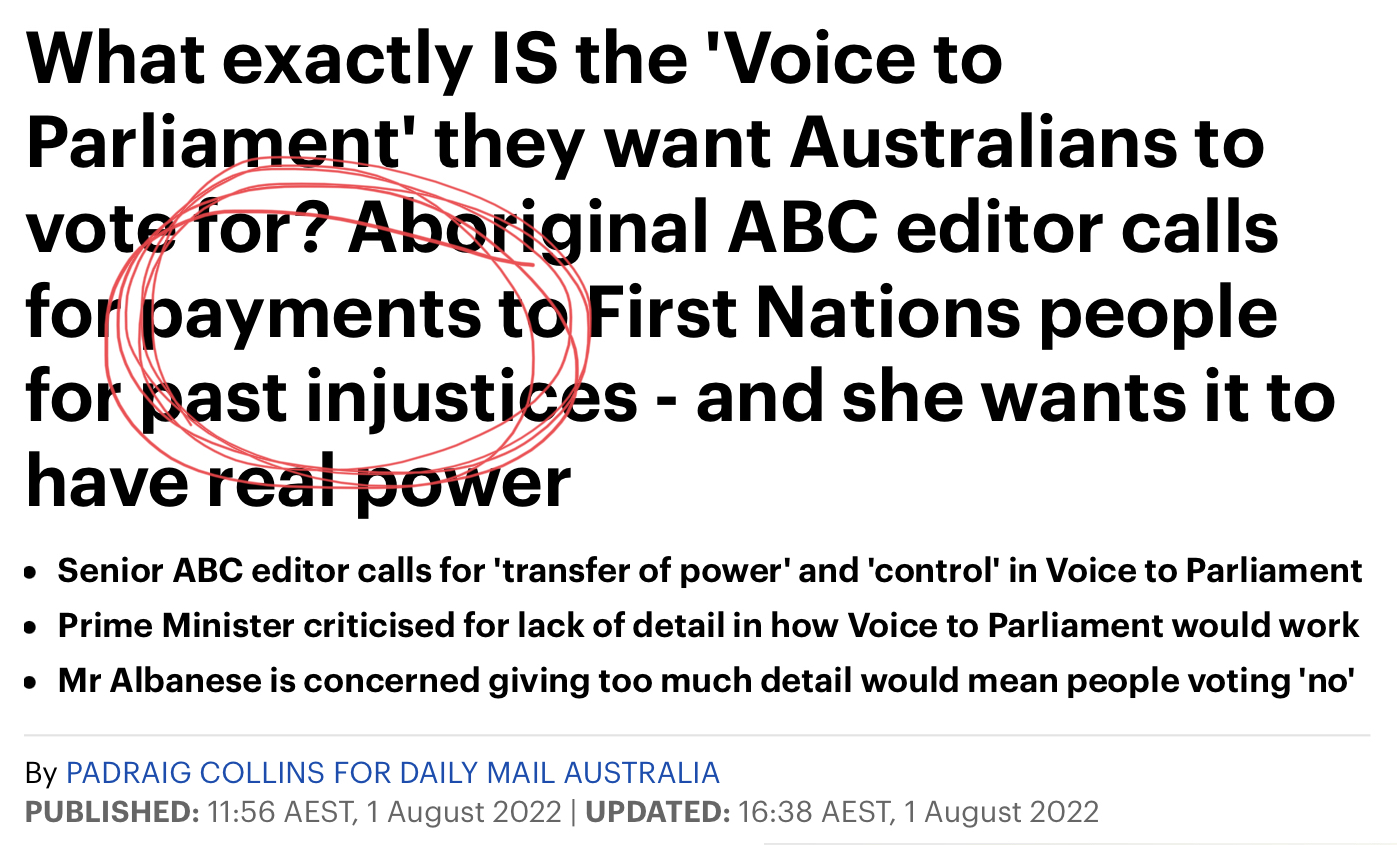 This brings us to the crux of the matter.
From 2020 to 2021, much of Australia was placed under house arrest with lockdowns, curfews, travel limits, mask mandates, check-in rules and work permits enforced on us at the point of a gun under the pretext of a pandemic.
People were arrested in their homes for daring to suggest online that people organise to protest against such totalitarianism, and those who protested in the streets were gang tackled, shot with rubber bullets and had rifle butts slammed into their spines.
Dramatic footage of a Melbourne woman being arrested for allegedly breaching COVID rules has surfaced online. In the video, her daughter can be heard screaming "she's in pain" before arguing with police.

Read more: https://t.co/SLzIBEsDdM pic.twitter.com/5gbhmnzx5U

— news.com.au (@newscomauHQ) August 6, 2020
#BREAKING: Police fire rubber bullets and pepper spray into a large crowd of lockdown protesters in Melbourne.

Full story coming exclusively to https://t.co/EaIX3zkB2M from Melbourne, Sydney and Brisbane.

Rebel report from the prison island. pic.twitter.com/lwHKVWwtIy

— Avi Yemini (@OzraeliAvi) August 21, 2021
Many people succumbed to vaccine mandates, while those who refused lost income, jobs, houses and families.
It turned out Covid wasn't that big a deal after all, hospital Covid polices effectively slaughtered their patients, and the vaccine is the real killer. Deaths did not spike in 2020 but have spiked since the introduction of forced vaccinations.
Queensland Senator Malcolm Roberts on Australian Excess Deaths –

Cut the crap, the waffle and tell me what's caused these Startling 30,000 Excess Excess Deaths

Equivalent to 2 Boeing 747s crashing every week for 1 year with no survivors pic.twitter.com/MlZ0RQXKof

— Asher Press (@AsherPress) June 1, 2023
The economic consequences of forcing people to stay home and printing money out of thin air to keep them quiet has been unprecedented inflation post-lockdowns. The system's response has been to hike interest rates at record breaking speed, in turn creating more inflation to fight inflation.
In order to keep the economy growing (barely) to avoid a technical recession, the government is importing hundreds of thousands of slave labourers, in turn creating even more inflation and a massive shortfall in available properties.
So, while Australians are impoverished and made homeless barely a year after we were released from home imprisonment and forced unemployment, the government is now telling us we have to vote yes to a change in the Constitution which will have far-reaching consequences, including a "treaty" and "reparations", based on the lie that our ancestors did horrible things to aboriginals.
And to top it off Daniel Andrews, the man who became the global face of Covid Tyranny, locking down Melbourne for a record 262 days and implementing the most violent police response to anti-lockdown protests anywhere in the world, is trying to guilt trip Aussies into voting yes to a Constitutional change which will further impoverish us.
It's a real smack in the face.
⚠️WARNING ⚠️
GRAPHIC CONTENT
at Flinders St Station

When Shane Patton said they won't hesitate to use force

I think this was his vision pic.twitter.com/zpdLDa5ttL

— Dee ❤️ (@_Dee_1982) September 22, 2021
This is mega gaslighting. It is full spectrum psychological warfare against the Australian population.
We want Covid Compensation, not Aboriginal Reparations. Furthermore we don't want some weak "truth and reconciliation commission" nonsense. We want showtrials, before a court that has real teeth.
Subscribe to XYZ on Telegram, Bitchute, Twitter and Gab.