Lesbians are gross: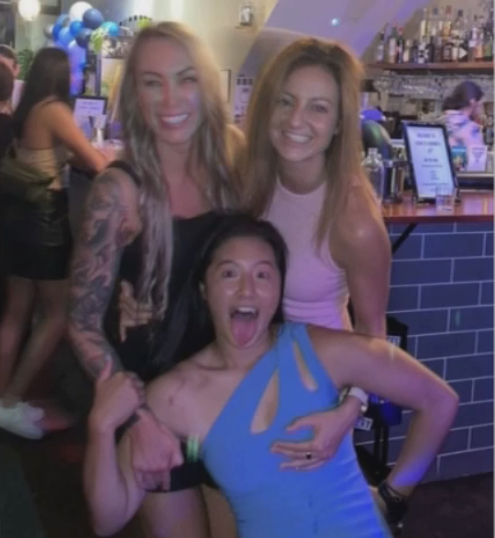 An image of the Collingwood AFLW captain and a young player is "raising eyebrows and questions" on social media, according to Sky News host Rita Panahi.
"It appears to show Collingwood AFLW captain Steph Chiocci with her hand on the breast of a young player," Ms Panahi said.
"Now to make it clear I'm not suggesting that either woman is unhappy with that image, after all they shared it on social media.
"But you saw the picture and one can't help compare this conduct with what we saw from Collingwood's Jordan de Goey last year which caused an almighty media storm with a number of senior journalists calling for the player to be sacked."
Ms Panahi said she's reached out to Collingwood, and so far, the club has "failed to respond".
This isn't news.
However, it is telling that the only news Google is letting us find on the matter is this brief report from Sky News. When Jordan de Goey did exactly the same thing last year the media lynched him.
The entire AFL has become hypersensitive to men doing or saying anything which contravenes the woke, antiwhite and antimale religion. Collingwood in particular has been subject to multiple hatchet jobs dressed up as reports, taking down Eddie McGuire in the process.
Basically, Everybody knows a double standard exists for women.
Everybody knows that Globohomo pushes money-haemorrhaging women's sport as a straight up lesbian recruitment drive.
From observation, when women are freed from the socially constructed role of being a promiscuous, alcoholic, barren work addict, they embrace traditional female roles. Globohomo forces the former on them while insisting the latter is the social construct.
Subscribe to XYZ on Telegram, Bitchute, Twitter and Gab.