Remember when ScoMo said we produce enough food to feed three Australias?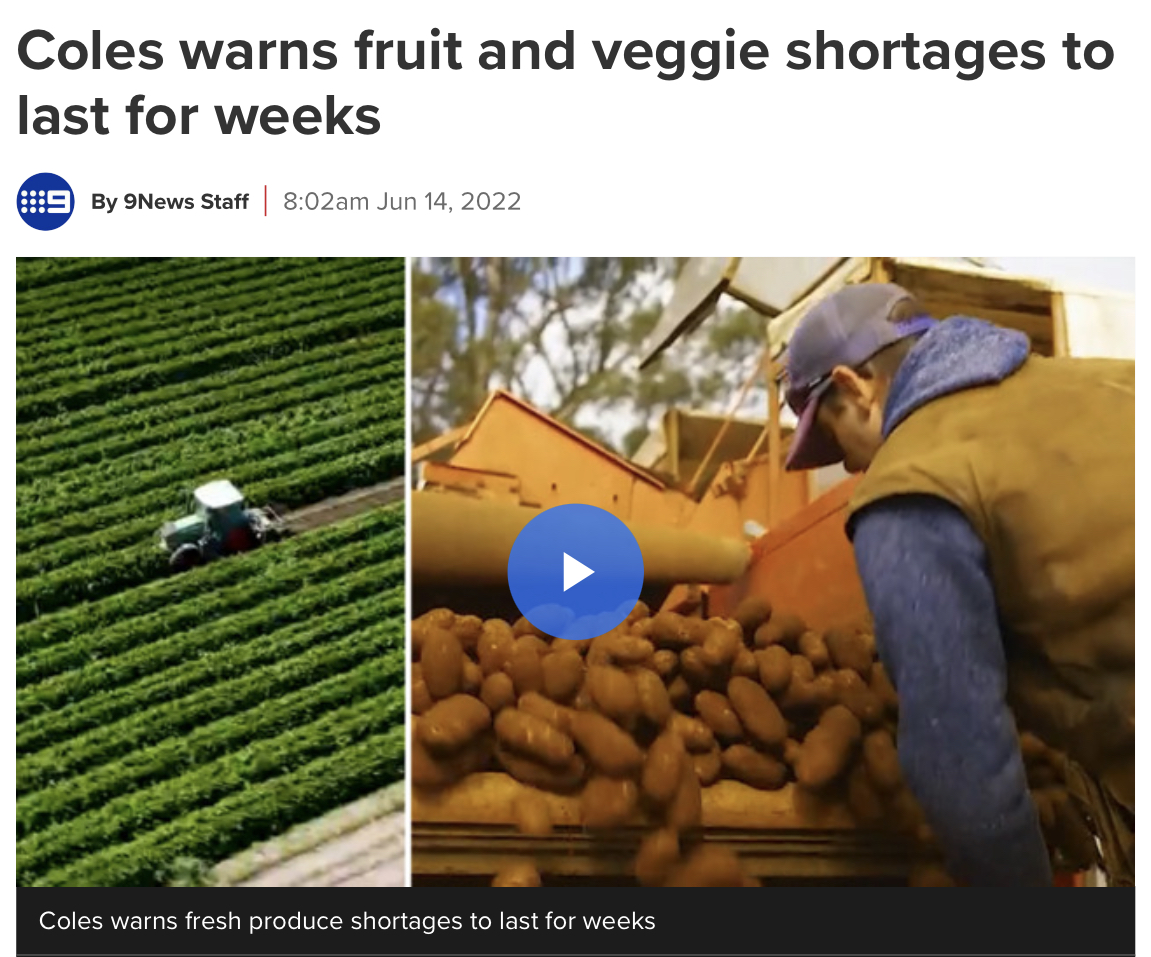 Guess it's time to go and fight for the last roll of toilet paper again:
Coles is today warning shoppers to expect fruit and vegetable shortages to last for weeks as growers combat a "double whammy" of cold weather and flooding.
The supermarket giant's Chief Operating Officer Matt Swindells told Today that while there were shortages of lettuce, berries, beans, there were ample stocks of alternative fresh produce.
"The fresh produce industries face a double whammy," he said.
"The first has been the floods that we all remember that went through south-east Queensland, northern NSW. That damaged crops but it also stopped the farmers being able to plant.
"That is then being compounded with one of the coldest winters in decades. So the crops that we have managed to get into the ground, they're not growing as fast as they normally would do."
Swindells said Coles was working closely with its suppliers but shoppers should look at alternative fresh produce….
For past weeks, grocery prices have seen huge jumps in eastern states as floods, the pandemic and fertiliser shortages put increasing pressure on suppliers.
Recent Consumer Price Index data shows a 6.6 per cent average price hike for vegetables in the last quarter.
Fruit has gone up by almost 5 per cent while meat and seafood has gone up by 4.8 per cent.
We're screwed.
Global covid lockdowns have played havoc with global supply chains, and now China is engaging in economic warfare, as the cities its government locked down due to convenient Covid outbreaks also happen to be its key ports. This is resulting in supplies to America slowing to a trickle which is draining their already low stocks.
Meanwhile, barns and food processing plants continue to mysteriously spontaneously combust across America while a series of industrial accidents just happens to hamper the transport of fertiliser, at a time when grain and energy imports from Russia and the Ukraine are being curtailed or halted due to the proxy war being conducted on NATO's border.
America's currency is holding on by a thread because its sanctions against Russia has triggered an exodus of countries using the US dollar, threatening its status as the world's reserve currency. The markets are responding accordingly to skyrocketing inflation: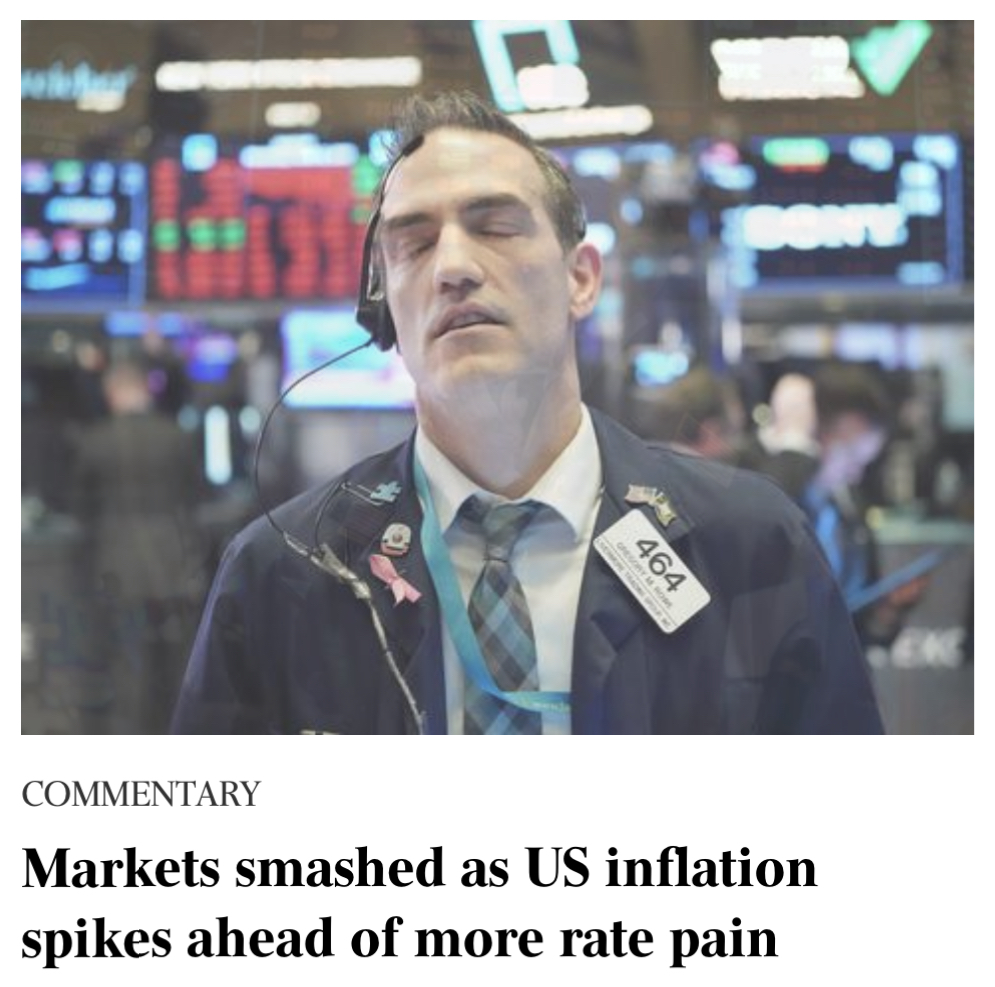 Simultaneously, the Grand Solar Minimum is clearing its throat, meaning we can expect crop yields to dwindle for several years, compounding the already existing, human engineered global food and energy shortages.
You got chickens yet?
Subscribe to XYZ on Telegram, Bitchute, Patreon, Twitter and Gab.