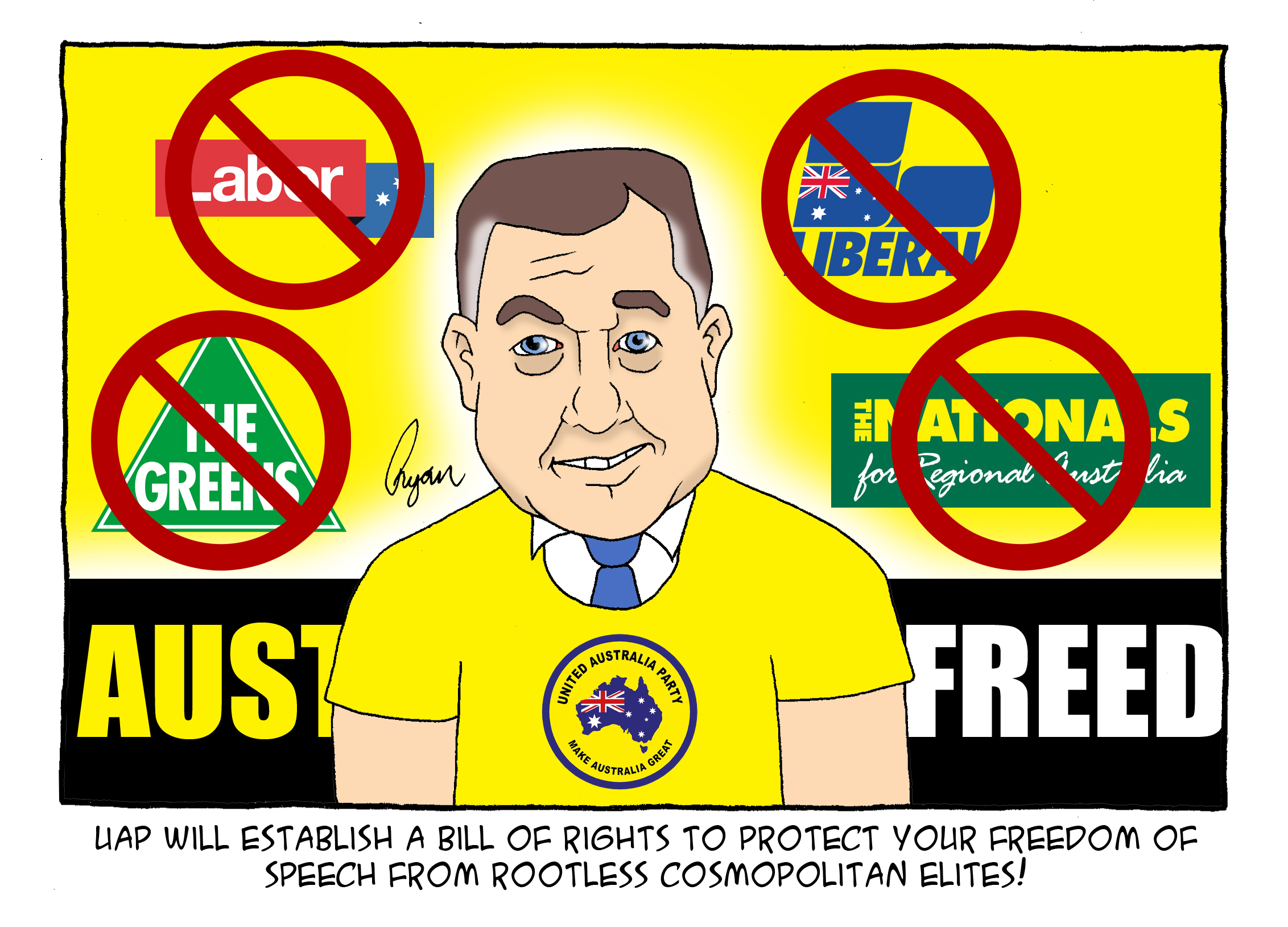 The Australian Federal Election 2022 is fast coming to an end and one thing is clear: THE MAJOR PARTIES CAN GO TO HELL!
I'd been contemplating giving my first preference to Pauline Hanson's One Nation Party (PHON) but after seeing Pauline Hanson's birthday message to Israel solicited by Avi Yemini I decided against the move.
With the Victorian government further legislating away speech rights in our state by adopting the International Holocaust Remembrance Alliance (IHRA) working definition of antisemitism (at the behest of Anti-Defamation Commission chairman Dvir Abramovich) I decided to scour the field for a better first preference vote.
The lefties over at Independent Australia helped me decide:

The United Australia Party (UAP), which has reportedly spent around $70 million in campaigning, has drawn the ire of both progressives and cuckservatives alike. However even The Guardian is admitting UAP may have more backing than polls suggest.
The primary thing that interests me about UAP is their proposal for an Australian Bill of Rights that will legally protect an Australian citizen's right to Freedom of Speech at the Federal level.
UAP also seeks to implement laws that will prevent foreign tech giants that operate as platforms (not publishers) from interfering in Australian politics and our elections.
UAP's full national policy platform can be accessed here.
To download a free PDF ebooklet of Rather Radical and Vril Vibrations or Trading HEMP for Hitler visit archive.org