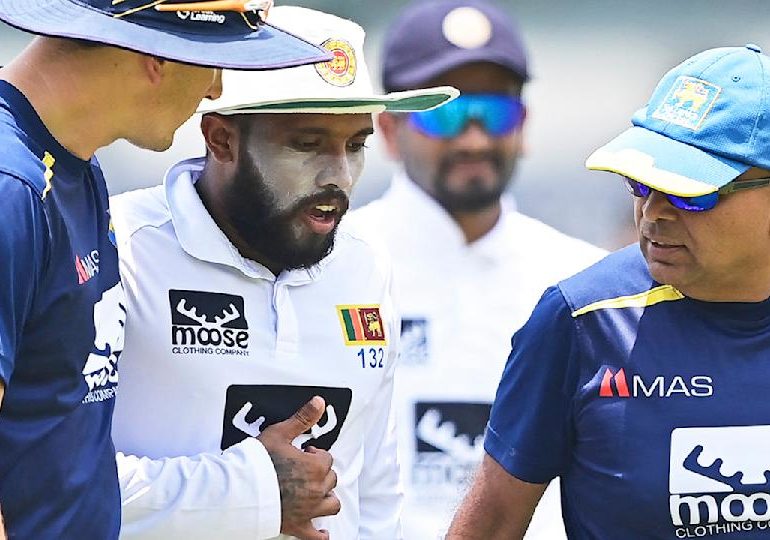 The sporting world has been visibly shaken by vaccine mandates in 2022, with a spate of deaths, injuries and retirements hitting multiple codes. A Sri Lankan cricketer and runners at the Boston Marathon are the latest in a growing casualty list:
The cricket world was left shocked on Monday when Kusal Mendis was taken to hospital with chest pains during the second Test between Sri Lanka and Bangladesh.
Mendis was taken from the field clutching his chest on the opening day of the second Test in Dhakabefore being taken to hospital.
Team officials later said Mendis underwent an ECG test at a Dhaka hospital and the results showed no major complications.
"Kusal is currently having some checks done on him to make sure he's OK," Sri Lanka head coach Chris Silverwood said.
"Hopefully, he will be OK and back with us in the hotel tonight."
Mendis appeared to be in discomfort and laid down on the field during the last over before lunch.
He was attended to by medical staff but left the field soon after.
Bangladesh Cricket Board doctor Manzur Hossain said initially that Mendis' discomfort could have been caused by dehydration or gastritis.
In the recent Boston Marathon, the 16 runners who collapsed and one who died of a heart attack were all vaccinated.
From Becker News:
It is an absolute fact that all the runners who participated in the Brooklyn Half Marathon on Saturday declared that they had been vaccinated for Covid-19. Whether or not that is relevant to the unprecedented number of runners who collapsed or even the man who died during the event is another story.
Saturday's running conditions were unusually hot and humid, even at 9 a.m. when the participant David Reichman is reported to have died shortly after collapsing after the finish line.
The New York Post reported that Reichman, a 32 year-old man, collapsed "after suffering from possible cardiac arrest, according to event organization New York Road Runners club and the NYPD."…
According to The Daily Mail: "Sixteen people who participated in the 13.1 mile race were taken to a hospital, according to the FDNY. Five suffered serious injuries, eight people had non-life-threatening injuries and four people sustained minor injuries."
The Brooklyn Half Marathon requires that participants are in peak physical condition and must conform to a rigorous pacing schedule…
All Brooklyn Half participants must declare that they have been vaccinated for Covid-19, the official websites makes clear.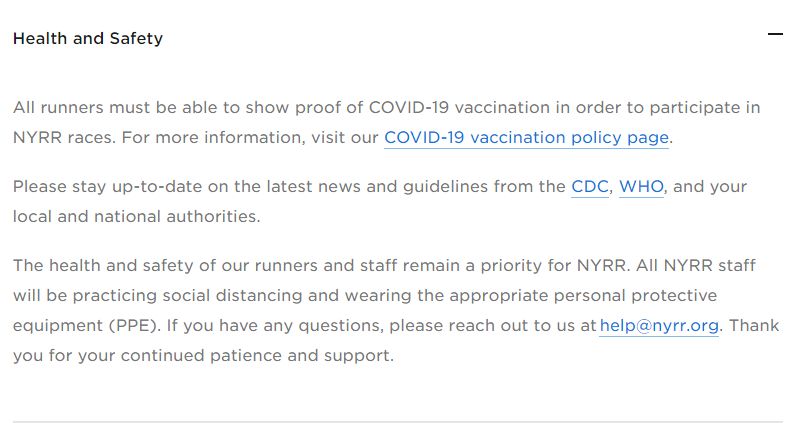 Meanwhile in Victoria, the state's ambulance system is lurching deeper into crisis.
Why are people dropping in droves …Can we have some honesty? Of course not https://t.co/cXNPtAqQlD

— (@risemelbourne) May 25, 2022
Yet officials are still pushing vaccines. Now it's the flu which has become the greatest moral issue of our time:
Getting my flu shot at a local pharmacy today.
Some mates with flu seem even sicker at the moment than mates with Covid, really hope it's made free for all soon.
https://t.co/vSJc2i3BCt

— Josephine Tovey (@Jo_Tovey) May 24, 2022
Got your flu shot yet? pic.twitter.com/QXZn2s7G7Q

— Andrew Leigh (@ALeighMP) May 25, 2022
All Queenslanders will be able to access a free flu shot at their pharmacy or GP from tomorrow. #9News
https://t.co/5PjIy6nhas

— 9News Australia (@9NewsAUS) May 23, 2022
Victoria's premier, Daniel Andrews, says the state government is working with pharmacists and doctors to make the flu shot free for everyone in the state.

Victoria recording 11,906 influenza cases this year so far#COVID19Vic #Influenza pic.twitter.com/7kVp2POPMQ

— Denis – The COVID info guy – (@BigBadDenis) May 25, 2022
They locked us down and mandated a vaccine for a virus which has the death rate of the flu, if that. Now the precedent has been set, they can lock us down for the flu and mandate the flu vaccine.
What a great scam.
Subscribe to XYZ on Telegram, Bitchute, Patreon, Twitter and Gab.