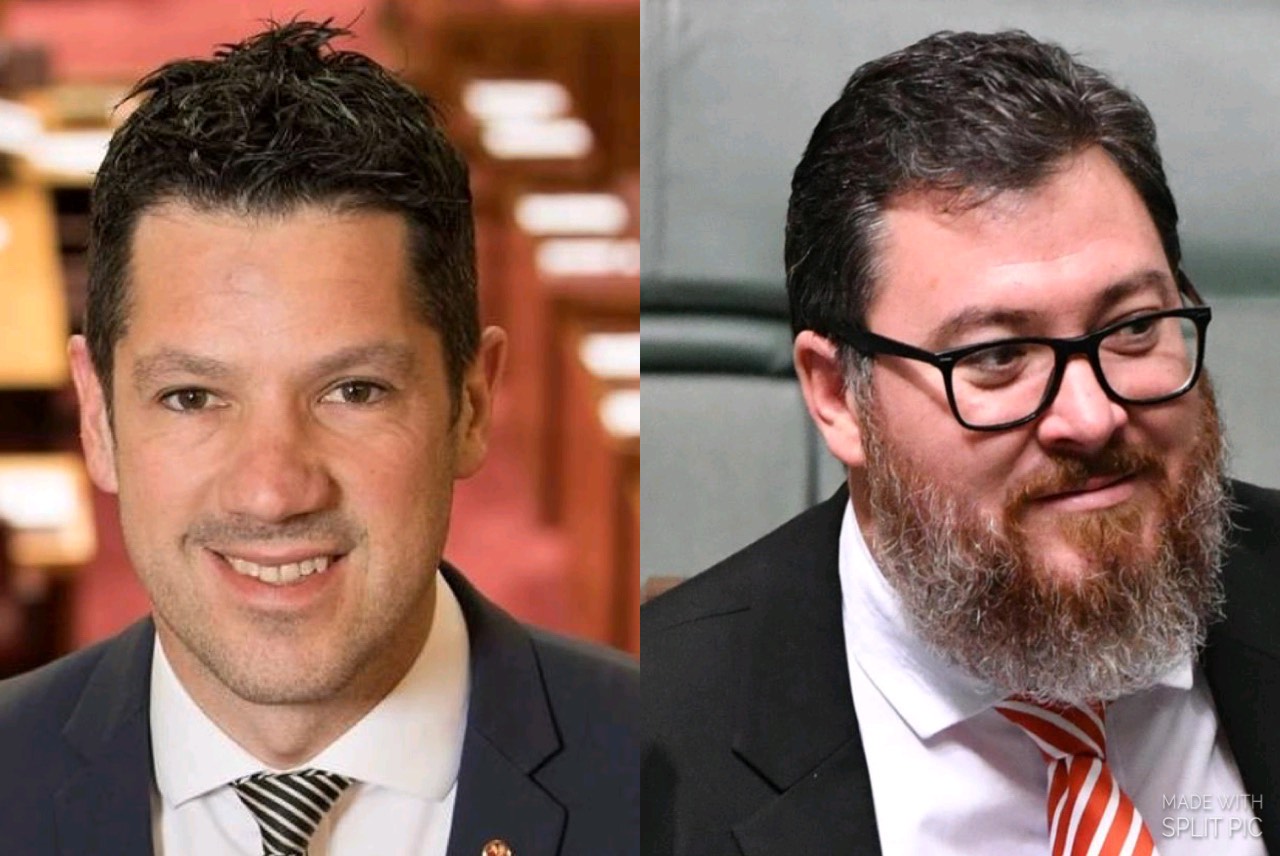 The Lying Press is openly acknowledging that not only are Covid vaccines harmful, but that adverse reactions to them are underreported because doctors are fearful, for no reason whatsoever..
Now, Australian Senators who have consistently opposed lockdowns and vaccine mandates are naming the source of Covid Tyranny.
From Caldron Pool:
Australian Senator Alex Antic has warned that the World Economic Forum (WEF) is penetrating governments around the world in an effort to subvert Western values.
The South Australia Senator told the Senate this week that the globalist organisation headed by Klaus Schwab is introducing authoritarianism and Marxist ideology into governments the world over.
Antic cited an admission by Schwab, in which the WEF founder claimed to have "penetrated" the Canadian government, among others.
XYZ readers have seen this video many times:
This Is How The WEF Introduces The Prime Minister of Australia At Davos…

Are Those Credentials? Or Marching Orders? pic.twitter.com/NCWEm5aXhZ

— Covid-1984 (@Spiro_Ghost) January 21, 2022
Speaking at the Harvard Kennedy School's Institute of Politics in 2017, Schwab said: "I know that half of this cabinet, even more than half, are actually Young Global Leaders of the World Economic Forum. It's true in Argentina, it's true in France. Now with the president who is a young global leader."
Antic warned the Senate that the well-organised and well-funded WEF, which promotes globalist issues, including climate change, so-called systemic racism and sexism, and online digital identities, is really an anti-capitalist, anti-free market organisation that seeks to subvert Western values and political processes.
"Their message is designed to appear harmless, but in fact, the ideology that underpins it is revolutionary and destructive," Antic said.
"They train aspirational leaders in their ideology and they help them make connections in spheres including politics, business, and the arts."
The Senator said WEF has consistently advocated for the harshest and most extreme COVID measures that "assault many of our basic liberties," such as, lockdowns, mandatory vaccinations, vaccine passports, and mask mandates.
"The central theme of the World Economic Forum's material is, what they call, 'The Great Reset.' Which is Klaus Schwab's term for the opportunity the pandemic has presented to reimagine and reinvent the economic policies of the West."
Antic also noted WEF's now-deleted viral video which predicted that by 2030, "you will own nothing, and you will be happy."
It's all true, and it's much, much worse. It's gone beyond taking away our nice things.
— Ben Davis (@BenDavisCP) March 30, 2022
This jewish reprobate from the WEF openly ponders what to do with all the "useless humans".
This is what the @wef, @harari_yuval, @BillGates, @POTUS, every elite thinks of the people that aren't in their circle. They are the useless humans. pic.twitter.com/PSdUxY7Qzx

— DoOrDefy (@DoOrDefy) March 28, 2022
They want to kill us, and they're trying really hard to do it. Thankfully there are now multiple voices in Australia's parliament pointing out the insanity of vaccine mandates. A couple of days ago as Pauline Hanson backed up Senator Concetta Fierravanti-Wells' revelations of Scott Morrison's hypocrisy, she also lambasted vaccine mandates.
One Nation leader Pauline Hanson Backs Up Fierravanti-Wells Over Morrison Bully Claims pic.twitter.com/pzjbmGdskS

— Pauline Hanson (@PaulineHansonOz) March 30, 2022
George Christensen dropped some Covid truth bombs in the Lower House this week, to the jeers of the traitors:
Aus MP George Christensen drops The Hammer …In what may be his final Parliamentary speech Christensen goes out swinging and drops some Massive Covid Truth Bombs ✈️ pic.twitter.com/ZOtWOTp3RD

— (@risemelbourne) March 31, 2022
Malcolm Roberts and Craig Kelly have consistently opposed lockdowns and vaccine mandates, and forced the government to admit that it used a military grade radiation weapon on peaceful protesters in Canberra. Gerard Rennick bravely contradicted the Covid Narrative on Sky News, and Clive Palmer effectively exposed the fact that the Liberal Party is being bribed by Big Pharma to mandate the vax.
In addition to these prominent voices, consider the fact that support for Australia's major parties is at an all time low, as measured by their share of the primary vote.
From Roy Morgan:
Primary support for the ALP dropped 2% points to 35.5% in late March as bullying allegations surrounding three ALP Senators swirled during the last week. The ALP now leads the L-NP by 2.5% points as support for the L-NP increased 2% points to 33%. Greens support was up 0.5% points at 12.5%.
Support for One Nation was up 0.5% points to 3.5%, while support for Clive Palmer's United Australia Party was unchanged at 1%. Support for Other Parties decreased by 0.5% points to 4.5% while support for Independents was down 0.5% points to 10%.
Roughly a third of the Australian population do not want either party in power, with the Coalition and Labor supported by only a third of the population respectively.
However, while it is crucial that we keep fighting the political battle on a Federal, State and local level, the point of all this is not to keep people gunning for a democratic solution. There is no democratic solution because democracy is evil and is designed to enslave us by stealth. Covid Tyranny and the upcoming global food shortages are not a bug, they are a feature of the system.
The point is that there is massive opposition to the major parties in Australia which have driven us into this mess. Despite all the censorship and suppression of dissident voices, despite the insistence by the government and media that those of us who stray from the Narrative are a tiny, fringe minority of conspiracy theorists, a full third of the country is behind us.
We don't all agree on the same issues, but we know who we hate.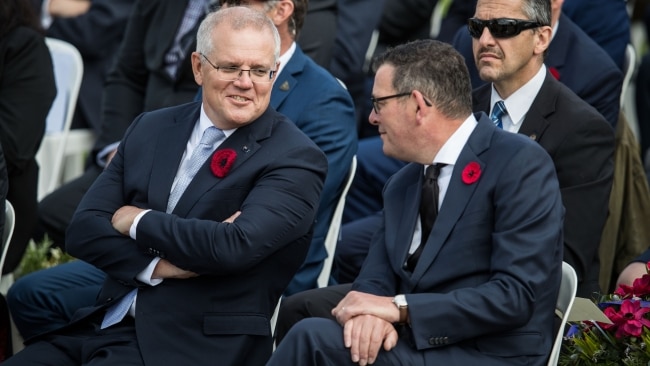 It's time to rise, Australia.
Subscribe to XYZ on Telegram, Bitchute, Patreon, Twitter and Gab.