We come to you today with foul news. London has almost fallen.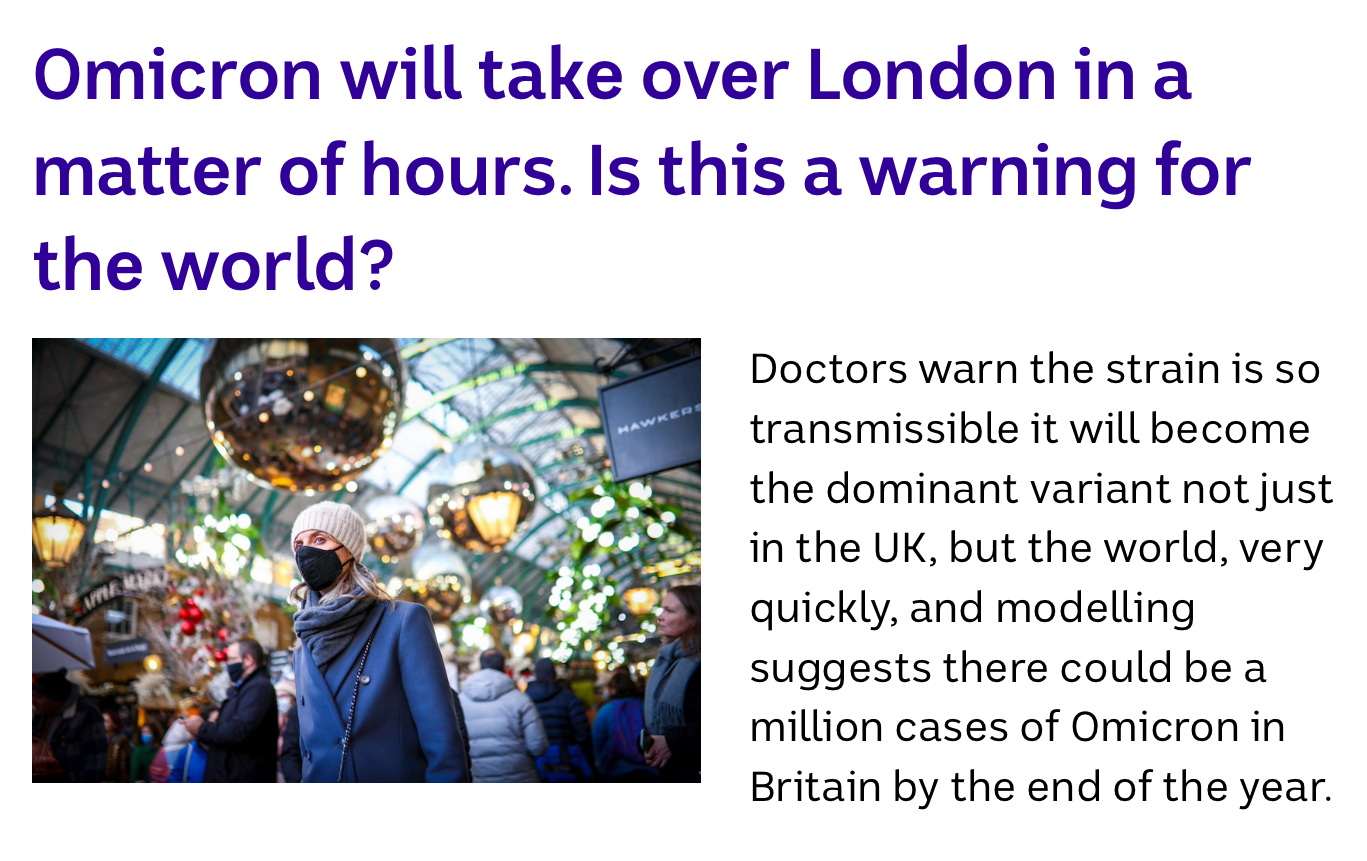 XYZ News has obtained exclusive footage from within British High Command, and from the skies over London's East End.
Sadly, it may not be enough:
The Omicron variant has taken hold in the UK, with Prime Minister Boris Johnson warning the country faces a "huge spike" of infections this winter.
But some experts have said it is not clear exactly how this new strain will affect a population that is reasonably well-vaccinated but ageing – in contrast to the experience in southern Africa so far.
There is one certainty about the variant in the UK — it is spreading fast.
So quickly, the British government has declared a battle of "virus and vaccine" and is trying to get booster shots to every eligible adult by the end of December.
It's all about the boosters. The cycle of vaccination-new variant-booster-new variant-booster is now utterly predictable.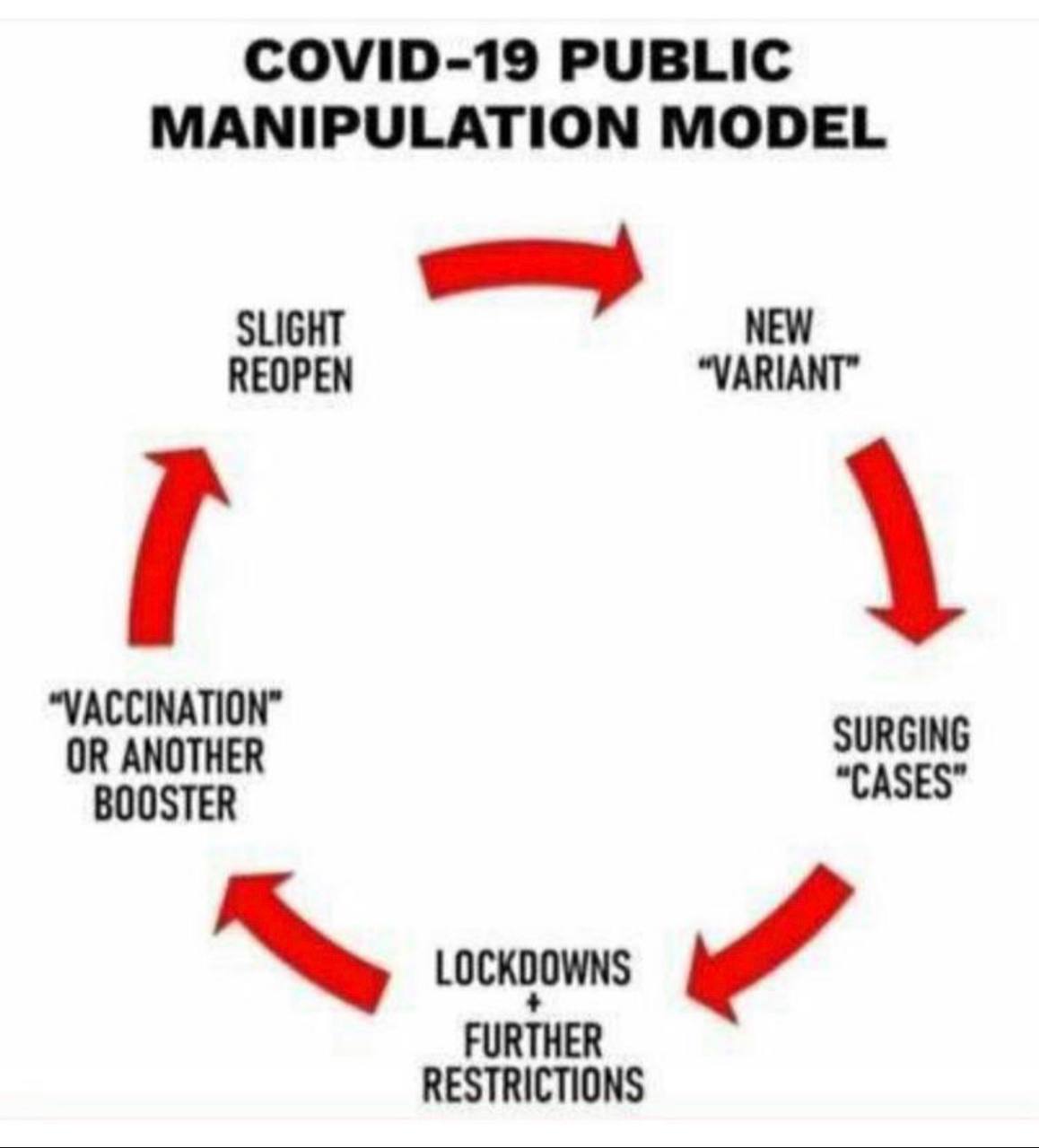 Meanwhile, the devolved nation of Scotland has asked its citizens to limit socialising in the lead-up to Christmas, as well as reintroducing social distancing in shops and hospitality venues.
Omicron now accounts for about 20 per cent of COVID-19 infections in England and almost makes up the majority of infections in London, according to the UK Health Secretary Sajid Javid.
This week he told parliament there were more than 4,700 active Omicron cases, but the UK's health agency has estimated that the real number of infections is 20 times higher than confirmed cases.
Doctors warn the strain is so transmissible it will become the dominant variant not just in the UK, but the world, very quickly, and last week Mr Javid said modelling suggested there could be a million cases of Omicron in the UK by the end of the year.
Our nations are being kept on a constant war footing and the Lying Press is playing along with perpetual war propaganda. There are so many other things we could be focused on, such as the inventions of Nicolai Tesla, prayer, playing wizzy dizzy with little ones or watching a spot of Test cricket.
Instead, all we are fed is a constant stream of Covid hysteria. It is practically the only thing the Lying Press reports on. Even women's cricket and aboriginal identity politics always has something Covid-related woven into it.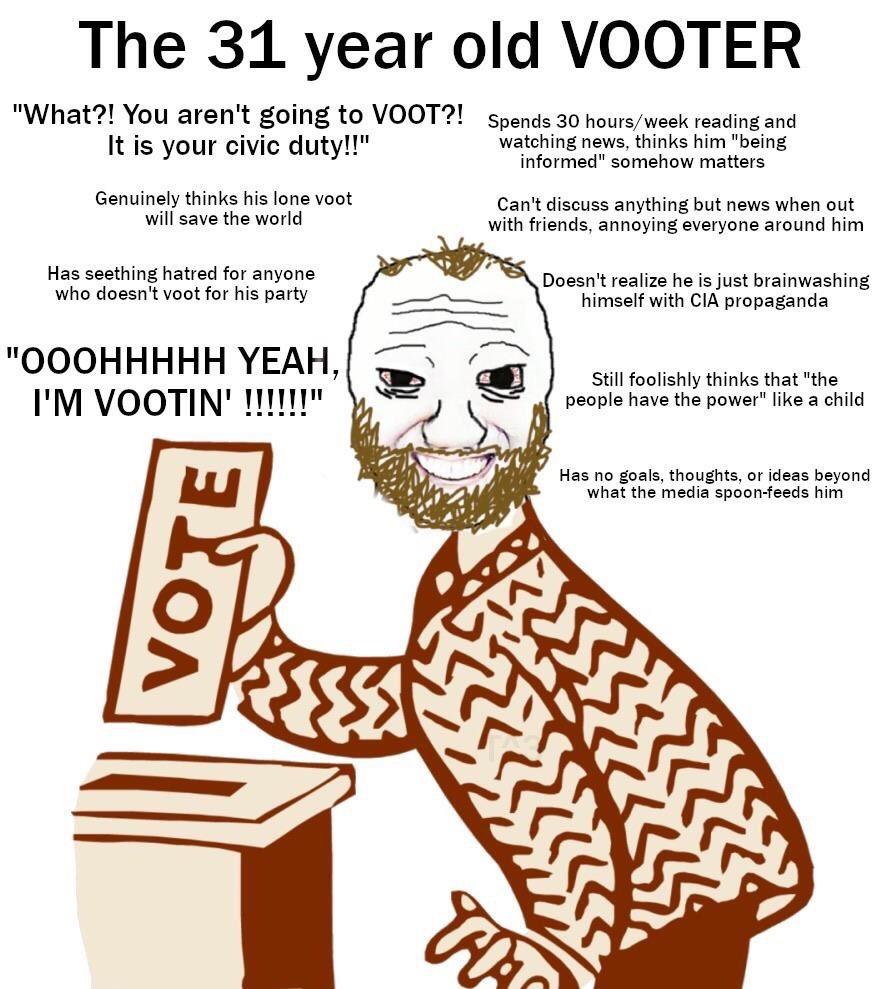 One solution obviously is to simply turn off your television. One would never know there was a pandemic out there without it.
Subscribe to XYZ on Telegram, Bitchute, Patreon, Twitter and Gab.