If you can still catch Covid and pass it on after you have been double vaccinated against Covid, surely by definition, that means the Covid vaccine does not work?
Right?
Not only can you still catch it and transmit it, they still want you to take a test This is now a joke…. pic.twitter.com/iYfkjUJRSd

— (@risemelbourne) November 5, 2021
"Even if you are fully double-dosed vaccinated, you are still capable of picking up Covid, either in a symptomatic or an asymptomatic way. If you show any symptoms go forward to a state testing centre and get the PCR test."
Right?
I am actually being very generous in my transcription of Victorian Health Minister Martin Foley's words. He sounds tired, as though he is just about done reciting what his globalist masters tell him to say.
One wonders if a "spokesperson" for the Minister will come out at some stage to explain that Foley jumbled his words again, like they did when he basically admitted that the data proves we are in a pandemic of the vaccinated:
#Victoria's Health Minister #MartinFoley says in the press conference below that 95% of people hospitalised with Covid are #vaccinated. When too many people saw the footage he claimed he misspoke. But public officials keep doing this.#VaccinePassport pic.twitter.com/vOlW1kmEHO

— XYZ (@itsyourxyz) October 6, 2021
The Victorian government has point blank refused to provide data on how many Covid patients and deaths have been vaccinated. Australian data indicates that you are more likely to have an adverse reaction or die from a Covid vaccine than you are to catch Covid or die with Covid if you are unvaccinated.
Of course, don't expect Foley or anybody from the Victorian government to admit this or acknowledge the implication of their statements. We can view the Health Minister's comments in the context of the "nudging" of public dialogue from a position where the vaccines are wholly safe and effective to a point where the only thing that will prevent the catastrophic death of every person on the planet is forever boosters.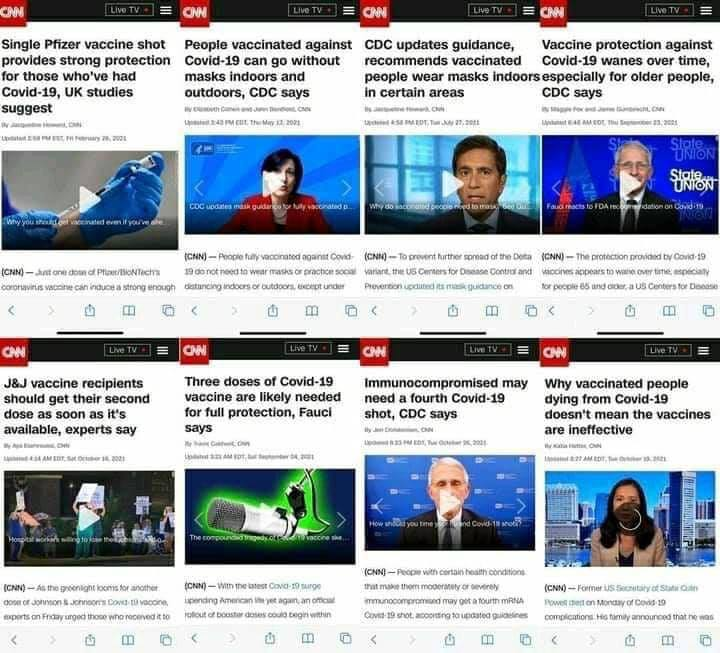 Complying will not end this.
Subscribe to XYZ on Telegram, Bitchute, Patreon, Twitter and Gab.