This Queensland man was in the Royal Botanic Gardens in Brisbane exercising, so according to the insane coronavirus restrictions, he didn't need a face mask.
Queensland Police questioned him as to why he wasn't wearing a face mask and arrested him, ie, Queensland Police didn't even follow their own lockdown rules.
He had a heart attack.
The following social media post was published by his son explaining the incident.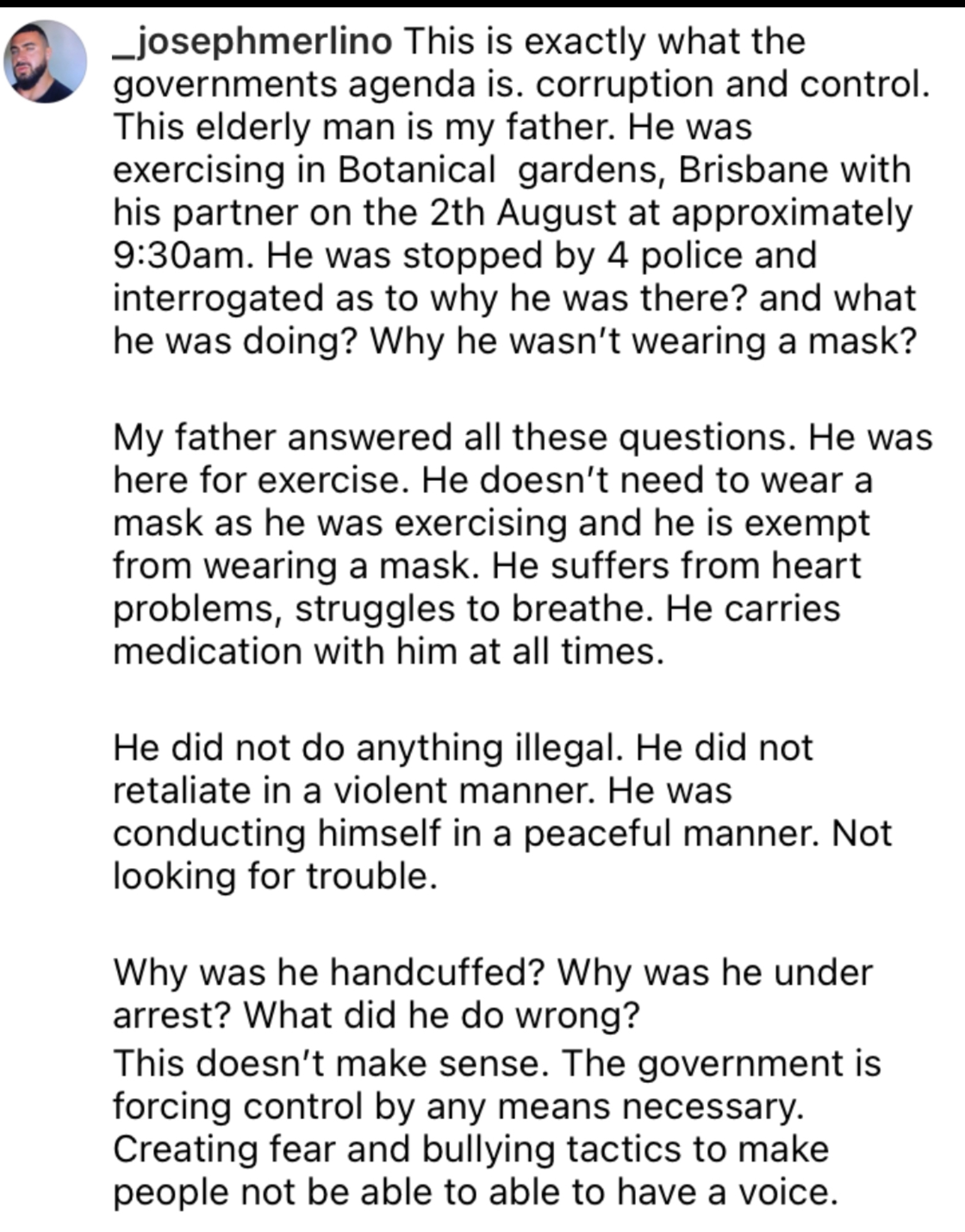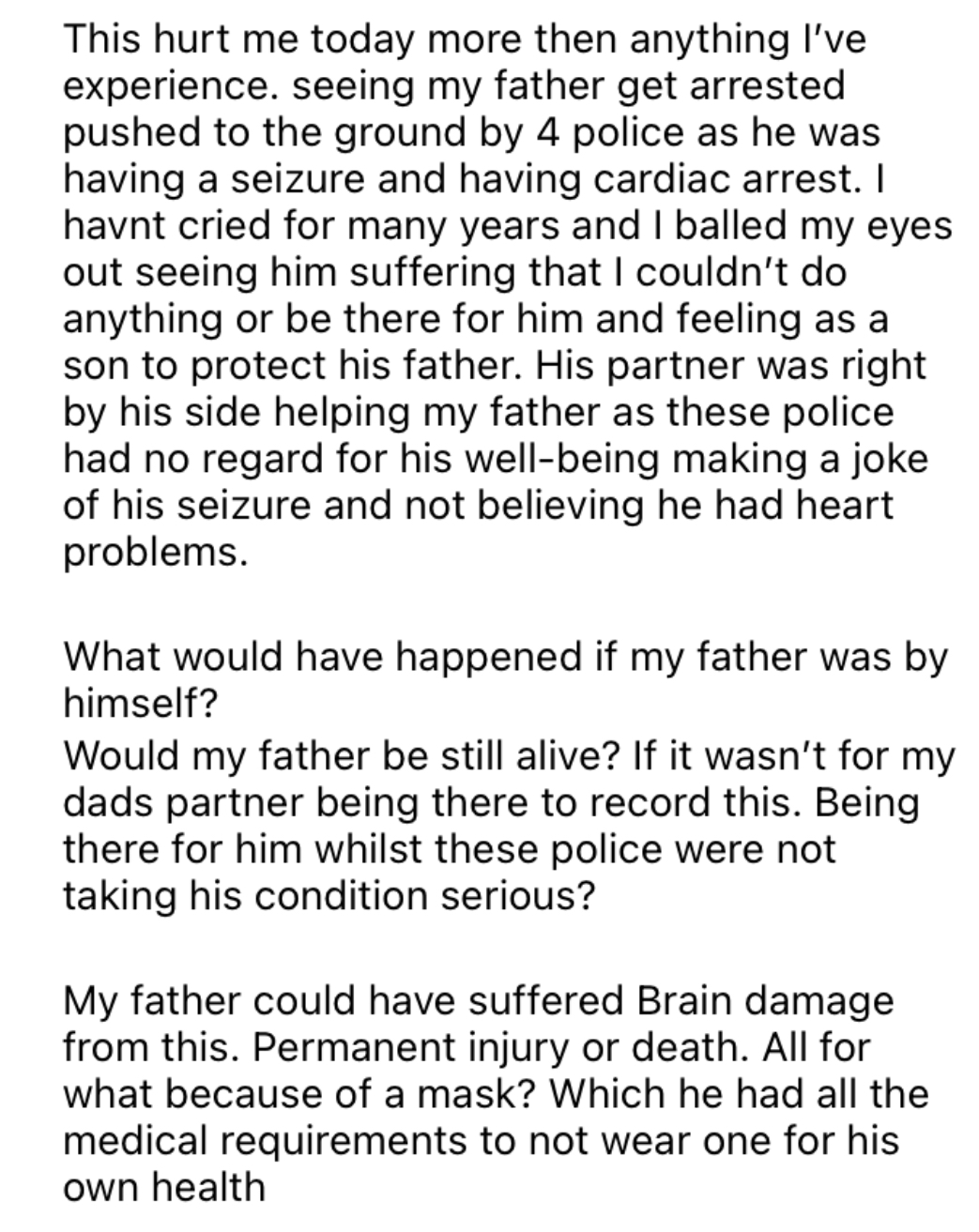 So a man has a heart attack shortly after being falsely arrested for not even breaching tyrannical lockdown restrictions in the first place. This is about as clear cut a case of police culpability in causing a heart attack as you can get.
The globalists should never have pushed the holocaust narrative so hard. We now have an entire generation of Westerners inculcated with the understanding that "I was just following orders" simply does not cut it.
There are going to be war crimes tribunals for this.