Just today we're free to leave the shithole that has become of Victoria. Apparently we're only allowed two visitors though. Because it's a free country.
Right on cue, we're given a reminder of just what happens to the naughty ones who don't follow the rules. A Melbourne couple have been fined for crossing a border during lockdown. Because coronavirus.
From an unnamed Lying Press outlet:
Queensland police have fined a Melbourne couple who tested positive to COVID-19 on the Sunshine Coast more than $4,000 each for allegedly lying on their border declaration passes.
The couple allegedly travelled to Queensland via Goondiwindi on June 5 after having been in Victoria.
The pair entered the state when the Victorian capital was in lockdown.
Police allege the pair deliberately provided false information to obtain a Queensland border declaration pass.
Authorities were later alerted to the pair after the woman, 44, tested positive to coronavirus on June 9, sparking a major contact tracing effort across south-east Queensland.
The man, 48, also tested positive the following day.
The pair were interviewed by police after being released from hospital, where they were undergoing treatment for COVID-19.
They were each issued with a $4,003 fine for failing to comply with a COVID-19 border direction.
The PCR tests used to determine whether or not someone has the coronavirus are not reliable.
They have shut down the entire world on the basis of a test which has only a 3% chance of being accurate. There is no pandemic. There isn't even a casedemic.
And even if the Victorian couple did have coronavirus, they fall into a category of people who have a 99.98 chance of surviving the coronavirus. Even the elderly, ie most "vulnerable" who are used as a pretext to lock us all up, have a 94.6% chance of survival.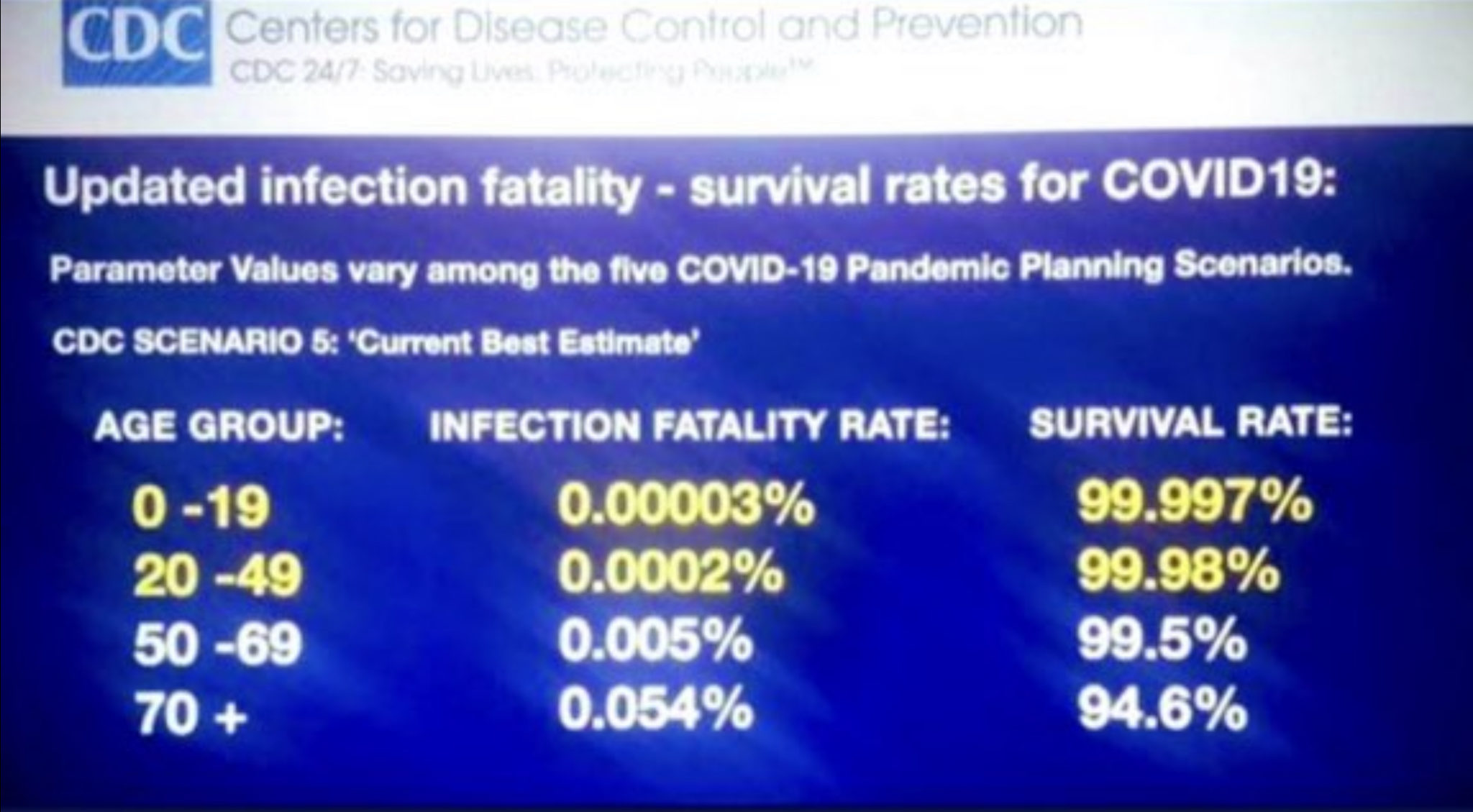 The numbers don't add up, they simply do not justify placing such Soviet-style limits on the movement of people in a supposedly free country.
The message to us is clear. Victoria is a police state and there is no escape. Because Australia is a police state and there is no escape:
The fines came as police investigated a 29-year-old man who allegedly tried to escape hotel quarantine in Cairns by scaling the building.
Police said the man arrived from Victoria this morning and went straight into quarantine at the Pacific Hotel before allegedly climbing over the balcony at 11:00am and injuring himself.
Chief Health Officer Dr Jeannette Young said the man was now in hospital after falling, suffering minor leg injuries.
"A gentleman did try to climb out of the balcony they were on and then fell and was taken to the Cairns Base Hospital," she said.
Somebody probably told him about the camps.
It's your XYZ.