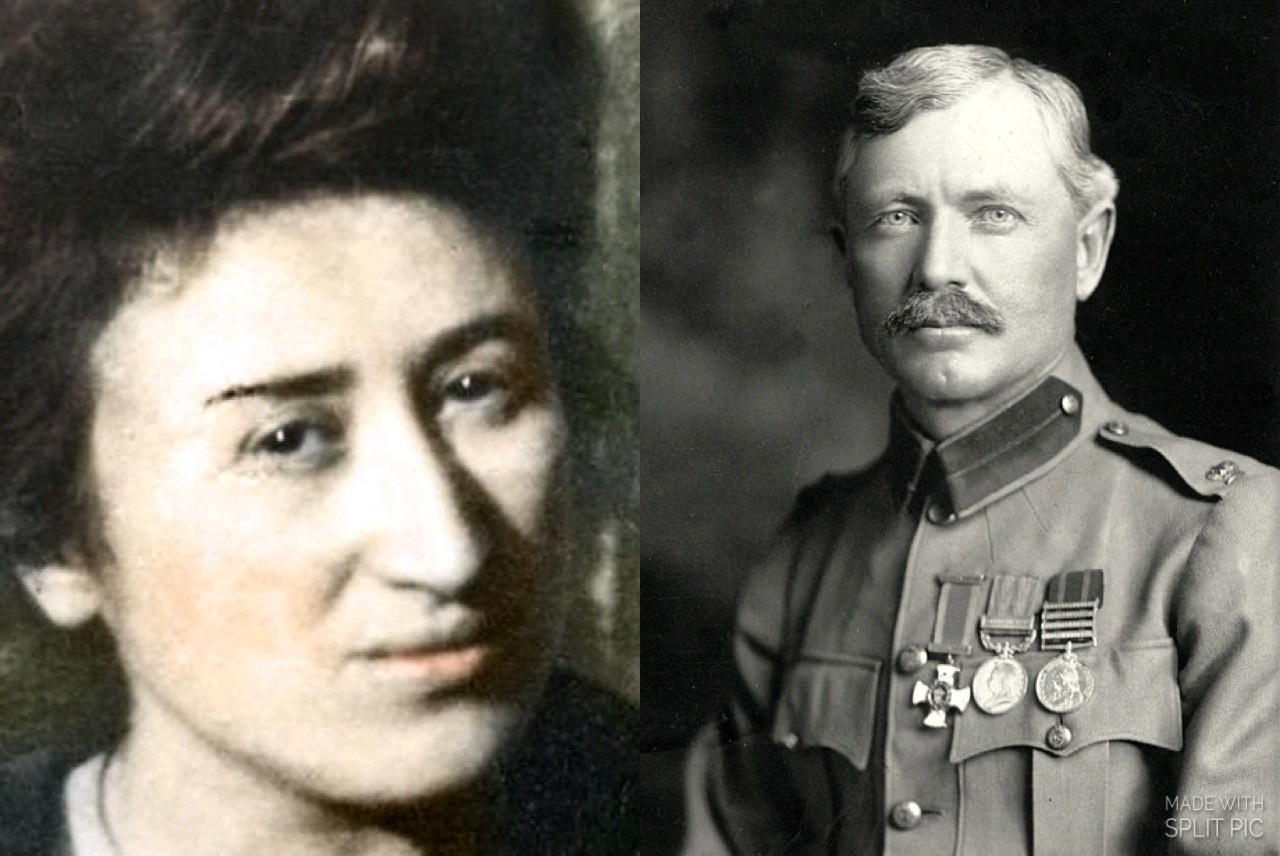 John Wilder, he of the irreverent memes, has written a piece about the culture wars. His examples include Hollywood, bikini graphs and the boy scouts. The scouts have been dead for a very long time; in Australia the organisation began letting in girls in 1971. This is one of the contributing factors to why I got kicked out of the Cubs which was the feeder league for the scouts. I was trying to tie my scarf and some of the other cubs kept standing on my woggle, so I told them all to fuck off in a rather loud voice. At least, a loud voice for a 9 year old. Anyway, I got kicked out, which was probably my last chance to get molested.
The reason that admitting girls was a contributing factor in my eviction is because you always blame everything on the wymens. Simples.
Anyhoo, Mr Wilder included a few pretty pictures in his article, as is his wont, and one in particular caught my attention. See if it catches your attention too …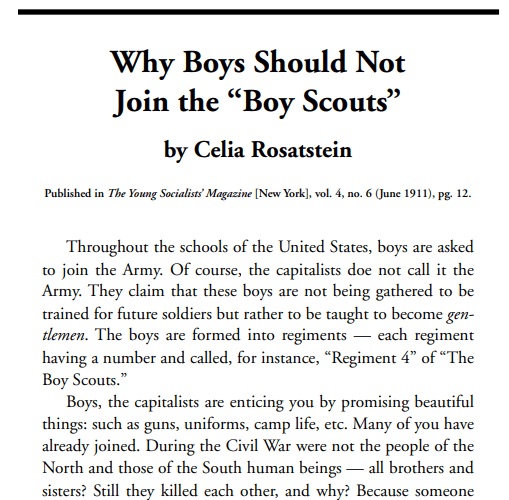 Every damn time. And this was back in 1911. The same scumbags were active at the time in Russia, where they were far more successful with their nefarious aims just a handful of years after this piece was published in The Young Socialists' Magazine. I managed to dig up some info on this now defunct publication on a resource called the internets.
"The Young Socialists' Magazine," published from 1908-1920 was the first radical working-class children's magazine in the United States. In its pages appeared the writings of prominent political figures such as Rosa Luxemburg and Eugene Debs and those of such noted authors as Leo Tolstoy and Maxim Gorky. The lively content of the magazine also included poetry, songs, folktales, essays, and cartoons as well as a revisionist history of the United States from the Revolutionary War through Reconstruction.
I assume that by 1920 they just preferred to focus on the former Russia and gave up on the evil capitalist swine, at least for the moment. So to Rosatstein we can add, Luxemburg, Debs, Tolstoy and Gorky. Is anyone seeing a pattern here? Notice also the use of the term, 'revisionist'. And here I was thinking that this was a recent phenomenon.
These features of the 15-18 page newspaper-size magazine were used to construct a working-class cultural identification in children that was tied to radical socialist activity. The cultural articles created role models and an alternative value structure while the political articles forged an allegiance to socialist politics. The unique feature of using sophisticated reading materials for children to develop a cultural identification tied to radical politics provides one model for developing oppositional cultural forms. This model may prove useful to educators today who are redesigning curricular materials to include race, ethnicity, gender, and class perspectives that have been marginalized from mainstream texts.
So there you have it; educators today are encouraged to use the same socialist strategies that proved so effective in dismantling Tsarist Russia and killing some 60 odd million people. These strategies may prove useful, you understand. You know, when they're going about indoctrinating your children.
And then, for absolutely no reason at all …
Originally published at Pushing Rubber Downhill. You can purchase Adam's books here.