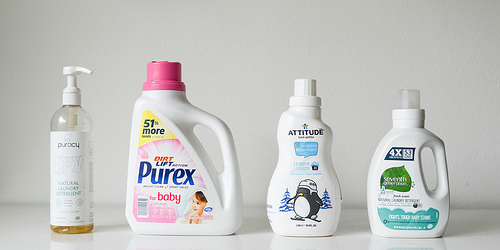 Islamodacity
Senators Richard Di Natale and Derryn Hinch will be joining forces to sue global giant Unilever over its OMO washing detergent, because it makes clothes too White.
Di Natale said that OMO has become the symbol of white supremacy with slogans such as "Get whiter clothes", "Brilliant Whites" and "Add Brightness To Whiteness".
Mr Hinch said:
"It's just not ok to be white in washing detergent slogans, and we must strive for more inclusive marketing messages.
"This is why children of non white Australians have dirty, dull and shitty looking clothes – because they are being excluded. Words Matter."
Di Natale said that for a black person it seems like a privilage to use OMO but for a white person, it's a right:
"We are living in racist and dark times, and the Greens, with the help of our new mate Derryn Hinch, will correct the social injustices within our society, although for us to move forward Derryn will have to lighten up on his opposition to pedophilia and bestiality."
You can follow Islamodacity at Facebook.
Photo by yourbestdigs