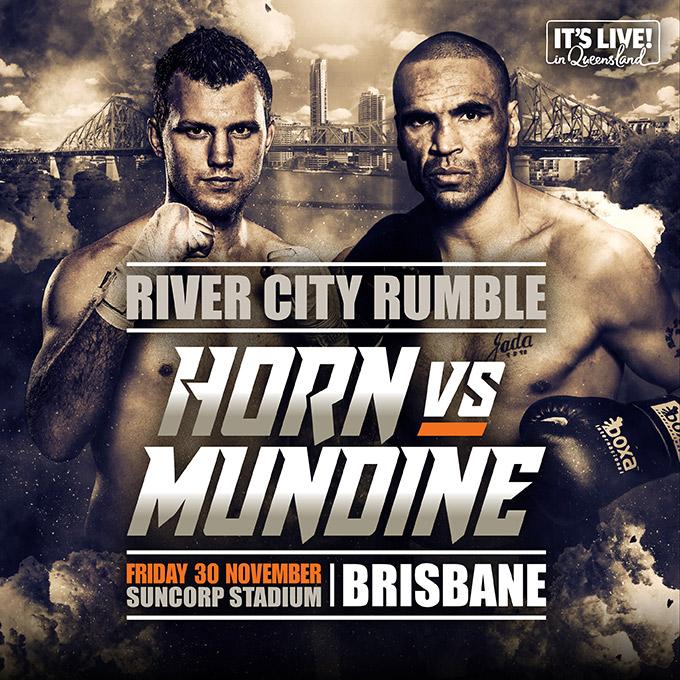 We never saw this coming. Not in a million years.
Said no-one ever.
From Perth Now:
Controversial boxer Anthony Mundine says he won't be standing if the Australian national anthem is played ahead of his fight with Jeff Horn next month.
Mundine, who takes on former WBO welterweight world champion Horn at Brisbane's Suncorp Stadium on November 30, described Advance Australia Fair as a "white supremacist song".
"If they play the anthem, I'm sitting down," Mundine told reporters.
"I can't stand for that, it's a white supremacist song."
This is not, of course, the first time Mundine has done this.
From SMH, 30 January, 2017:
Anthony Mundine has branded our national anthem "racist" and will not acknowledge it before his boxing rematch against Danny Green on Friday night.
Mundine says he has "no choice" to take a seat when indigenous singer Jessica Mauboy sings the anthem in front of 30,000 spectators at Adelaide Oval.
"It's a racist anthem and doesn't represent our people," Mundine told News Corp.
"It's disrespectful to our people. And this is close to my heart. I like Jessica but it's not for our people. They are just using her because she is black."
Does he really want to try this again? Back in 2017 Mundine was tapping into the same zeitgeist that made Colin Kaepernick think it would be cool to take a knee for the American national anthem. Then the God Emperor got involved, and white Americans stopped going to the football.
This is the first reason why Anthony Mundine is an idiot for not standing for Australia's national anthem. If he wants to get booed, it's on him. If he wants his boxing matches to look like a mid-July showdown between St Kilda and Freo at the MCG, it's on him.
But I don't think Anthony Mundine cares about the detrimental impact his actions would have on sport in Australia:
"Mundine wants to be a force for change outside the boxing ring as his professional sporting career draws to an end."
Do it.
Here's the second reason why Mundine is an idiot.
Eventually this Brain AIDS is going to spread to the AFL. It already has the most cancerous sporting administration in the country attached to it. If AFL wasn't the greatest game ever invented it would already be dead. Sooner or later an NPC mob is going to get in the ear of a young aboriginal player, then one after another they are going to start taking the knee for the national anthem.
When that happens the AFL may finally suffer financial consequences for the damage they have inflicted on their brand. The national anthem is played before the start of every AFL final. If punters decide they are not going to spend a thousand dollars to get their family into the G for a final because they don't want their nation insulted, it will really hurt.
And this leads straight into the third and final reason why Anthony Mundine is a complete and utter dickhead.
If the identity politics which already parasites off the AFL spreads to the national anthem, it will radicalise millions of white normies on race. We are already sick of having a second rate Women's League and half a dozen different versions of Diversity Round shoved down our unwilling throats. As a result, the very funny Isaac Butterworth has been able to garner hundreds of thousands of YouTube views for moving from mocking vegan cyclists to directly assaulting feminist ideology.
NPC overreach ultimately motivates a strong reaction against NPC programming. It is happening on feminism. Touch race, and the NPC's will arm a nuke. If NPC's directly attach the label of "white supremacy" to the national anthem and the AFL, white people are going to get really sick of this race  baiting.  We are going to see a hundred Isaac Butterworths saying the 17 words: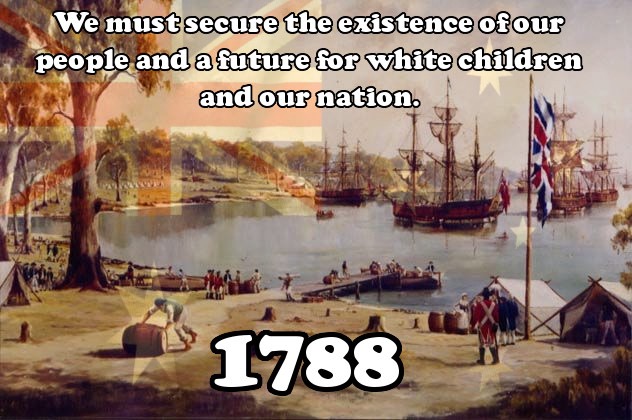 We will see a hundred Fraser Annings and Pauline Hansons in both houses of the Australian parliament.
A hundred years ago, Phase 1 Communists deliberately attempted to divide white people against each other in order to replace their natural connections to family, religion and race with connections based on the social construct of class, so that we would accept the idea of a global government which ruled over a deracinated world population living in equal hellish slavery. When we didn't buy that one, Phase 2 Commies created more social constructs with which to divide white people – "gender", sexuality, etc.
In this third phase, Communists have moved to directly attacking white people as inherently evil, attacking the idea of whiteness itself as evil, and by demonising every aspect of our history, our culture and our very existence, they are laying the foundation for our genocide. This is because white people, with our empathy, with our creative spark, our high IQ and our tendency toward all out war when we realise our future is threatened, remain the ultimate bulwark against communism and the designs of the globalists.
They have been boiling the white frog for a long time, but if they mess with football, if they directly attach their slur of "white supremacy" to our great game, they run the risk that white people in Australia en masse will decide that we no longer care about being labelled "racist", that we will identify as white people, and suddenly that empathy and high trust we are known for will very abruptly dry up.