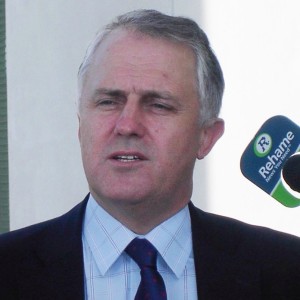 Malcolm Turnbull has made a strong start as Prime Minister elect. In a short speech, in which he observed more than once "that the hour is late" and ended by telling the nation (somewhat patronisingly) to "go to bed," Turnbull referred to three of the pillars of the liberal movement – freedom, the individual, and the market. He then recalled the founding principles of the party, and invoked the greatest of all liberal leaders – and in the humble opinion of this correspondent, the greatest ever Australian Prime Minister – one Sir Robert Menzies.
It's no secret that Malcolm Turnbull is not universally loved in the Liberal Party, especially among the large constituency who would locate themselves to the right of centre politically. Conjuring up the ghost of Sir Robert, and promising to govern according to the classical tenets of liberalism, does, however, give hope that the broad and consultative leadership style so forcefully expressed by Malcolm Turnbull, and Julie Bishop alongside him, on the night of their ascendancy, might well turn out to be more than a promise uttered in the heat of the moment.
If Malcolm can stay true to the principles he has pointed to in his maiden speech as Prime Minister elect; if he is able to walk in the shadow of the political giant that was Sir Robert and even stand on the great man's shoulders; if he can deliver small government and strip away the vice like grip of the Nanny State in the direction of personal freedoms; then he may well earn the description of a truly liberal leader that he says he aspires to. If his election as Liberal leader, and thereby Prime Minster elect, has the ultimate effect of denying Bill Shorten and the CFMEU the reigns and instruments of government, then he will rightfully earn the title of national saviour.