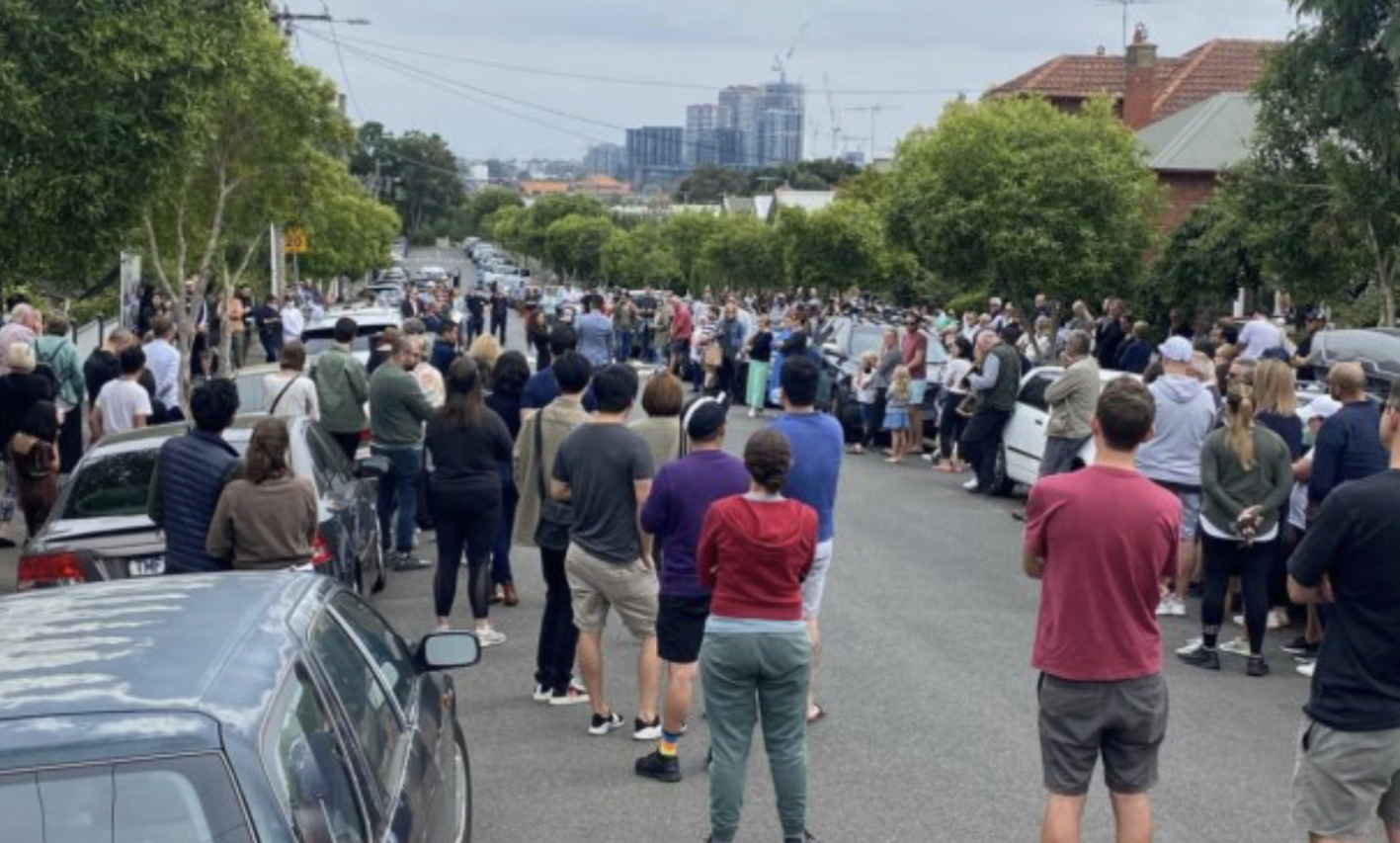 From Macrobusiness.
Leith van Onselen
CBA senior economist, Belinda Allen, did not mince words following Tuesday's shock decline in dwelling approvals, saying that with "approvals falling at a time when population growth is soaring", Australian "rents and home prices will continue to face upward pressure".
Allen described April's dwelling approvals numbers as:
"Very weak in the context of an already weak series" and that "the future supply of housing is at critically low levels".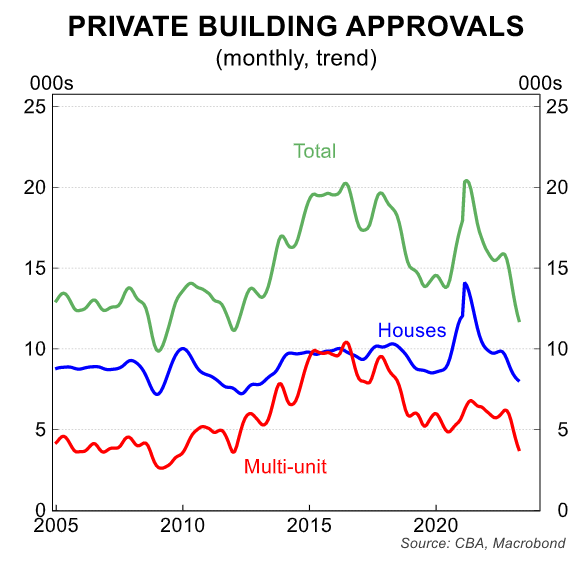 "The total number of approvals in April was just 11.6k, the lowest monthly number since April 2012. The peak was 22.0k in April 2016", noted Allen.
"The pace of population growth was ~1.6%, compared to ~2%now. The level of approvals, or the future supply of housing is at critically low levels given the already constrained level of supply".
"There are two main issues occurring with the supply of housing", according to Allen.
"First is new approvals are falling and at over 10 year lows, despite the rapid lift in population growth underway".
"The interest rate hiking cycle, labour shortages, higher costs and administrative challenges are all reasons cited for the delays".
"However the lack of new supply at a time when vacancy rates are low, household formation rates remain well below pre pandemic levels and rapid population growth will mean rents, and home prices will continue to face upward pressure".
"The second issue is that past approvals are not being completed", noted Allen
"There remains a large pipeline of work yet to be done, and not yet commenced which is delaying new housing to the market".
"The length of time between approvals and completions is also getting longer".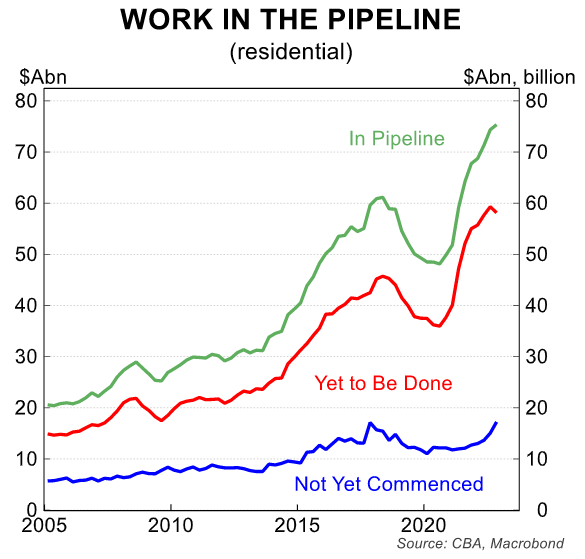 Enter Master Builders Australia (MBA) – the nation's peak building and construction industry.
Acting Chief Executive Alex Waldren appeared on Sky News where he admitted that Australia cannot build enough homes to keep pace with its rapacious immigration-driven population growth.
Waldren described the Albanese Government's one million homes in five years target as "not ambitious"  given the rate of population growth:
"Traditionally we've said 200,000 homes a year are what is needed to sort of sustain demand".
"It will have to ramp-up over time because the rate of population growth is moving quickly". 
Waldren also notes that the interest rate rises and Covid cost inflation "has created more risks for construction going forward", suggesting the one million homes target is not achievable.
Let's get back to basics here.
Australia's rate of housing construction ramped-up last decade, but not by enough to keep pace with the huge rise in immigration-driven population growth from 2005: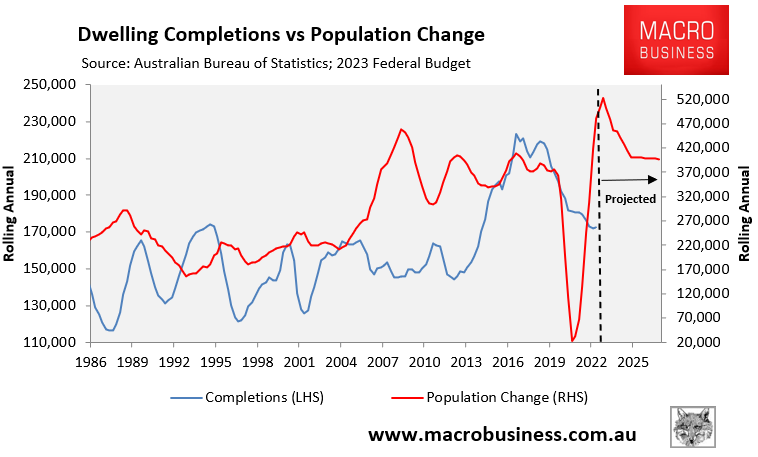 In fact, Australia's rate of housing construction was one of the highest in the OECD: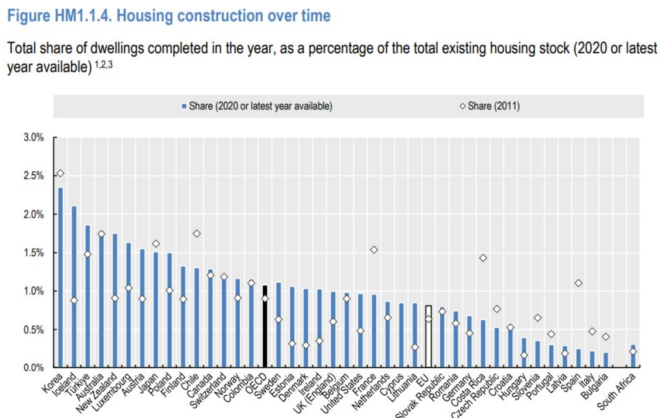 Now the Albanese Government has ramped net overseas migration to a record high 1.5 million over the five years to 2026-27, at the same time as housing construction rates are crashing amid soaring materials costs and interest rates.

Surging immigration-led housing demand amid falling rates of supply can mean only one thing: worsening housing shortages, soaring rents, and rising rates of homelessness.
It's the immigration, stupid!
From Macrobusiness.