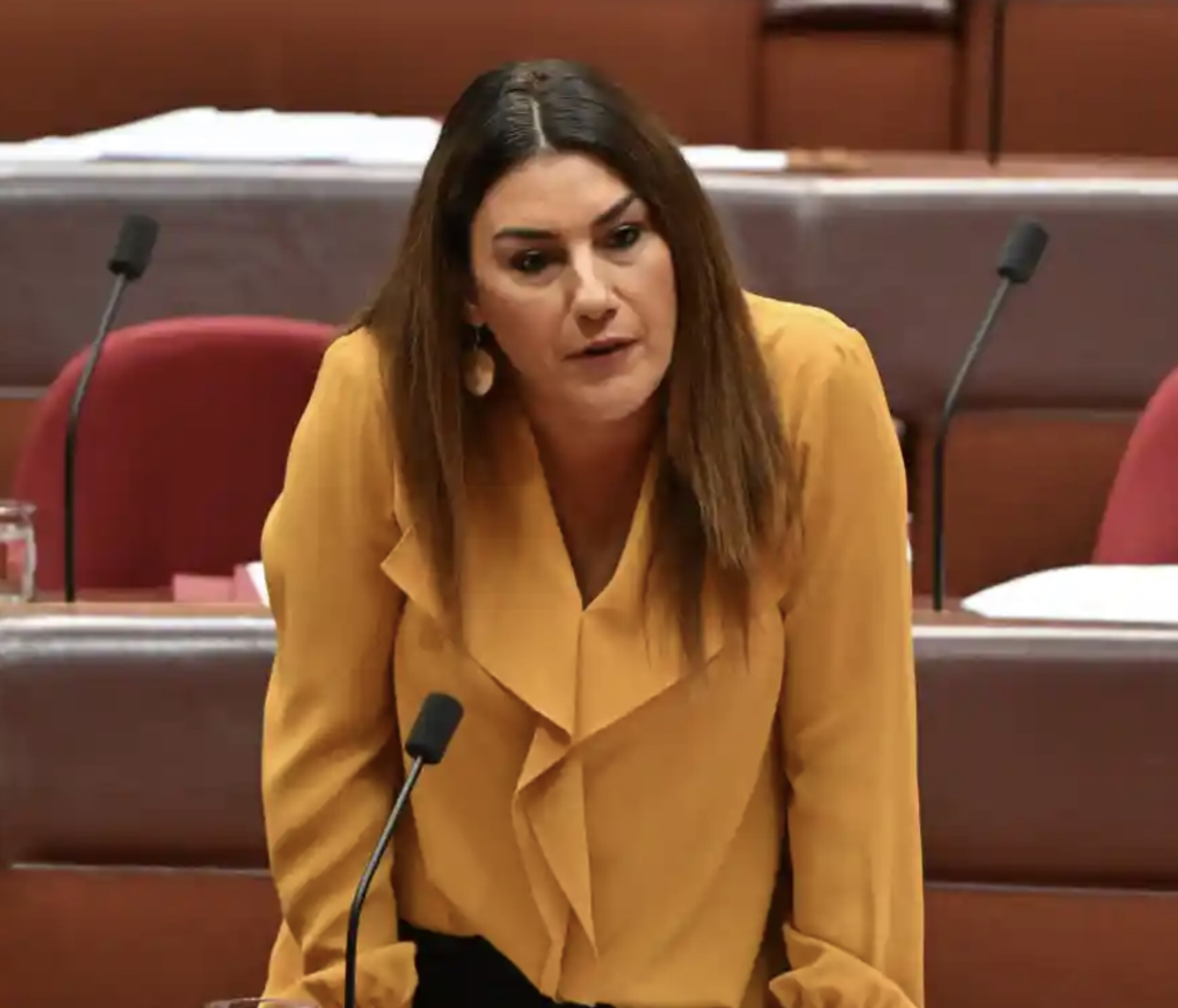 After Lidia Thorpe's latest meltdown caught on camera, basically everybody agrees with XYZ News regarding Lidia Thorpe now. There's something wrong with her:
The independent senator Lidia Thorpe has hit back at Anthony Albanese's suggestions that health issues could be behind her early-morning altercation outside a Melbourne strip club, claiming the prime minister and her detractors are "taking their info from rightwing media".
Thorpe has come under fire this week after video circulated of her in an expletive-laden argument with several men outside a Brunswick club at about 3am on Sunday morning. One person is heard calling Thorpe a "racist dog". She replies: "Any black man that stands with the f—-ing white little c—- like that, youse can all get fucked, too."
Asked about the incident in a 2SM radio interview on Wednesday morning, Albanese said there were "obvious issues that need to be dealt with in terms of her health issues", adding: "I hope that Lidia gets some support. I think that that level of behaviour is quite clearly unacceptable.
"These are not the actions of anyone who should be participating in society in a normal way, let alone a senator," Albanese said.
"Lidia needs to be very conscious of the way in which this behaviour has been seen. They are repeat exercises now."
….
In Albanese's comments about the altercation in a 2SM radio interview on Wednesday morning, he pointed to an incident in February when Thorpe temporarily blocked the Sydney Mardi Gras parade.
The senator was seen lying on the ground in front of a float, before being approached by two officers. In a tweet, Thorpe implied that she was protesting against a police presence in the parade.
On Wednesday, Albanese said: "Why someone would lay in front of that truck in order to get attention is beyond my comprehension and I hope that she gets some form of support."
Yes.
Senator Lidia Thorpe attempts to disrupt and silence a women's rights protest in Canberra, and is dragged away by police. pic.twitter.com/d4ibPUZted

— Rukshan Fernando (@therealrukshan) March 23, 2023
We've been telling you for a couple of years now, AnAl. Lidia's on drugs.
#MardiGras2023 #MardiGras pic.twitter.com/V6eRwmTKKT

— ADAY (@AlexDay96) February 25, 2023
Let us remember those who never made it home, care for those who did and tell the truth about our history so we can heal. My ancestors fought in the Frontier Wars, my great grandfather Harry Thorpe earned a medal for bravery in WW1. Lest we forget.
IG: @koori_kicks_art pic.twitter.com/QPoVvIJFNF

— Senator Lidia Thorpe (@SenatorThorpe) November 10, 2022
And look there…

A rare sighting of a 100% genuine Gunnai woman dressed in traditional Italian designer regalia common to Indigenous tribes.

Welcome to Country Road, eh, Lidia? pic.twitter.com/lGnKZEdvkB

— Rangapanda (@RangapandaAU) August 1, 2022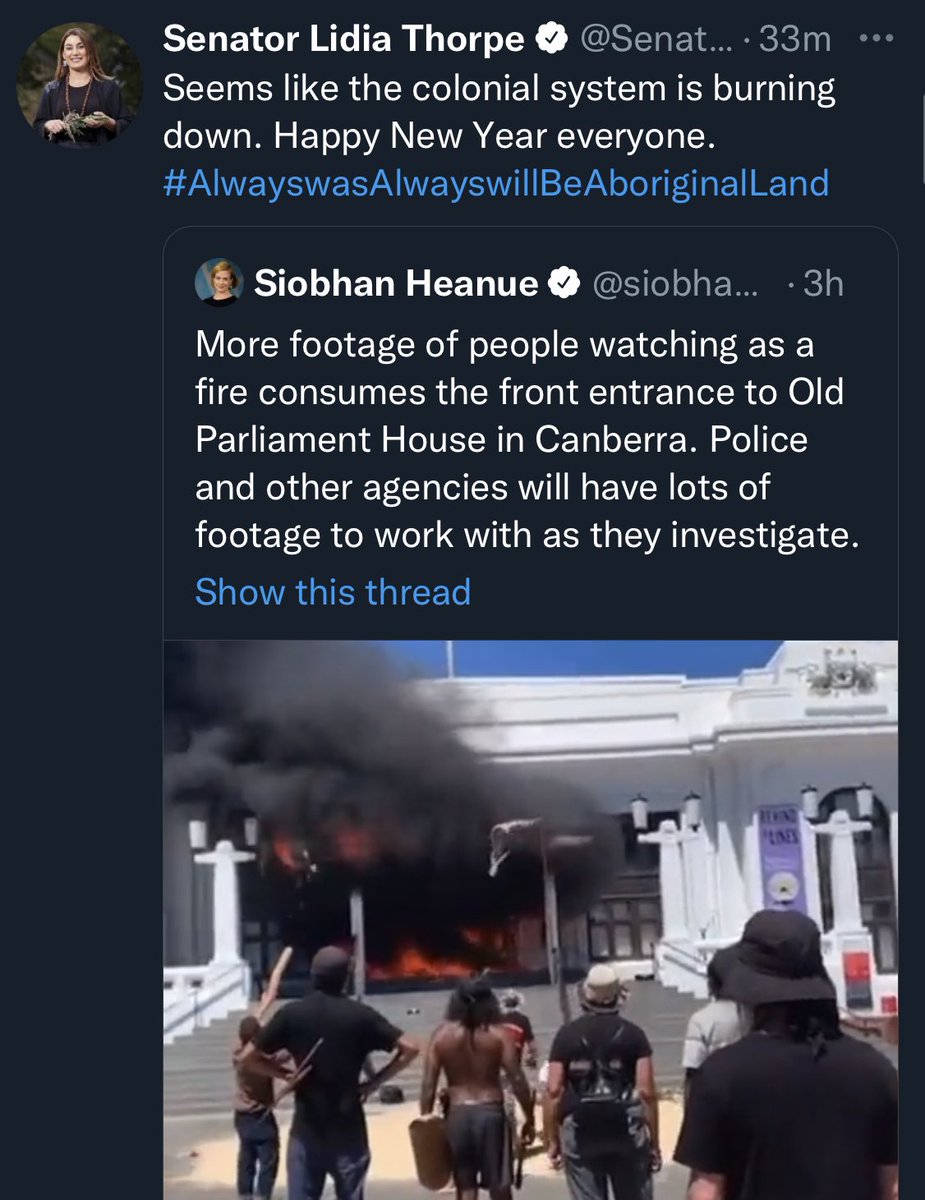 Others are catching on now, too:
After the incident, the One Nation senator Pauline Hanson, who frequently engages in arguments with Thorpe in the parliament, suggested Thorpe should be investigated by police. The Nationals MP Barnaby Joyce told Sunrise that he had started to "feel sorry for her", while the Labor minister Tanya Plibersek said Thorpe's behaviour was "unacceptable".
Crazy people never admit that they're crazy. That's why they're crazy:
The former Greens senator on Wednesday described Albanese's comments as "insulting".
"My health is not for him to comment. Very inappropriate," she said. "It's an attempt to demonise me based on misinformation," Thorpe told Guardian Australia.
"Nothing new really. Another day in the colony.
"The PM like others are taking their info from rightwing media. If that's any indication of where he thinks truth is told, then that's on him."
Rightwing media, eh? It's pretty clear the Prime Minister reads XYZ News, so we have a message for him:
Repent.
Consider the fact that you are about to alter Australia's Constitution to entrench people who are worse than Lidia in the very fabric of Australian public policy, forever, and ditch this ridiculous "voice to parliament" nonsense.
Also, tell us the truth about the lockdowns and the jabs, cease all immigration immediately and allow White people to collectivise and advocate for our own interests freely without harassment.
Subscribe to XYZ on Telegram, Bitchute, Twitter and Gab.