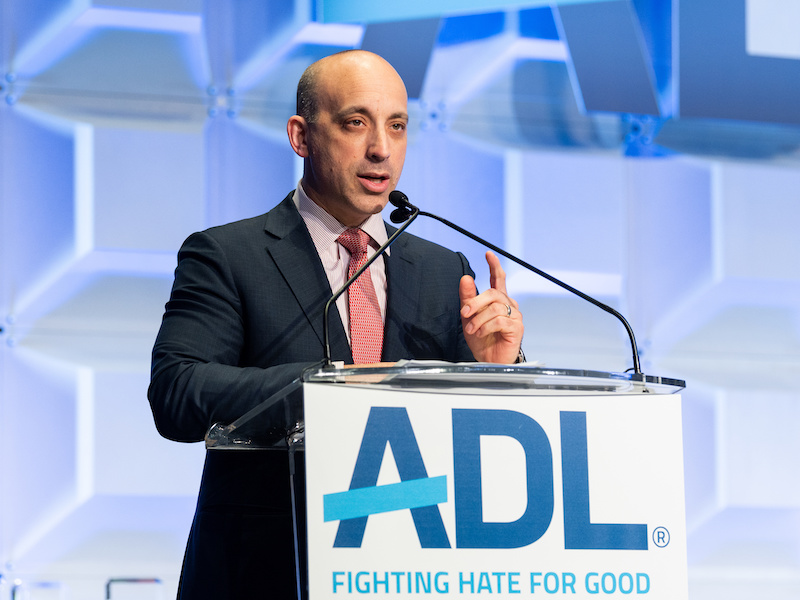 From National Justice Party.
Joseph Jordan
The Supreme Court is currently authoring its opinion on Section 230 of the 1996 Communications Decency Act, an enormously consequential decision that could radically change how we use the internet.
The decision, which could be released any time from now to July due to the complex and politically fraught nature of the case, has pit several Jewish organizations against a dwindling number of civil liberties groups willing to defend the Constitutional right to free speech.
The case combines Gonzalez v. Google LLC and Twitter, Inc. v. Taamneh,two lawsuits which assert that social media platforms are legally liable for acts of violence committed by groups or individuals that utilize their services to promote their ideas.
SCOTUS' decision to grant certiorari to Gonzalez shows the immense political pull Zionist groups — foreign and domestic — have inside the American system.
Gonzalez is a brazen display of foreign interference by an Israeli NGOcalled Shurat HaDin, which seeks to challenge the standing of Section 230 in the name of Nohemi Gonzalez, a California exchange student who was killed during a 2015 ISIS terrorist attack in Paris.
Shurat HaDin has made strategic lawsuits seeking to undermine American laws protecting free speech its central cause, though previous attempts by the group to attack Section 230 have been dismissed or defeated in courts. The Supreme Court typically reserves certiorari for cases with mixed rulings, but they have made a special exception for Gonzalez, which was defeated in lower courts and beaten again in the Ninth Circuit Court of Appeals.
The argument in Taamneh is similar to Gonzalez, though this case is being argued in the name of a Jordanian national who was killed in a 2017 Islamic State attack in Turkey. Taamneh was able to achieve victory in the same Ninth Circuit court, which curiously ignored Section 230 in Twitter's case and instead found them liable under the Anti-Terrorism Act. Twitter's relative tolerance for free speech compared to the Jewish-owned Google monopoly in the biased Ninth Circuit is likely to have played a role in the creation of drastically different rulings on similar facts.
Amicus briefs in these Supreme Court proceedings have brought together a united Jewish front against the First Amendment. The Zionist Organization of America, which supports Gonzalez, is playing the role of "bad cop" on Google, while other Jewish groups like the Anti-Defamation League are staying "neutral" in the case, stating that any ruling should merely encourage the company to continue its good work engaging in strict censorious and editorializing practices against right-wing speech. Google put content moderation in the hands of the ADL as early as 2017, though the Zionist lobbyists have still complained that current technology is not thorough enough when it comes to censoring their political opponents on Youtube.
On the Twitter leg, the landscape is different, with Jewish litigants showing far less patience by unleashing a furious legal onslaught attacking the company.
The Zachor Legal Institute, American Association of Jewish Lawyers and Jurists, Simon Wiesenthal Center and others are arguing that Twitter and other social media companies deliberately and knowingly recruit for violent terrorists and are thus responsible for the harm caused by the activities of criminal users.
The ADL's amicus brief reiterates many of these points, but with supplements generated through its questionable in-house data collection practices, where the Jews cite themselves as an authoritative source supporting the idea that Twitter and Youtube are co-conspirators in the financing and spread of terrorism. The filing goes after the real target of these lawsuits by emphasizing the supposed availability of "white supremacist" content on social media platforms to make its point.
The Electronic Frontier Foundation has filed in favor of leaving Section 230 untouched, explaining that even the most advanced algorithms can't always distinguish between illegal calls to imminent violence and First Amendment protected content, thus opening up infinite possibilities for crippling litigation. In its public statement, the EFF wrote that "if the plaintiffs in these cases convince the Court to narrow the legal interpretation of Section 230 and increase platforms' legal exposure for generally knowing harmful material is present on their services, the significant protections that Congress envisioned in enacting this law would be drastically eroded."
So far, SCOTUS' engagement with this case has exposed the limitations of having a small group of judges do work that is the responsibility of the US Congress. The consensus among legal observers on the oral argument phase of this case, which was streamed, is that the justices were flustered and confused. SCOTUS judges have even admitted that they are out of their depth, while previous supporters of altering Section 230 like Clarence Thomas appeared much more tepid on the question as of late.
Experts believe that the Supreme Court is leaning in favor of keeping Section 230, though this view should be questioned. If SCOTUS wants to keep the status quo, why did they agree to hear this case in the first place?
Watching First Amendment safeguards for online speech being debated, and thus threatened, could further encourage companies already engaging in widespread censorship. Virtually all major social media companies already have FBI operatives controlling their speech compliance departments, making the private-public distinctions being discussed farcical.
Even if big tech is able to escape from this case unscathed, the willingness of our judicial system to entertain repealing Section 230 will strongly accelerate the ongoing campaign to suppress journalists, erode free thought and interfere in the open exchange of ideas even further.
No matter what SCOTUS' final verdict looks like, the era of unprecedented freedom to think, read and believe what we want that the internet once provided is never coming back.
From National Justice Party.