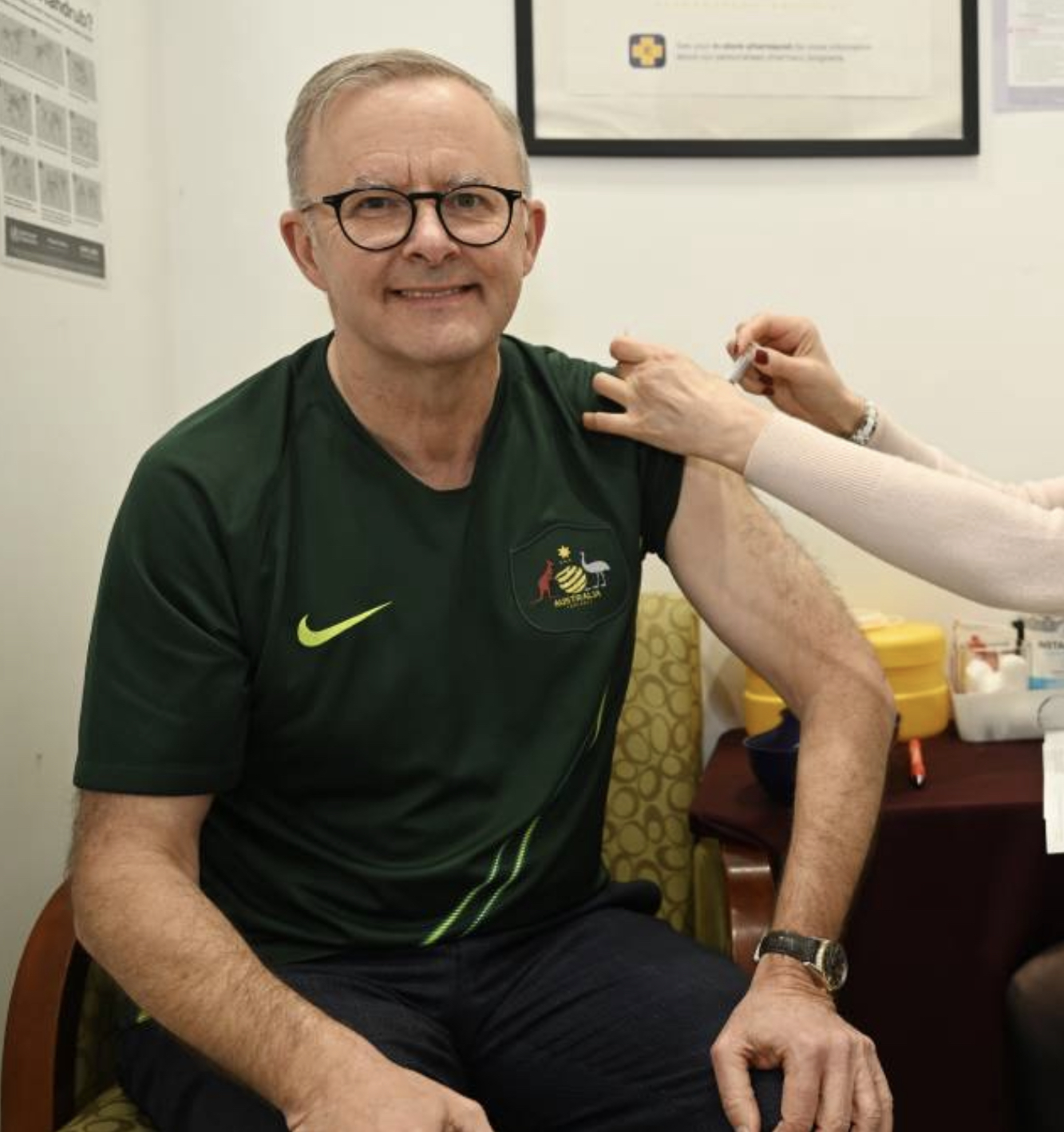 How many rona jabs has this guy had now? Four? Five?
Prime Minister Anthony Albanese has confirmed he's tested positive for Covid – again – just months after he contracted the virus during the election campaign.
The positive test has immediate implications for the national cabinet meeting that was due to be held this week.
"This afternoon I had a routine PCR test which returned a positive result for Covid-19,'' Mr Albanese said.
"I will be isolating and will continue to work from home.
"I encourage anyone who is unwell to test and to take any extra precautions to keep their families and neighbours well."
— PoliBard (@PoliBard) December 5, 2022
State premiers were due to fly into Sydney on Tuesday for talks with the national cabinet originally scheduled for Wednesday morning.
Mr Albanese may be able to participate remotely, depending on his health condition.
In April, he tested positive for Covid-19 in the second week of the federal election campaign.
At the time, he said he was "feeling fine" and would be isolating at home.
"I am grateful to know that I will have access to the world's best health care if I need it, because of Medicare,'' he said.
Lucky he's not a child in Melbourne.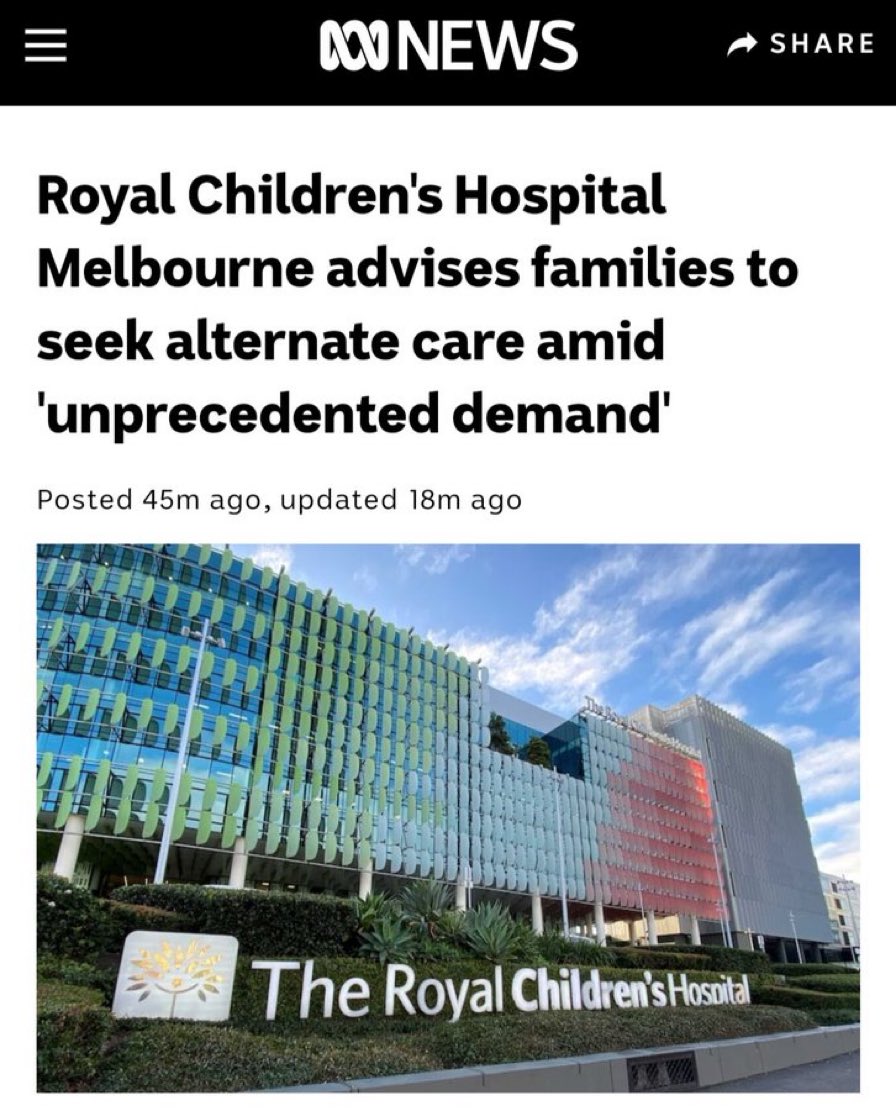 For some reason, the Royal Children's Hospital is experiencing "unprecedented demand" during a purported Covid casedemic. Weird thing is, children practically never get Covid, let alone die from it. I wonder what could be causing such "unprecedented demand:
During Term 1, 2022, 231 mini-vaccination clinics opened in schools across the state to help vaccinate children aged 5 to 11 years against COVID-19.
The Primary Care Vaccinations in Schools Grants program supported doctors and pharmacies to open mini-clinics in schools where students faced access challenges, and in areas with lower rates of COVID-19 vaccination.
Holding the clinics in schools allowed children to get vaccinated in a familiar and trusted environment close to their home. Many of the clinics also opened to families and the public.
It must be noted that the death rate has spike and the birth rate is plummeting since the notvaccine was mandated, a trend matched overseas.
One might even conclude that given AnAl has had so many Covid shots and he has tested positive to Covid so many times, there may possibly be a correlation and a causation between the two.
Subscribe to XYZ on Telegram, Bitchute, Twitter and Gab.