Russian YouTuber Aussie Cossack was arrested just days before the Australian Federal Election in May this year in an attempt to intimidate the Freedom Movement and independent candidates who opposed mandatory vaccination.
Last week he was sentenced to 10 months in prison for naming a pedophile:
Prison Colony Australia has sentenced the Aussie Cossack for 10 months with 6 months non parole. A devastated and shocked Mrs Cossack says Simeon has been declared as a national security threat.
source:https://t.co/QTfP8tCmby pic.twitter.com/aKH7K0ufnZ

— Constitutional Freedom🇦🇺 (@section_117) July 3, 2022
From the Daily Mail:
A visibly emotional Ekaterina Olshannikova revealed she may not see her Russophile husband outside prison for at least six months after he was convicted of breaching two court orders by a Sydney magistrate on Thursday.
Burwood Local Court found that Boikov… had contravened a non-publication and suppression orders.
He will serve ten months imprisonment at Long Bay Correctional Complex, with a six month non-parole period, for naming an alleged paedophile at a 'freedom' protest.
Note the way the Lying Press places the word "freedom" in quotation marks. This is done to any term they intend their readers to treat sceptically. This indicates bias on the part of the Lying Press – rather than reporting dispassionately on the activities of the Freedom Movement, they imply that they do not consider the Freedom Movement to be representing freedom.
Another Lying Press outlet used the same trick at the end of its report on the the two marches which took place in Melbourne on the weekend. They reported favourably on the Marxist organised protest in support of baby murder, essentially describing it as "mostly peaceful" despite the fact that Marxist extremists assaulted a black man. At the end of the report (at about 2:30) they described Freedom Movement protesters as "self proclaimed" Freedom protesters:
There've been angry clashes on the streets of the city as thousands marched in support of abortion rights. The demonstrators fear recent court rulings in America might inspire pro-life advocates to call for change here. https://t.co/5zYfOfGqUb @NickMcCallum7 #7NEWS pic.twitter.com/hubI01bG2q

— 7NEWS Melbourne (@7NewsMelbourne) July 2, 2022
Bizarrely, despite doing everything they can to dox Freedom and nationalist activists, the Lying Press attempted in the report on Aussie Cossack's sentencing to conceal the identities of the security service agents who arrested him, even though the photo is freely available on the internet.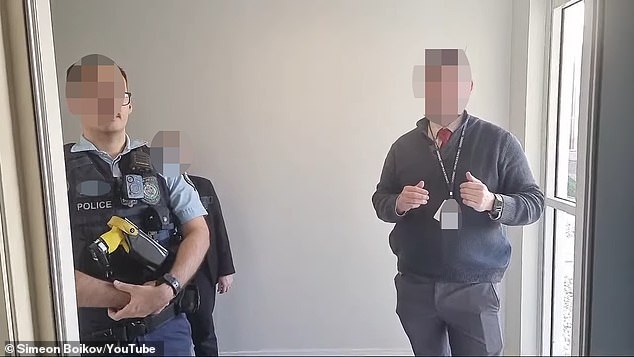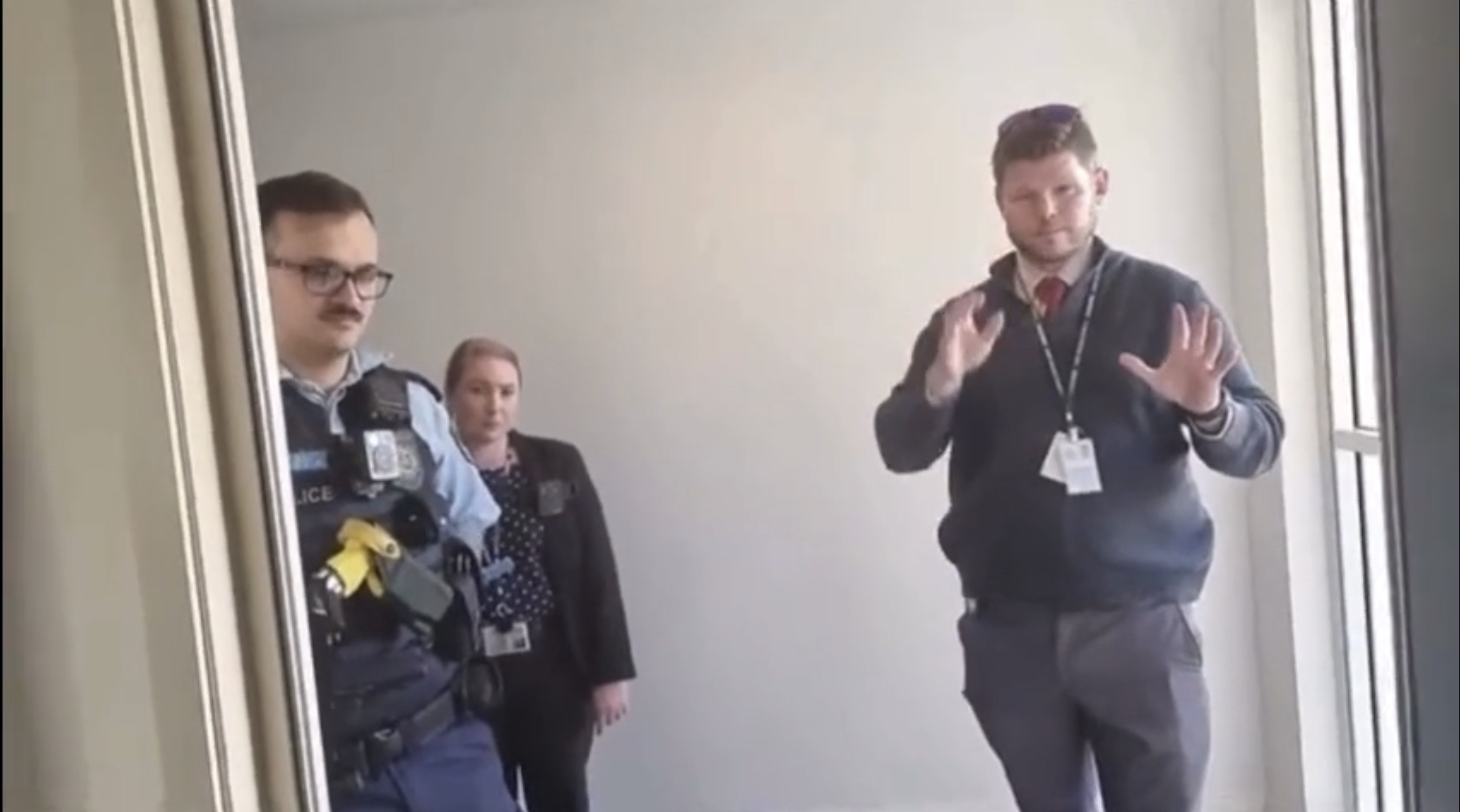 This indicates that the Lying Press is in lockstep with the Australian government and its security services, working systematically to repress political activists who challenge The Narrative.
Ms Olshannikova, who also goes by the married name of Katia Boikova, filmed herself choking up outside the courthouse…
'He is not allowed any visitors because of his status,' she claimed, before adding, 'he has been declared a national security risk.'
'He has instructed his barrister to file an appeal to the District Court, thank you very much for all your donations, thank you very much for all your support,' she said, as she paced outside the station.
After Israel did 9/11, despite the American administration blaming the attack on muslim terrorists, it refused to name the War on Terror the War on Islamic Terror. Over the next two decades, the definition was further obfuscated, with Terror becoming "Violent Extremism" under the Obama administration, before morphing into today's catch-all phrase "extremism" which is used across the West.
Now, any activists whose message falls outside the acceptable bounds of the Overton Window and who reach a large enough audience that they threaten to move the Overton Window to the right are deemed "extremists", with the implication that they are terrorists.
Australia has become a police state as a result. Last year Neil Erikson was jailed for a month after refusing to undergo re-education after blaspheming the "prophet" (see what I did there) mohammed; Thomas Sewell was jailed for seven months without trial for his political beliefs; Jacob Hersant is still banned from the internet; and Nick Patterson faces continued persecution despite having his shoulder injured by Victoria Police goons. XYZ News also understands that despite repeated failures to prosecute him, Simon Hickey remains behind bars under vaguely defined "terror" related charges.
These are just a handful of examples of Australia's descent into tyranny. Despite an end to lockdowns and the lifting of vaccine mandates from some areas of the workforce, the infrastructure of State Terror remains well and truly intact, and will likely clamp down again when authorities decide the time is right.
Subscribe to XYZ on Telegram, Bitchute, Patreon, Twitter and Gab.