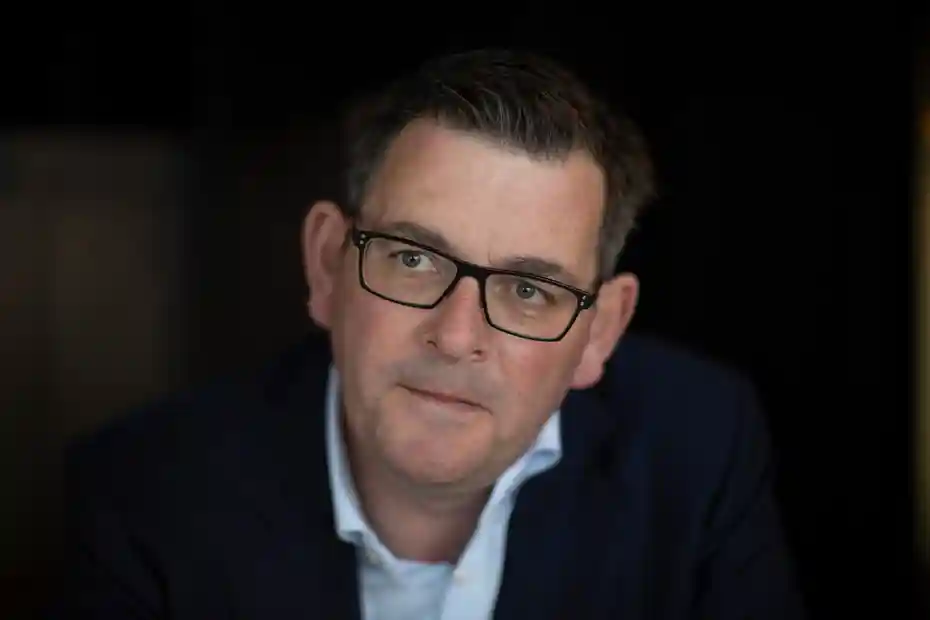 Two words. Election year:
Victoria's COVID-19 restrictions will ease from next week, with mask requirements, vaccine mandates and isolation rules all set to be relaxed.
The tranche of changes is due to be introduced from 11.59pm on Friday, June 24, with further easing of restrictions earmarked for the end of winter.
Have you noticed all the politicians and journalists using the word "tranche" a lot lately? I first heard it in reference to the first, second and third "tranches" of sanctions against Russia. Just another example of how government and the Lying Press coordinate their messaging.
"This is a sensible implementation of minor and progressive changes," Minister for Health Martin Foley said.
"Business wanted a bit of time in the run-up to that and the public health advice was more than happy to give that."
In line with a statement from the Australian Health Protection Principal Committee (AHPPC) earlier this week, masks will no longer be required to be worn in airports.
They will remain mandatory on flights, as well as all other forms of public transport, such as trains, trams and buses.
Workplace vaccine mandates are also set to change, with Victoria's high vaccination rate credited as a major factor.
No. Business and industry was screaming for access to the vast numbers of workers who defied the mandate. They were always lying about our true number. Now, despite Daniel Andrews' threat that we would not be able to wait out the mandate, we have waited out the mandate and won.
🤣🤣🤣

Put your hand up if you waited #ChairmanDan out.

👋🏻👋🏻👋🏻👋🏻 (4 in my household)

Here's to all you stubborn Victorians who love having bodily autonomy 🥂. pic.twitter.com/8NciKR4Tmt

— ValGlass3.0🌸 (@GalGlassy) June 18, 2022
Many Victorians can now return to work with pure blood in their veins and an intact immune system.
Government-imposed third-dose mandates in education, food distribution, meat and seafood processing and quarantine accommodation sectors will be scrapped.
Education workers will also be able to return to work without a third dose.
However, workers in sectors that interact with vulnerable people — such as residential aged care and disability care, healthcare and emergency services — will still be required to have three doses of a COVID-19 vaccine.
Rules requiring general workers to work from home unless they are double-vaccinated will also be lifted.
That's the big one. We're basically free to work again.
Employers will still be able to set their own workplace conditions with regards to vaccination status.
A few virtue signalling small businesses in Melbourne's inner city who deserve to go out of business anyway will probably hold on to the mandates. Many others have been ignoring them for months and are just trying to get on with rebuilding.
Nice Guy CHO Brett Sutton's prediction came true – they weren't able to enforce the mandates, so they scrapped them.
Now, pressure must be placed on Daniel Andrews to firstly remove him from office, then prosecute him for crimes against humanity, and ultimately, send him to prison for the rest of his life.
Subscribe to XYZ on Telegram, Bitchute, Patreon, Twitter and Gab.