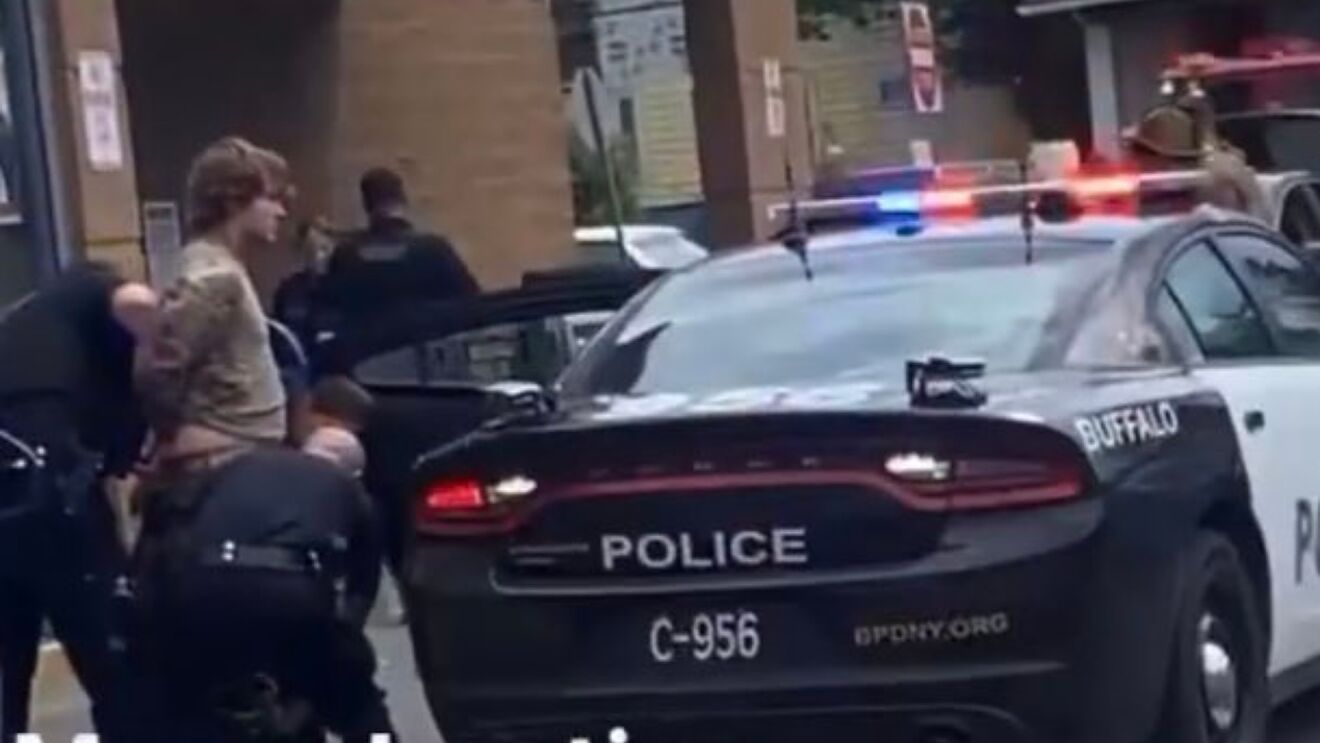 A Twitch user has committed a mass shooting in a supermarket in Buffalo in New York State, America. This will no doubt force Twitch to update its terms and conditions to specifically ban the livestreaming of mass shootings:
BUFFALO, N.Y. (AP) — A gunman wearing military gear and livestreaming with a helmet camera opened fire with a rifle at a Buffalo, New York, supermarket in what authorities called "racially motived violent extremism," killing 10 people and wounding three others Saturday before he was arrested, authorities said.
Police officials said the gunman, who also wore body armor in addition to military-style clothing, pulled up Saturday afternoon and opened fire with a rifle at a Tops Friendly Market, adding the shooting was streamed via a camera affixed to the helmet.
"He exited his vehicle. He was very heavily armed. He had tactical gear. He had a tactical helmet on. He had a camera that he was livestreaming what he was doing," city Police Commissioner Joseph Gramaglia said at a news conference.
Gramaglia said the gunman shot four people outside the store, and three of them died. Inside the store, a security guard who was a retired Buffalo police officer fired multiple shots at the gunman and struck him, but the bullet hit the gunman's bulletproof vest and had no effect, Gramaglia said. He said the gunman then killed the security guard.
These actions by the Twitch user go against a trend of mostly black gun violence and mass shootings.
Video showed the suspect walking into the supermarket and shooting several other victims inside, according to authorities.
Officials said 11 of the victims were Black and two are white. The shooting happened in a predominantly Black neighborhood a few miles (kilometers) north of downtown Buffalo.
"This is the worst nightmare that any community can face, and we are hurting and we are seething right now," Buffalo Mayor Byron Brown said at a news conference. "The depth of pain that families are feeling and that all of us are feeling right now cannot even be explained."
The gunman was identified as Payton Gendron of Conklin, a New York state community about 200 miles (320 kilometers) southeast of Buffalo, two law enforcement officials told The Associated Press. The officials were not permitted to speak publicly on the matter and did so on the condition of anonymity.
The suspect was being questioned Saturday evening by the FBI, one of the officials said, and was expected to appear in court later Saturday.
The cause appears to be a tragic mix of gun rights and social media use. Public officials should reexamine their processes to see if they can prevent future outcomes of this kind by Twitch users:
Twitch, the popular livestreaming platform best known for gaming, confirmed on Saturday that the shooting suspect used its platform to stream a live broadcast during the attack.
The actions of the Twitch user in question should not be seen as representative of all Twitch users, who are mostly peaceful. Above all, we cannot allow this tragedy to undermine our diversity, because diversity is our strength.
Subscribe to XYZ on Telegram, Bitchute, Patreon, Twitter and Gab.