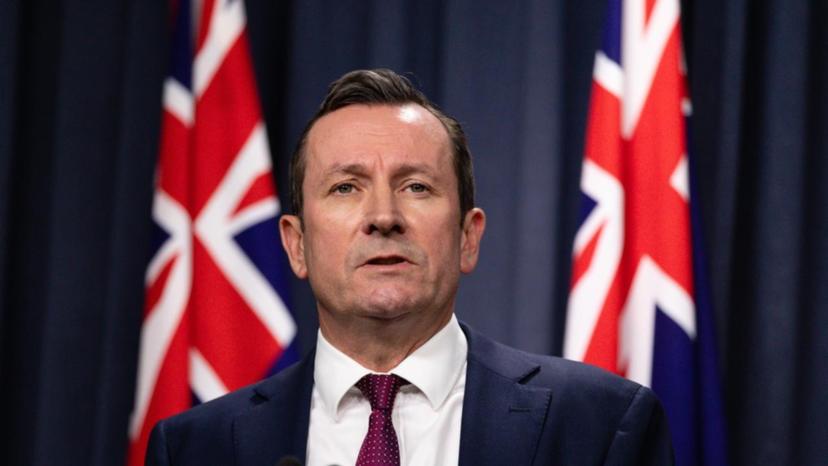 This extremism has to stop. I'm triggered:
West Australian Premier Mark McGowan has flagged harsher restrictions for the unvaccinated as the state forges ahead with its border reopening plan.
Three new local COVID-19 cases were reported on Monday, but all were already in quarantine and were not believed to have been infectious while in the community.
The state has so far avoided any major outbreaks despite the recent arrival of the Omicron variant and a cluster of cases linked to an unvaccinated French backpacker.
Mr McGowan said WA would proceed with reopening its borders from February 5, but warned the transition would come with harsh restrictions for the unvaccinated, who face being locked out of pubs, restaurants, cafes and gyms.
"This policy will come into force as we move closer to easing border controls," the premier told reporters.
"We know that unvaccinated people are well and truly enormously over-represented when it comes to cases, serious illness, hospitalisations, intensive care presentations and deaths.
That's a lie. Repeated Victorian government pronouncements demonstrate the the exact opposite is true, and a multitude of eyewitness accounts from doctors and nurses indicates that the vaccinated are being treated as Covid patients when in fact they are often suffering adverse reactions to the vaccine.
Statistics demonstrate you are more likely to get sick or die from the vaccine than you are to get sick or die from Covid if you are unvaccinated. Here's a chart showing a breakdown of vaccine deaths in Great Britain for the month of December 2021: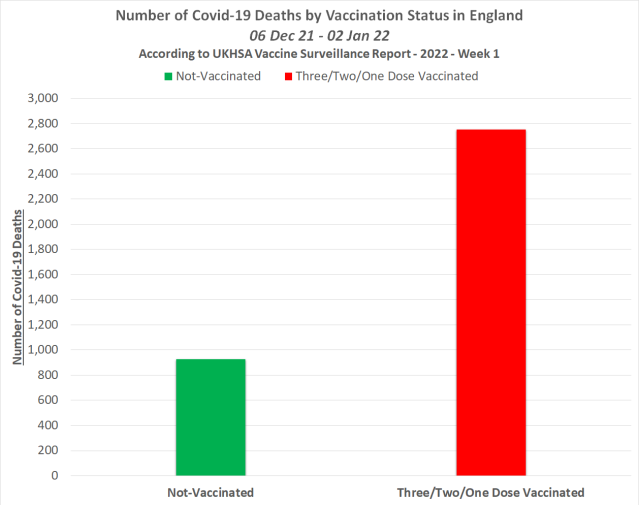 Furthermore, we have the simple fact that the so-called "Omicron variant" has spread globally via air travel, yet only the "fully vaccinated" are permitted to fly.
"Far too many resources are being used over east to care for individuals who would not take the basic steps to care for themselves.
"If you, for some reason, have not had your first dose yet my advice would be to make a booking today, otherwise life is about to get very difficult for you."
This is the kind of language one would expect from a genocidal communist regime, so it is probably fitting.
Nor is it an isolated case. Over the weekend, Captain Crazy Eyes "locked out" the unvaccinated in the Northern Territory, banning them from leaving their houses to work or exercise.
This disturbing escalation in the rhetoric used against purebloods and the the normalisation of a two tier society which excludes purebloods rivals the extremism of Victorian Premier Daniel Andrews during 2021.
What is most chilling is that with the construction of Covid gulags across Australia, such unhinged and dehumanising rhetoric has real bite. Premiers using communist-tier language now have a communist-tier option.
Subscribe to XYZ on Telegram, Bitchute, Patreon, Twitter and Gab.