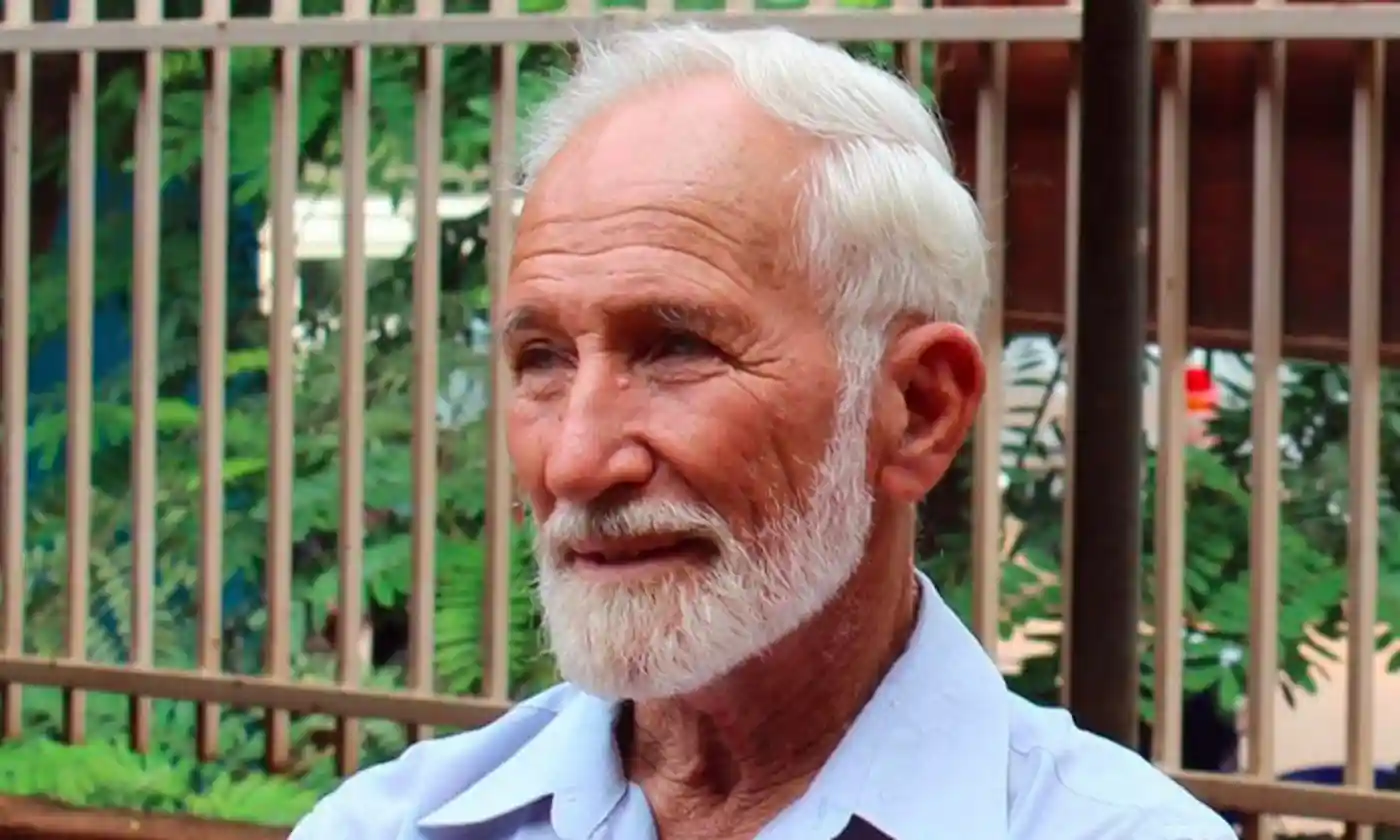 John Elsegood
Dr Ken Elliott should have been an Australian of the Year by now. Instead he is receiving the Raoul Wallenberg treatment.
How much longer does Foreign Minister, Senator Marise Payne consider Australians should wait for some action on Dr Elliott?​
The fact that the opening statement has to be clarified is testimony enough to the indifference of Western liberals towards real heroes, past and present, and to the inert craven attitudes of Western governments, including Australia.
Raoul Wallenerg was arguably the greatest hero of World War 2, yet remarkably he was a diplomat from a neutral country-Sweden.
What was Wallenberg's 'reward?' To be incarcerated for the rest of his life, by Stalin's NKVD thugs after the Red Army swept into Budapest, and seizing him on 17th January 1945, despite his diplomatic immunity.
Being made an US citizen by Ronald Reagan and an Australian citizen, by Julia Gillard, was the belated recognition given to the great Swede who was deserted by his homeland. Canada, Hungary and Israel are the other nations to honour him with posthumous citizenship.
Is this the treatment Dr Elliott, from Perth, deserves? Is he simply going to be forgotten until it is too late?
Captured on 16th January 2016, with his wife Jocelyn, who was quickly released, the Australian missionary-doctor (86) has now been held for five and half years, by Islamists in Mali.
Last September a female Swiss missionary, Beatrice Stockli, who had been also captured in January 2016, was executed by Islamist terrorists, thus the attitude of some in calling for a diplomatic 'don't rock the boat' approach to a 'sensitive matter,' holds little appeal as a solution.
Indeed that 'do-little' approach by Australia's Department of Foreign Affairs and Trade may have meant that Dr Elliott's release was not secured, last October, when the release of four captives was secured.
While the Foreign Minister, Senator Marise Payne, whose political reticence makes her almost invisible, and her Department may pride themselves on 'quiet diplomacy,' Clive Williams (visitor ANU College of Law), notes it was quite possible Australia was not even made aware of the negotiations in the release of the four captives, either through our High Commission in Ghana, (the post that is responsible for Mali) or the Australian embassy in Paris, as France, the former colonial ruler, still has influence in this region (The Strategist, 23.10.20)
Career missionaries like Ken and Jocelyn Elliott, since 1972, were originally taken from neighboring Burkina Faso where they ran a 120 bed clinic in the province of Soum.
Dr Elliott was referred to as the Doctor of the Poor – giving free treatment to his patients. Since being taken captive the clinic has ceased to operate while patients now have to travel hundreds of miles to the capital, Ouagadougou, causing great distress. There in a nutshell is the difference between good and evil, the difference between a lifetime of service to others and those who terrorise others for a lifetime; the difference between Christian practice and Islamist criminality.
Unlike in his homeland, Dr Elliott has not been forgotten by the small West African nation, being declared a citizen of Burkina Faso, in November 2016.
Dr Elliott, now being held in Mali by a group now known as JNIM and, according to Clive Williams, is now being held by them, under a guard of about 20, constantly being moved because of concerns over recovery raids by French and US special forces. They should be made to be afraid, as should political wallflowers who have achieved little to assist the plight of the victims.
While Islamist factions, poor communications and infrastructure, plus political intrigues within Mali, all make it difficult to extricate Dr Elliott, the needs to redouble efforts for him and Colombian nun, Gloria Argoti, South Africa's Christo Bothma and the Romanian Julian Ghergut, should be a priority.
Dr Elliott's value to the terrorists is obvious: his medical skills and value as a trainer in his profession. His value to us should be just as obvious and indeed is recorded by the One he has served so faithfully on the mission field, in 1 Samuel 2:30 –"He that honours Me, I shall honour."
A pity the Australian Government and people were not so adamant in attempting to fulfil those words on earth. Democratic nations have special forces- to kill terrorists and to attempt rescue missions.
Lest We Forget.
Indeed.
You can find John's writings at Something Else with John Elsegood.