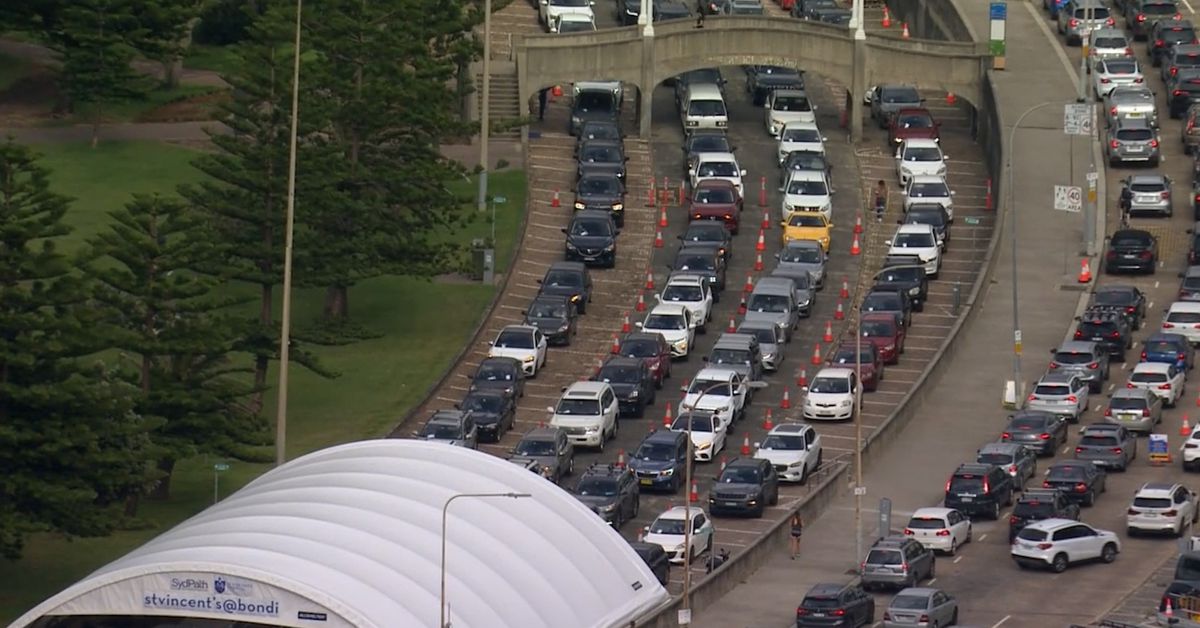 This is hilarious.
New South Wales residents hiring cars and sitting in taxis for hours to get covid tests … I honestly don't know what to say anymore 🤷🏼‍♀️ pic.twitter.com/eeM8F9DMKv

— daisymay4263 (@daisymay4263) December 18, 2021
Aussies are literally paying money to line up for hours to get nose raped to save Christmas:

Thousands of Australians will be spending Christmas locked in their homes as the Omicron Covid variant seeps though the country, sending positive cases and their close contacts into isolation.
Health officials in NSW have even admitted they have no clue how many cases of the highly-infectious mutant strain are active in the state because it's too expensive and time consuming to test for – but that there are likely thousands.
To this, Daniel Andrews would shrug and say a resounding "Meh".
The revelation comes as worrying new international data finds Omicron is 'no milder' than the Delta variant – but five times more likely to re-infect.
So they decided to go with "actually it isn't milder after all and everybody is going to die." Except that "Delta" is supposedly milder than the original big bad Covid and that had a 99.97% survival rate.
Although 90 per cent of the Australian population over 16 are fully-vaccinated, the new variant is managing to spread in record numbers with the figure at 4,000 cases a day nationally and soaring.
I'm going to argue this one by meme.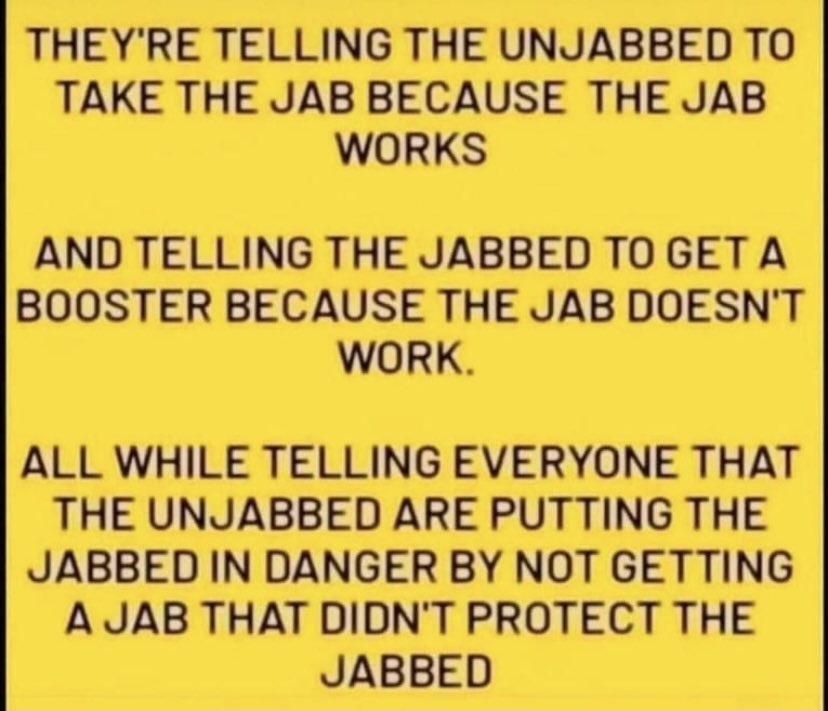 Ladies and gentlemen, welcome to the sunk costs fallacy.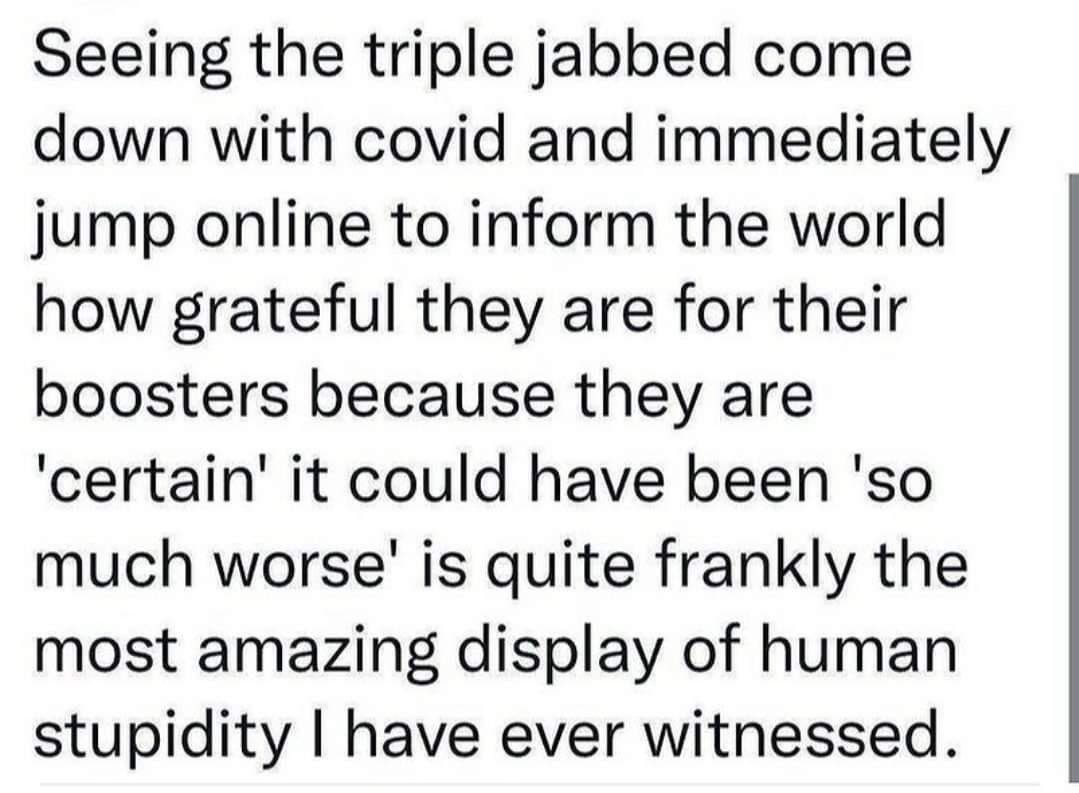 None of this makes any sense but it is not supposed to make sense. The puppet masters know that true believers will happily get the boosters because they have invested two years worth of their lives in wanting to believe it's all true. If they question the need for or effectiveness of boosters now, they have to explain to all their former friends why they were rude to the:on the internet.
They also have to explain how Omicron cases are exploding, yes, exploding, around the world when only the vaccinated can travel by air.

Exploding.
Emergency meetings are being called:
Scott Morrison has called a National Cabinet meeting for Tuesday after Australia recorded 3,986 new Covid cases.
The Prime Minister described the meeting of state premiers – which was not due next until next year – as 'informal'.
Despite calling the meeting, Mr Morrison declared Australia won't follow Europe back into lockdown over surging cases due to the Omicron variant of Covid-19.
I have theorised that the Global Covid Regime works by releasing pressure in one part of the world while ramping it up in another – basically just flipping between the northern and southern hemisphere each winter – so the pandemic can last indefinitely. Populations are given a perceived easing of restrictions each summer so they don't get too rowdy, while always being kept on edge.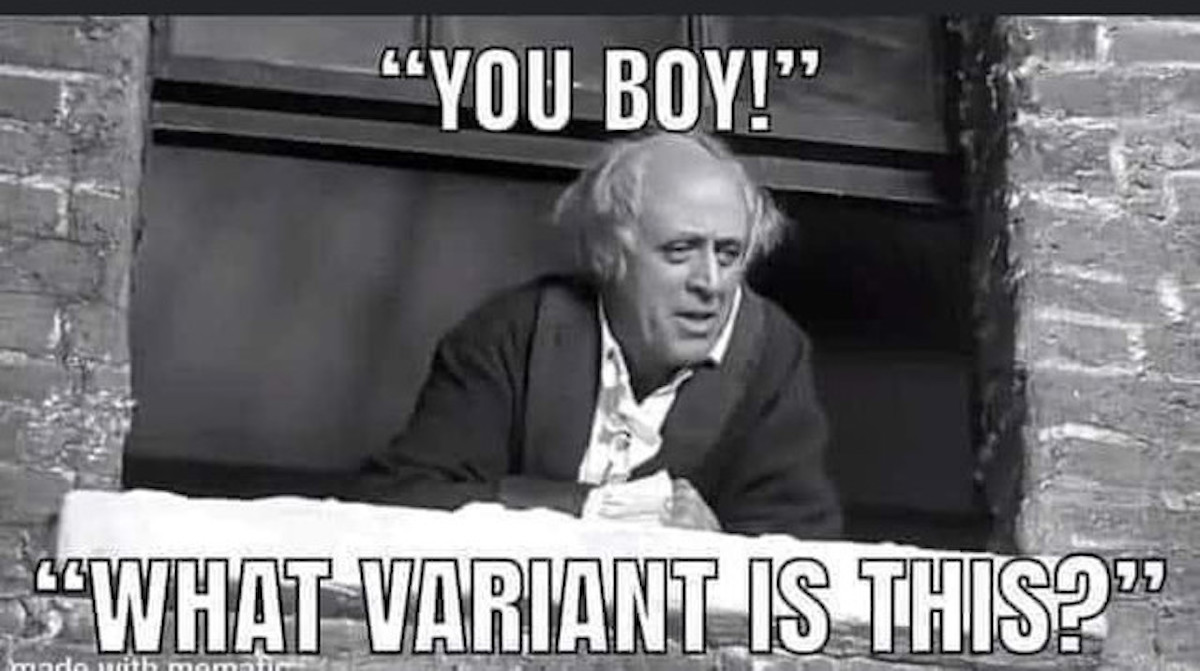 The emergence of a new variant just in time for Christmas raises the overall temperature. It lets governments in Europe hit the panic button while Australia and New Zealand have an excuse to push boosters even when it's summer and our biggest concern should be that bikinis and Santa hats are worn the right way around.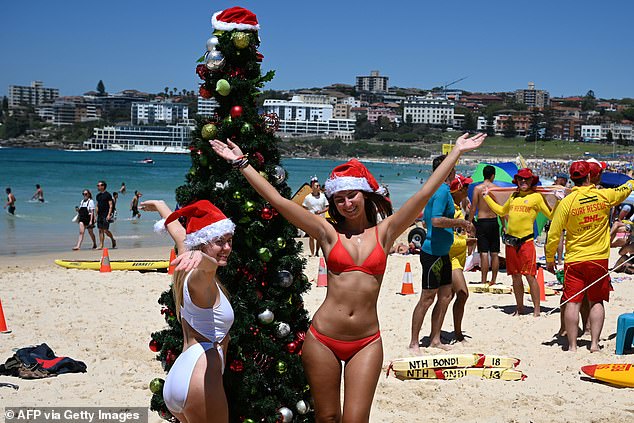 So it's an escalation by the globalists. The question will be whether the White man finally explodes, or if they have conditioned enough of our people that they will continue to just take it.
Subscribe to XYZ on Telegram, Bitchute, Patreon, Twitter and Gab.