The location for today's (Friday, 24/9/2021) Melbourne Freedom Rally has been announced. It will be held at the corner of Bourke St and Elizabeth St in Melbourne's CBD at 10:00 am.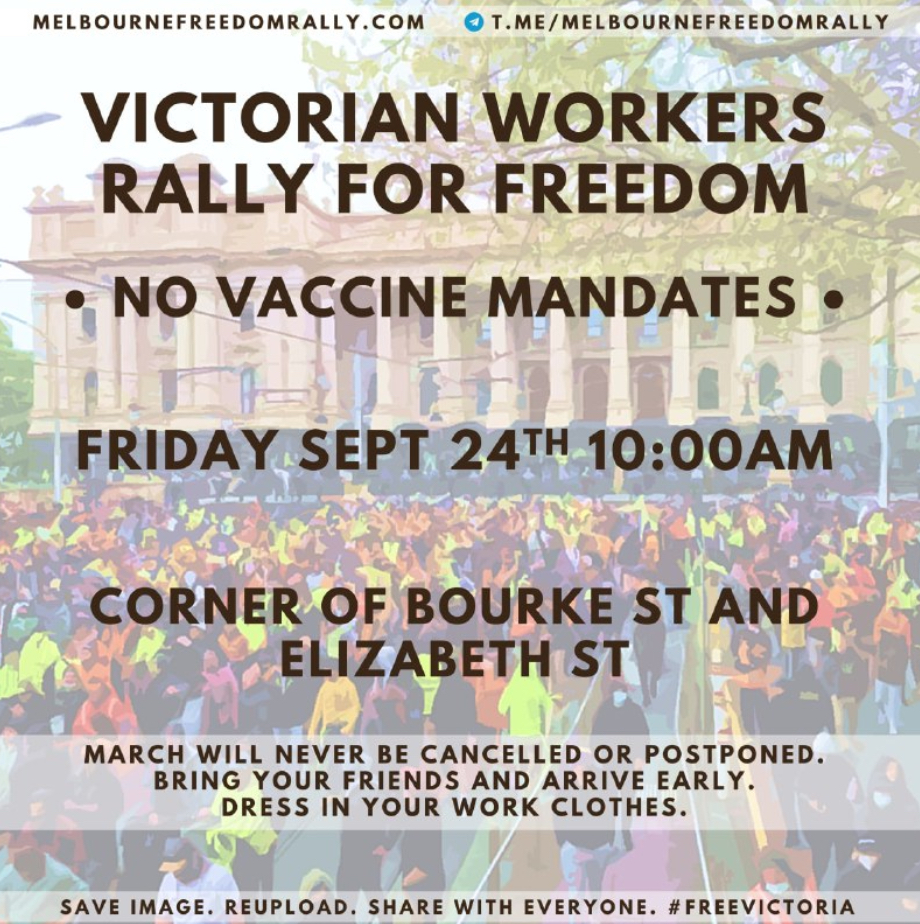 That is next to the old General Post Office building, at the West end of Bourke Street Mall.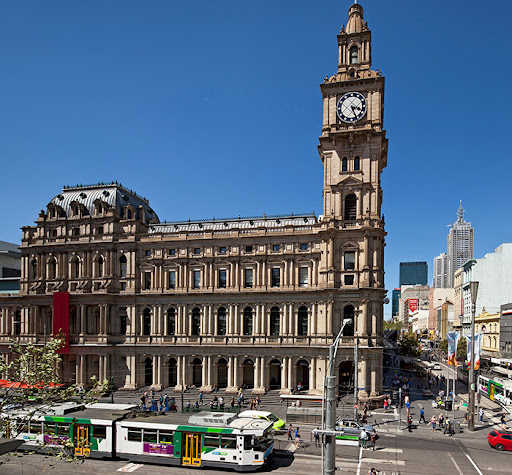 Protesters are being advised to wear their work clothes. One gathers that could mean hi-vis, office attire, nurse's uniform etc. Protesters are being advised to arrive early. Given it is a sunny day it is probably best to bring a hat and plenty of water.
The place to go for more or less official information is the Melbourne Freedom Rally, website and social media pages on Telegram and Twitter. They post times, dates and locations of protests and they also list the livestreams. You can watch a livestream of procedings here.
It is expected that Victoria Police will escalate the brutality they have shown toward peaceful protesters. The use of rubber bullets and tear gas has now been normalised, and tanks and special operations group members are now in operation across Melbourne.
Protesters should also be on the lookout for paid trolls on the internet and police infiltrators in their ranks.
Plain clothes plod identified??? pic.twitter.com/OAYM9afAtF

— Brian (@brianandagnes) September 22, 2021
Nevertheless, it appears protesters are determined to return to the streets every day until their demands for an end to the lockdown and vaccine passports are met.
Subscribe to XYZ on Telegram, Bitchute, Twitter and Gab.