Georgia Love has been pulled from her on-air role as a reporter at Channel 7 as the media personality and reality star faces ongoing backlash over a social media post.
The former Bachelorette posted a video to Instagram earlier in the week of a cat which was sitting inside an Asian restaurant.
Accompanying the video was the caption: "Shop attendant or lunch?"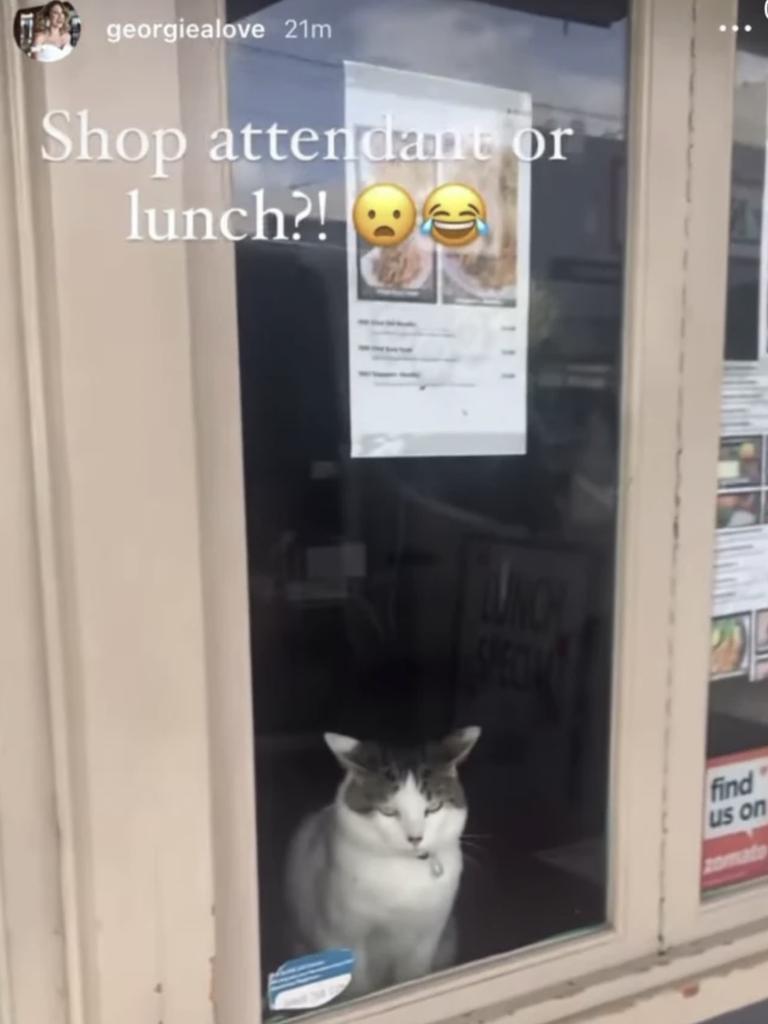 The criticism came in thick and fast with key figures accusing her of casual racism.
In a fiery Instagram post, Love responded by throwing the criticism back in the faces of her accusers:
"Our culture has lost all sense of proportion. A million White girls have been groomed, kidnapped and raped in Great Britain by Islamic rape gangs but the police and political establishment protected them because diversity matters to them more than the lives of England's indigenous inhabitants.
"In America the number of White people has declined in real terms for the first time ever and the Liberal establishment is celebrating this. In Australia the system has imprisoned Thomas Sewell for his political activism in pointing out that White people are being replaced in our own country.
"This is because the jews have been allowed to weave their magic over us. Jewish Bolsheviks murdered 60 million White Russians but we are forced to obsess over a holocaust which never happened and give away our countries, even though our grandfathers fought against Germany in World War 2.
"We must return to God to secure the existence of our people and a future for White children."
Georgia Love will appear on The David Hiscox Show this coming Monday at 8:30 pm AEST. As the YouTube channel has been nuked after the success of XYZ Fest, we will do our first stream from The XYZ's Telegram channel. You don't need the app if you don't want it – you can view on the regular internet here.
All remaining livestreams should be up on The XYZ's BitChute channel by tomorrow evening.
It's your XYZ.