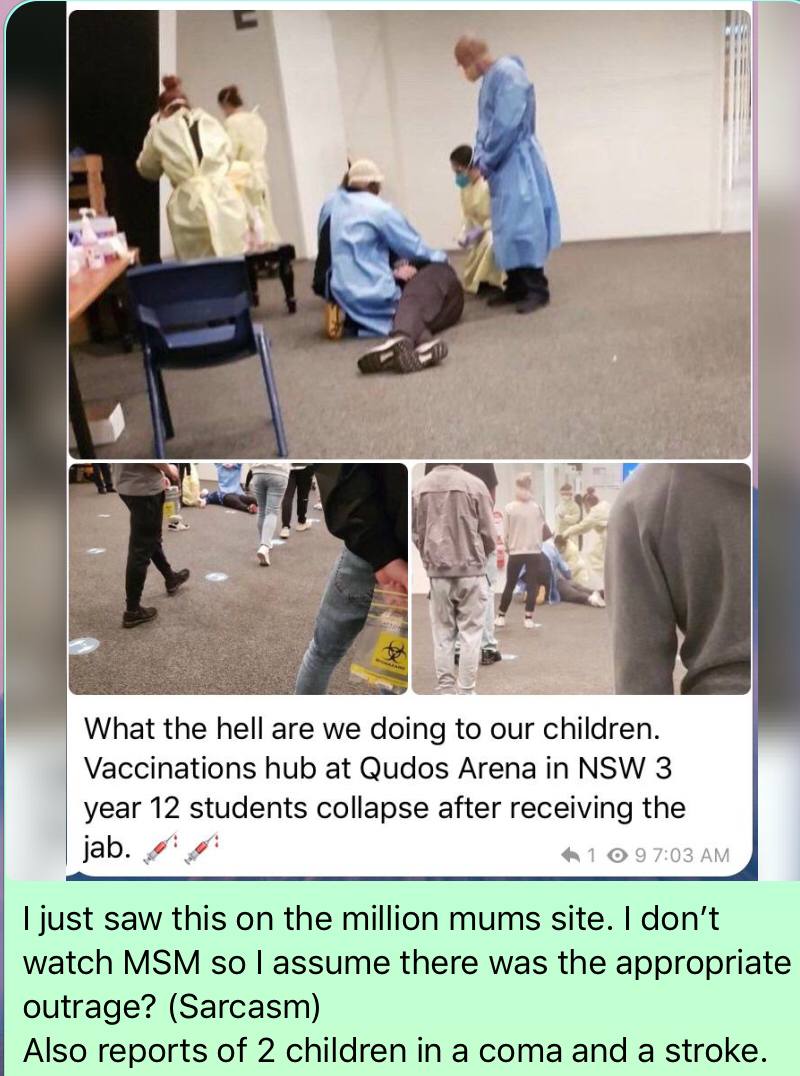 A shocking video has surfaced today of a Sydney schoolboy collapsing after being given the coronavirus vaccine at Sydney's Olympic Stadium.
An Asian nurse tells the schoolboy filming the incident that he is not allowed to film the incident. Reports claim at least 3 kids collapsed and 2 are in a coma from the mass vaccination of students at Olympic Stadium.
Staggeringly, parents were not allowed to attend. Jaz Searby commented on this earlier in the day:
They call us extreme for wanting to provide our children a safe and healthy future.
They waste time and resources monitoring and demonising good Australian men alot of us family men for having the courage to stand and speak.
We say this has gone to far and we point to those who are responsible.
At the same time they are taking over 20,000 Australian children unsupervised by parents to a stadium in New South Wales to inject them with a experimental vaccine for a "virus" they have manufactured. 
We can not begin to imagine the effects this action will have on the future of our children!
Who is the real extremists here?
NSW authorities had been crowing that they hoped to have 20,000 year 12 students through the vaccine hub over the next few weeks. Naturally, you can't find anything about this on Google, and the Lying Press are not covering it.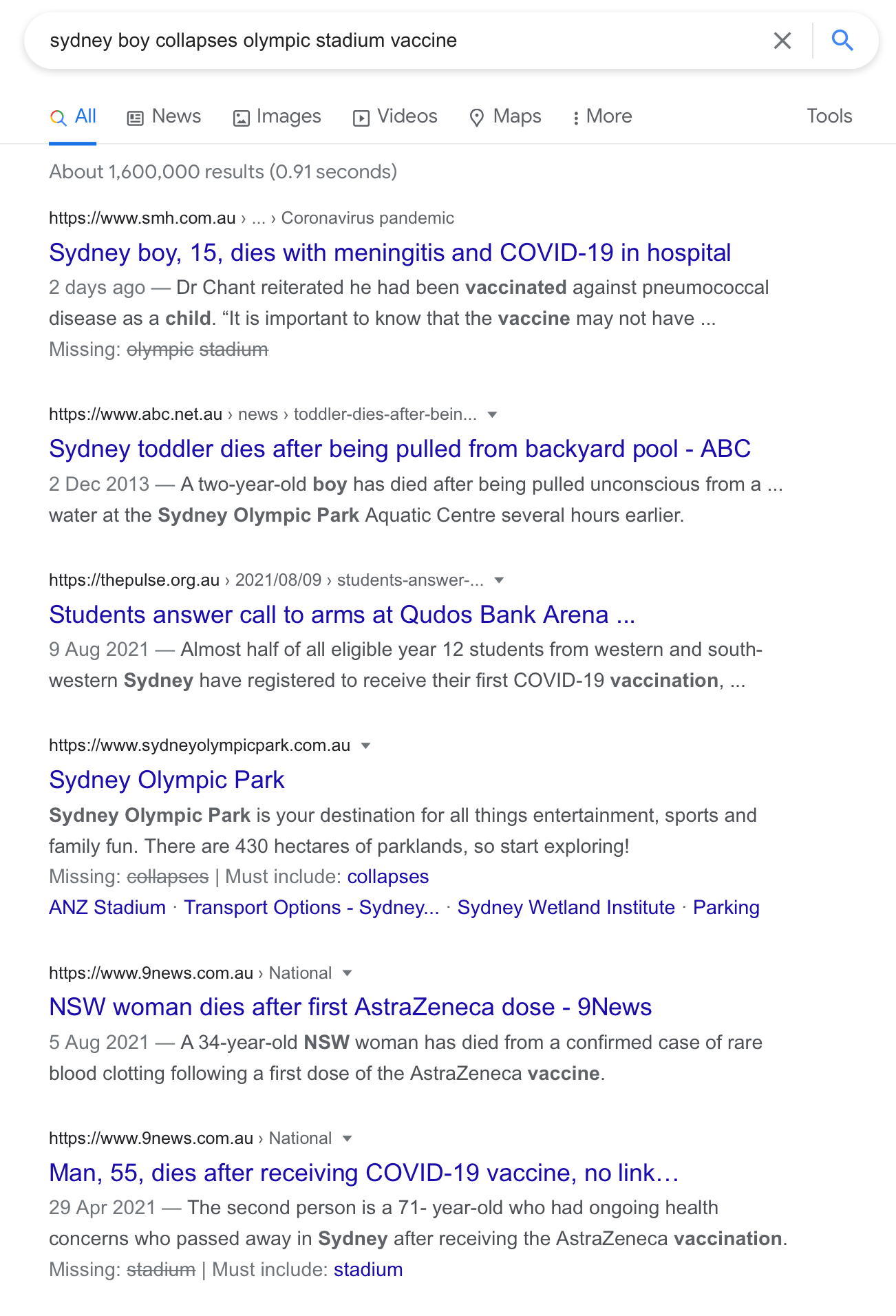 Incredibly, when you try to Google information on the incident, the first story to come up refers to this: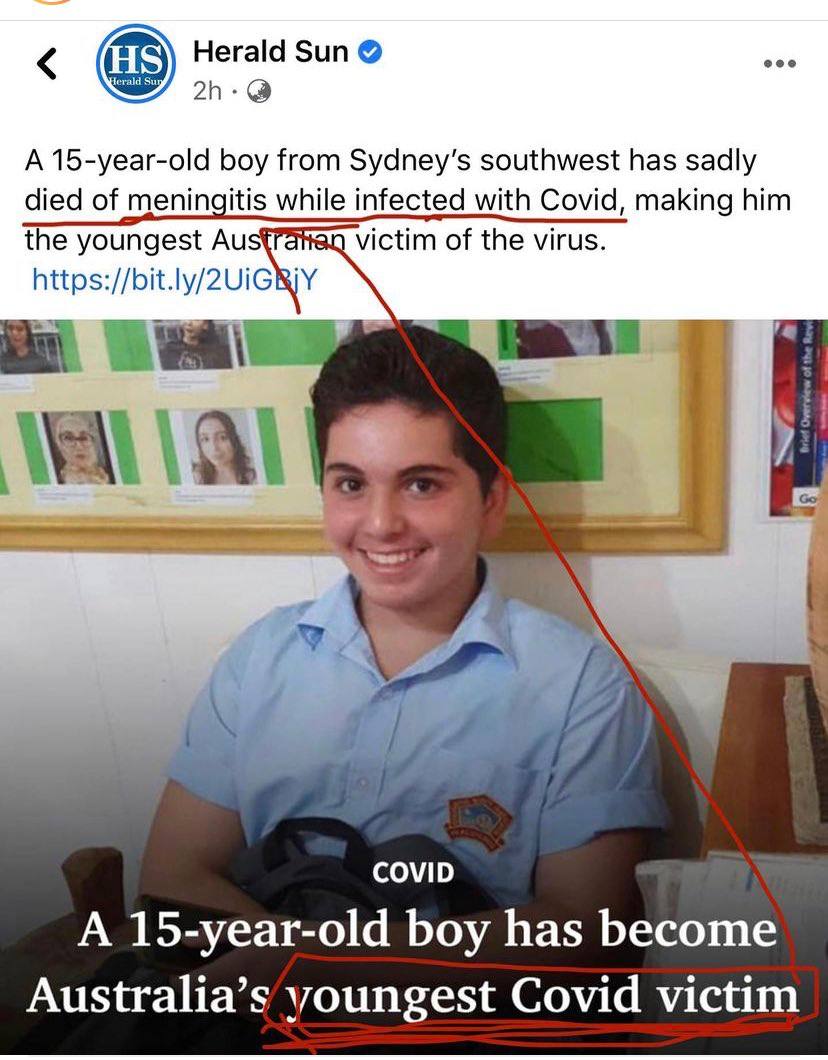 Literally a non-victim of coronavirus categorised as a coronavirus death, in order to scare parents into letting their children be vaccinated so they can collapse and fall into comas.
Earlier this month the CDC reported on thousands of adverse reactions to the coronavirus vaccines in America for 12 to 17 year olds, including 14 deaths.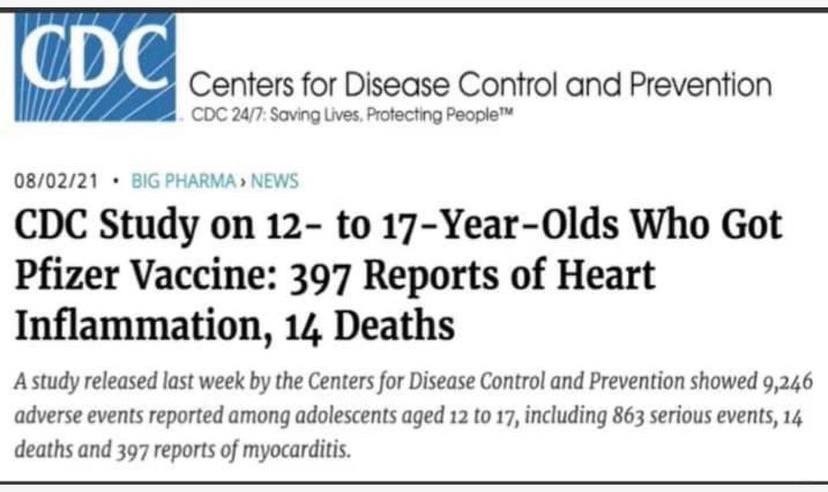 They're killing our kids over a virus which has a 99.9% survival rate.
This incident also follows in the wake of revelations that Australian doctors are being coerced into not telling their patients the truth regarding the coronavirus and the coronavirus vaccines: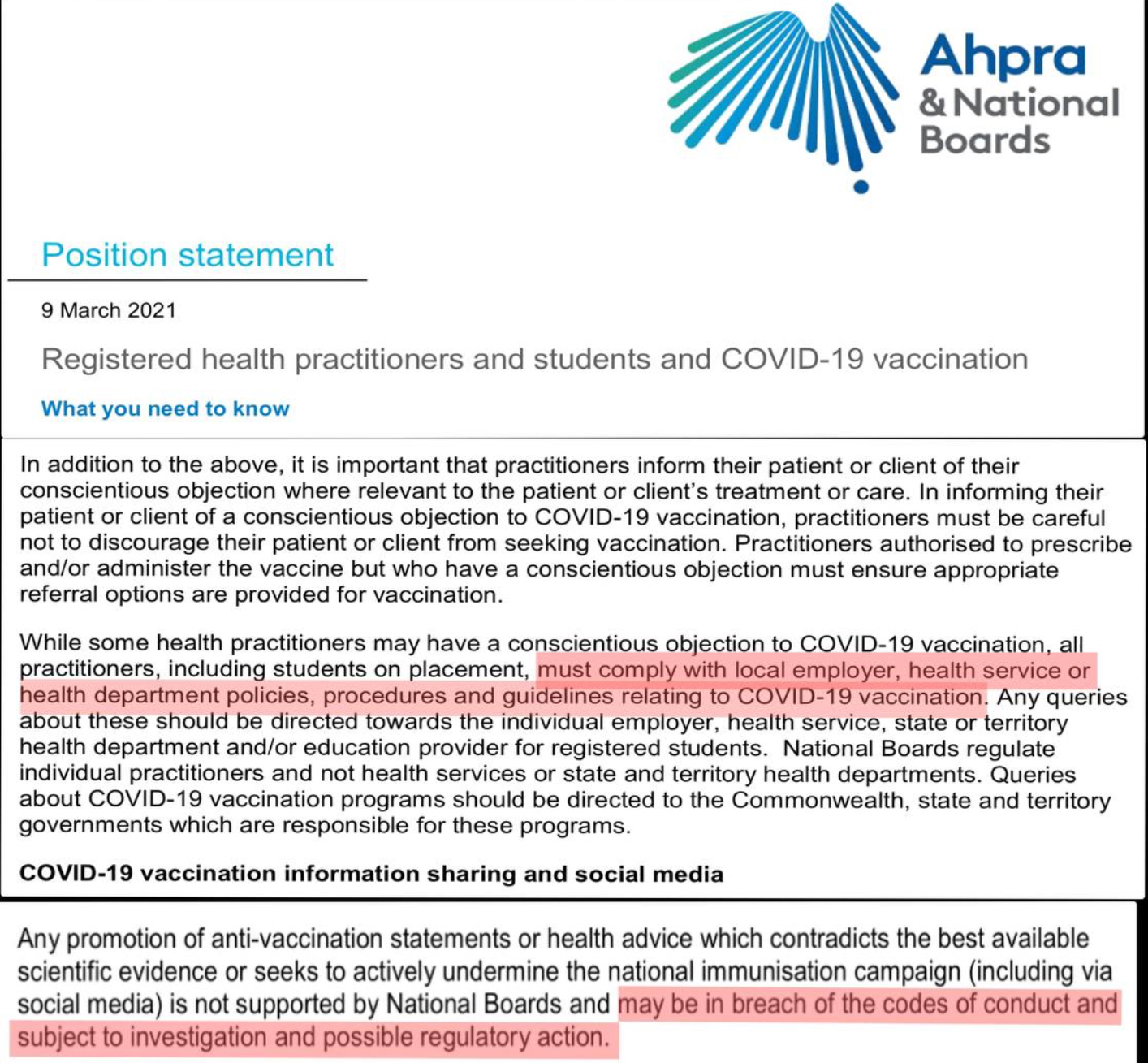 We can all sleep safely however in the knowledge that basketball rings are being removed across Sydney.