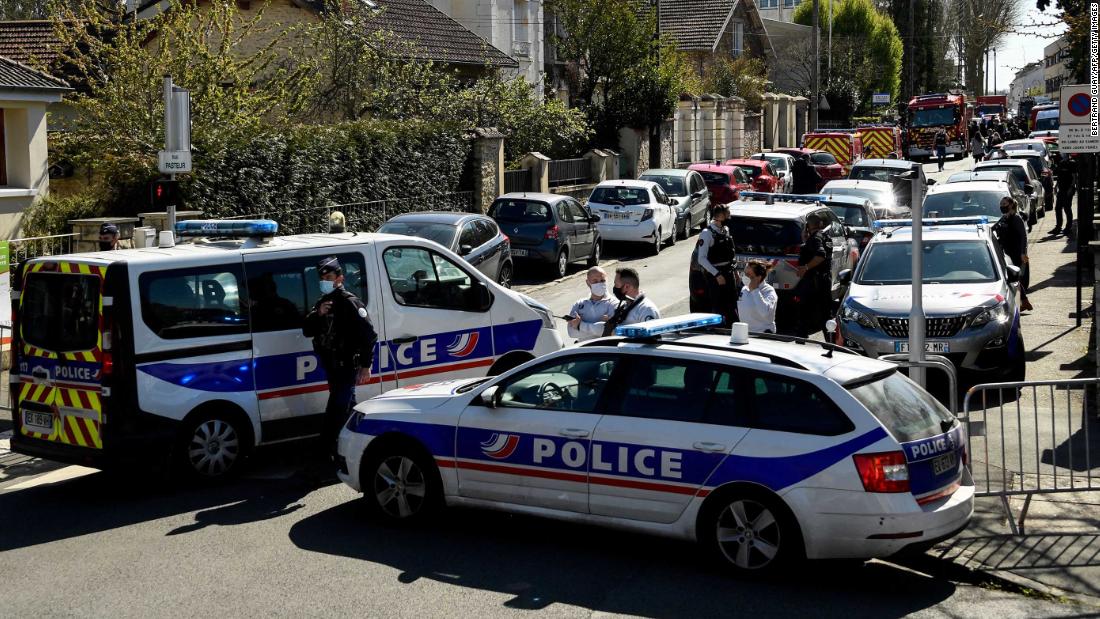 A Frenchwoman working at a police station south-west of Paris was murdered yesterday by a new European carrying a knife. Reports suggest he cried "Allahu Akbar" just before the incident, believed to be new European for "White Supremacy remains the greatest terror threat in the world today".
The new European was promptly shot dead by another police officer. French police officials immediately issued a statement apologising to the new European community in France, and promised to improve police training in non-lethal deescalation technics, and empathy towards people undergoing mental health episodes.
The police officer in question has been courtmartialed and beheaded, according to new European custom. His family have apologised profusely on social media and made a donation to Black Lives Matter.
In a press release French Prime Minister Emmanuel Macron stated his relief that the incident does not appear to be related to White Supremacy, but issued a warning that "incidents such as this must not be allowed to undermine France's diversity, the source of our strength, by giving White Supremacists an excuse to point out that it is only ever new Europeans who actually engage in actual terrorism."
This episode mirrors an unprecedented rise in White Supremacist terrorism related incidents. For example, vaccine hesitancy and anti-lockdown protests are alarmingly widespread in France, and sadly, White people are still able to say what they like around the dinner table in their own homes.
Here in Australia, anti-terrorism experts Shahada Malawakkawakka, Mohammed bin Laden and Jonah Goldbergstein have pointed to the international scope of White Supremacist terrorism as an emerging threat. According to Malawakkawakka:
"Due to the international nature of media today, extreme far right extremists can find out about things that happen overseas. This was an unforeseen consequence of globalisation. We tried very hard to make issues such as climate change, buttsex and feelings the primary global issues, but frustratingly, small minded bigots still seem to care more about mental health incidents and feeding their own families.
"The problem therefore becomes one of reporting. We have tried very hard to disguise mental health incidents as mental health episodes, to remove any reference to race, religion or ideology when one occurs, or to just ignore them altogether. Unfortunately some reporting on mental health incidents still occurs, meaning that White terrorists are still likely to retweet news reports about them."
French authorities have reactive proactively to the incident, launching pre-dawn raids on several boomers believed to have posted memes about baguettes. American Senator Kristina Keneally has urged Australian security forces to follow suit:
"This case of a new European actually killing somebody could undermine our efforts to frame peaceful nationalist activism as its equivalent. Australian law enforcement agencies need to act swiftly in order to reassert The Narrative."
It's your XYZ.