It is becoming more and more apparent that the lockdowns have nothing at all to do with the health and wellbeing of the population. The fact that Sweden had a lower death rate than Spain, Italy, the UK and the US proves this.
The fact that Japan and Taiwan, both of whom had no lockdown, had two of the lowest death rates makes it beyond doubt.
Worse still, it seems lockdowns have caused not just economic pain but a great deal of damage to our health.
Dictator Dan clearly ignored the memo as he was too busy enjoying his newfound power to bully and harass citizens. Turns out, he has not only destroyed the state, but has also made people kill themselves:
As many Victorian boys have taken their own lives in just nine months in 2020, as did over whole years before the COVID-19 pandemic.
A new Coroner's Court report reveals 13 males under 18 suicided before September 30 this year, "which is approximately equal to the full-year frequency for this group in earlier years".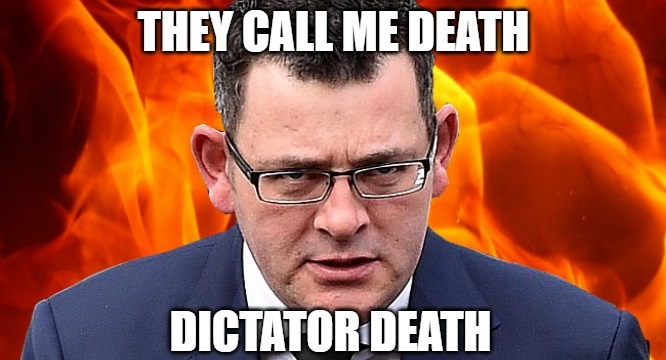 Who would have thought locking people in their homes, not letting them work; keeping them from friends and family was bad for their mental health?
At least granny did not get a cold though; I guess it was worth it in Dan's eyes.
Now wear your mask, you pathetic plebeian.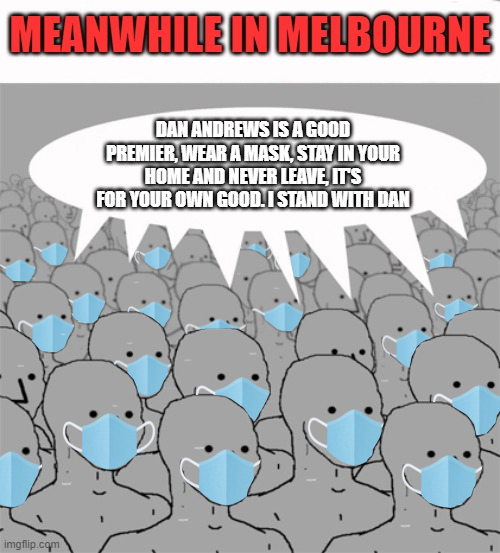 You can follow Matty's Modern Life at RationalRiseTV, Minds, Gab, BitChute, Dtube, MeWe, Telegram, JoshWhoTV, Parler and Canund.