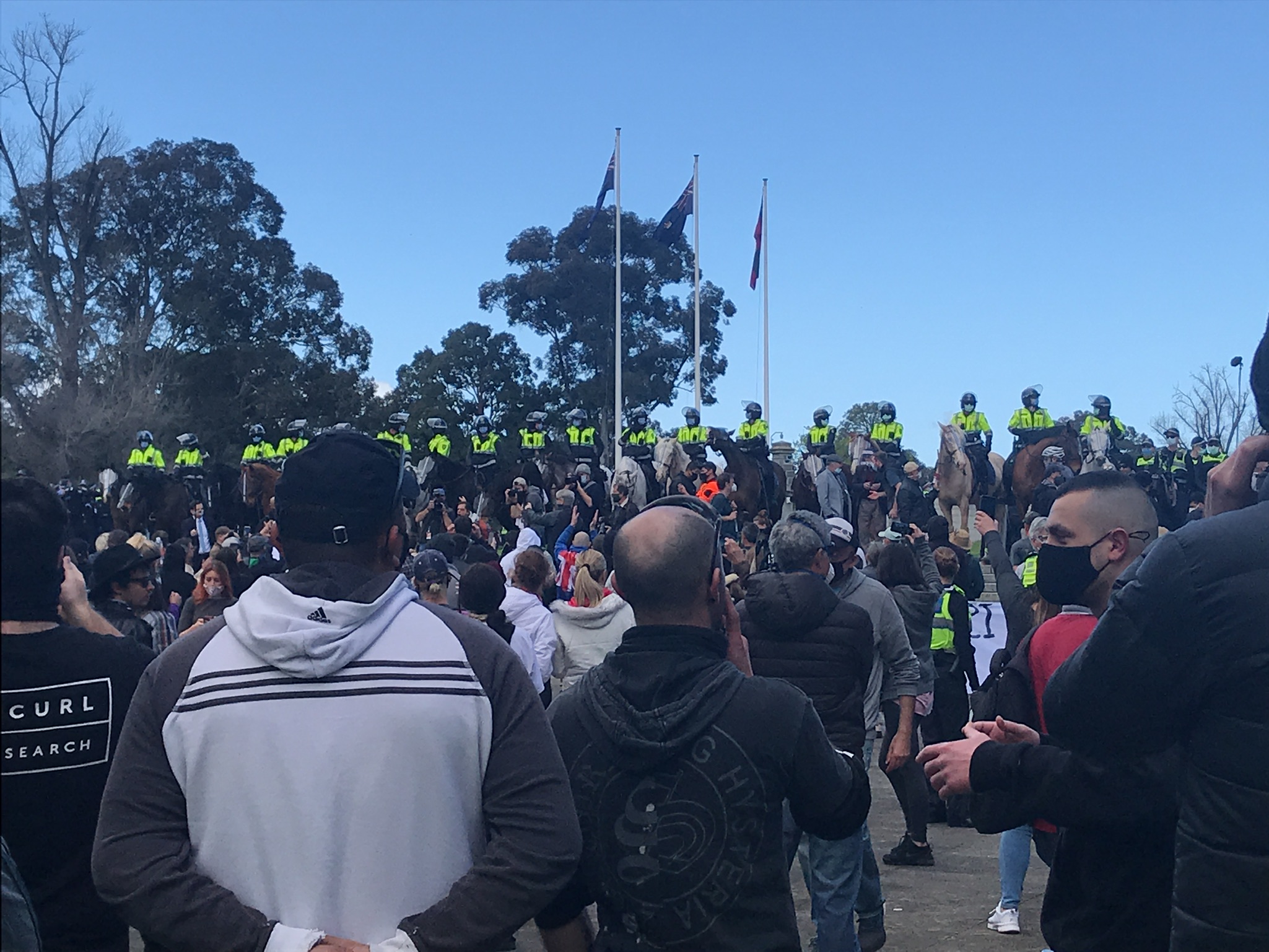 Up to 2,000 people have converged on the Shrine of Remembrance in Melbourne's CBD for a Freedom Day rally to Protest the Daniel Andrews Regime's Lockdown.
Chants of "freedom" and loud insults thrown at Daniel Andrews rang out as people from all over Melbourne defied the state fear campaign.
Conservative National Party candidate Tim Boyanton was at the protest and was extremely angry at the government's overreach.
"It's good to be here as part of freedom day, we need to sack Dan Andrews and take our state back…. It's blatant communism," Mr Boyanton said.
The police moved crowds away from the shrine soon after they arrived, and managed to keep protesters dispersed in various small groups.
One large group of several hundred people marched away from the shrine and towards Albert Park Lake, where riot police later dispersed them.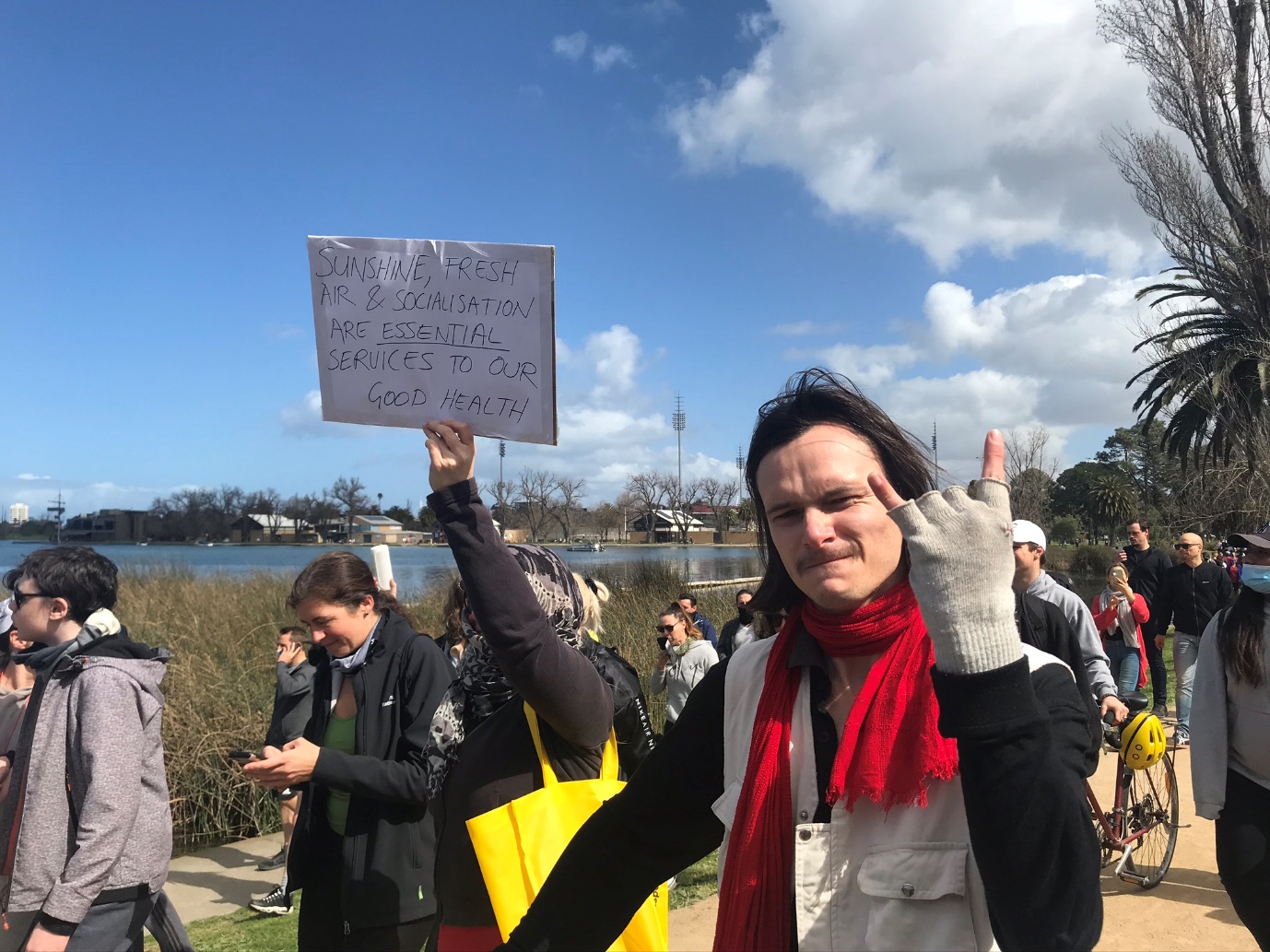 Many more tried to attend but authorities blocked them in order to keep the protest size down.
Police accosted one man who was trying to get to the event, stealing his Australian flag and issuing him with a $200 fine for non-compliance.
"I'm disgusted, absolutely disgusted… it's in the human rights charter, the ability to peacefully protest at all times, my human rights have been taken away from me," he said.
"Before I even got to the protest I was detained… I got attacked by the riot squad, they took my flag off me, my Aussie flag."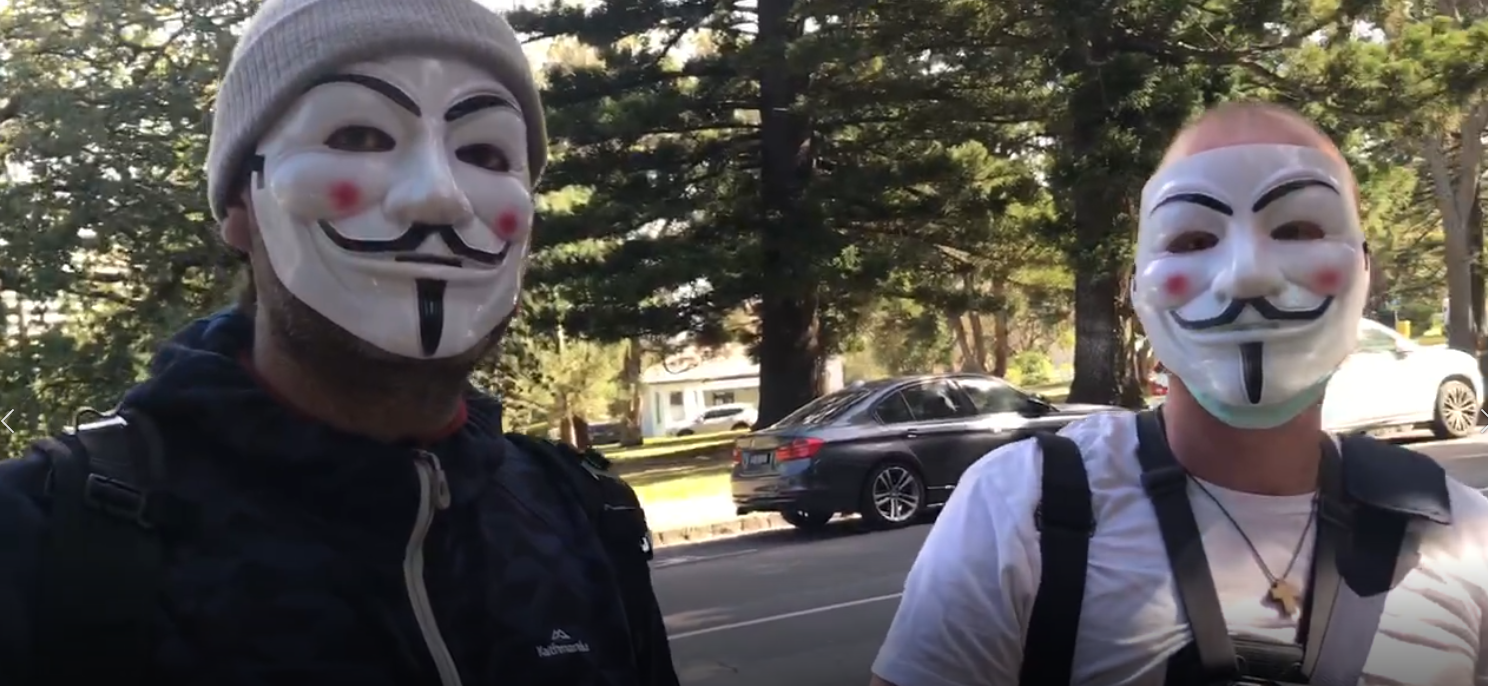 Marty Focker, who police previously arrested for breaking lockdown rules, was shocked at the police presence, implying that it was highly excessive.
"500 fully armed riot squad turned up; I did tell them you look a bit overdressed," Marty said.
His friend who attended the protest with him and was livid at the way the Daniel Andrews regime has treated Victorians.
"F*** Daniel Andrews, jail Daniel Andrews, Daniel Andrews is the biggest dog in Victorian history and I hate him with every ounce of my being, f*** you Daniel Andrews you dog," he said.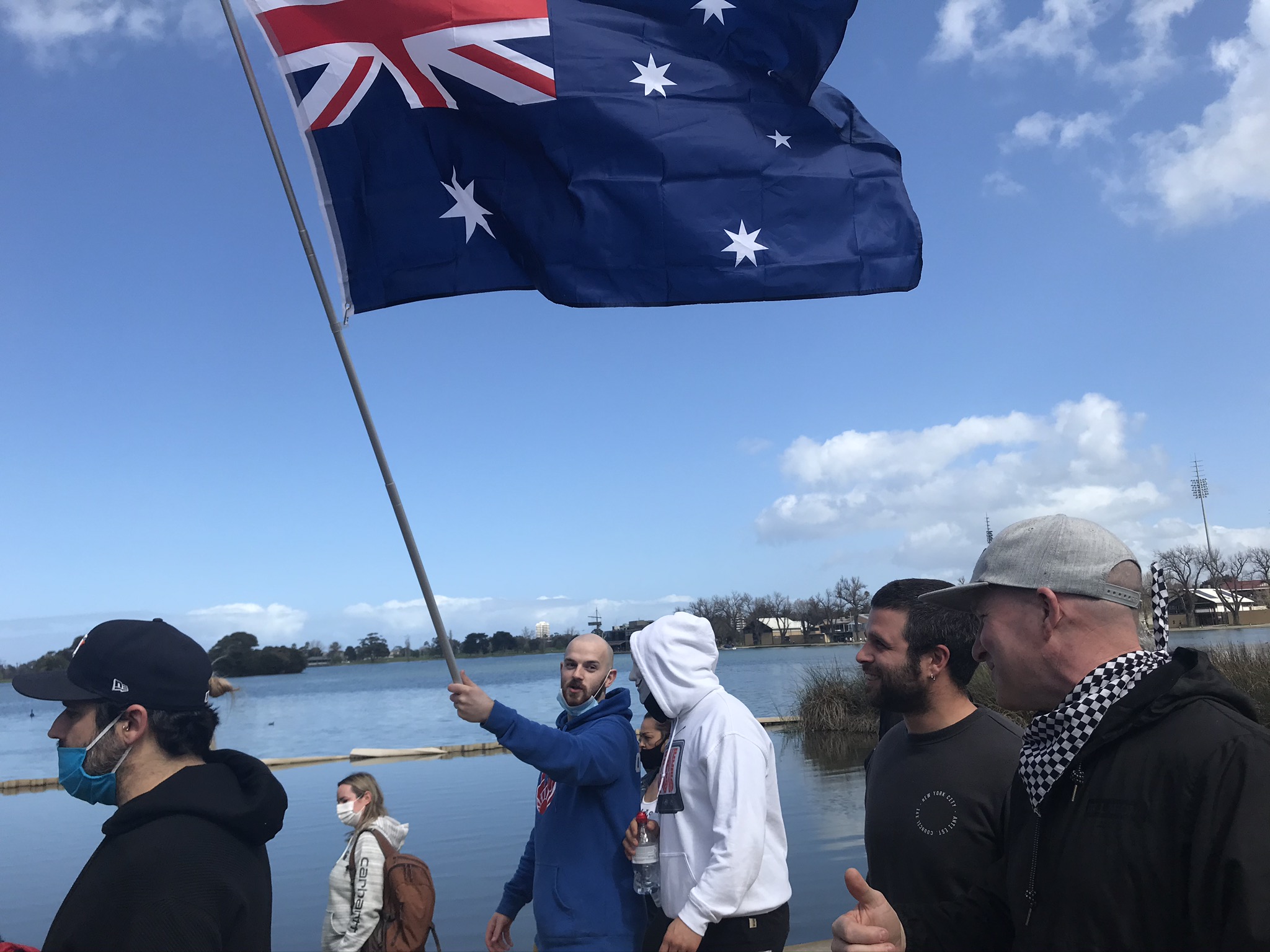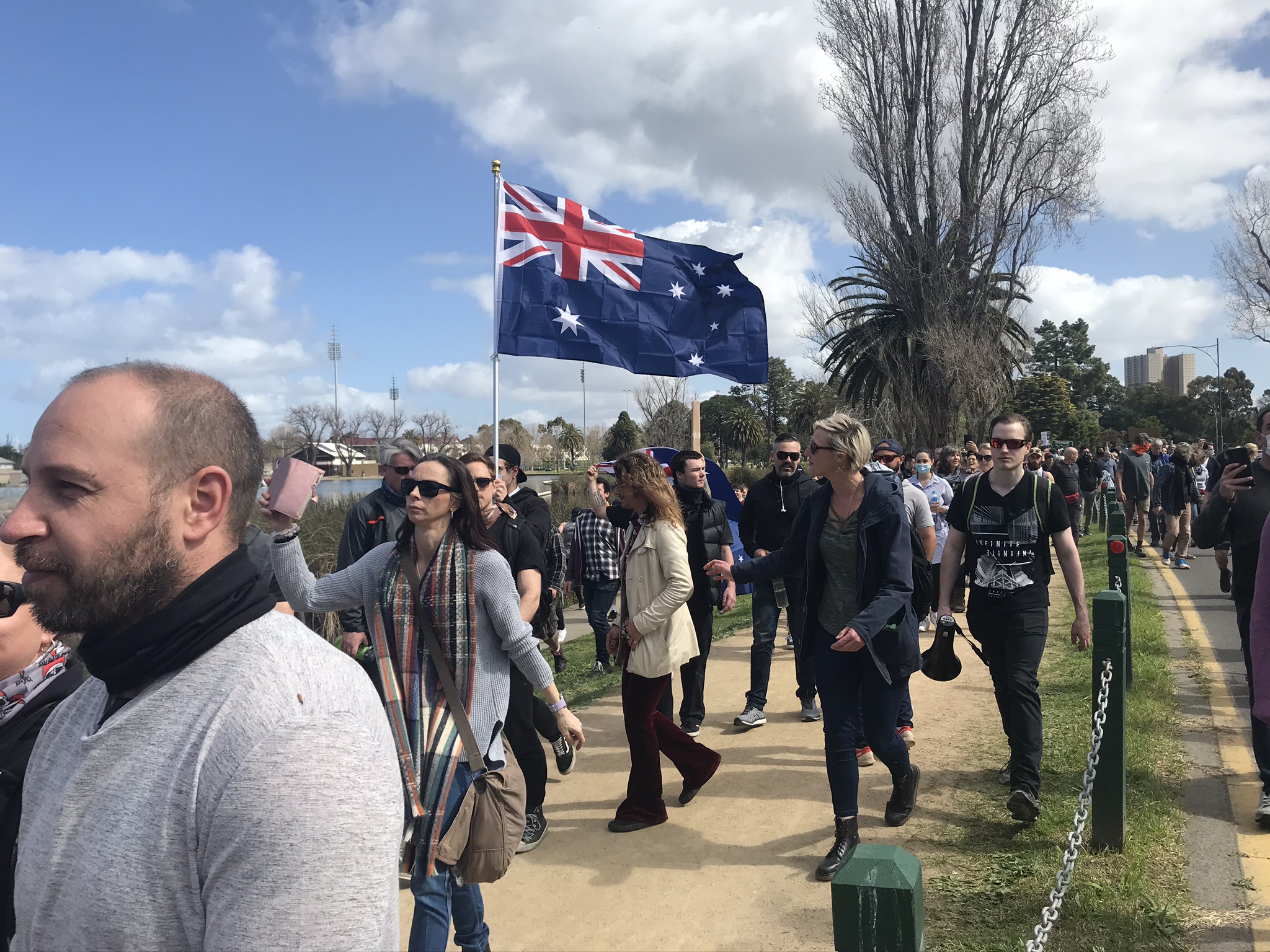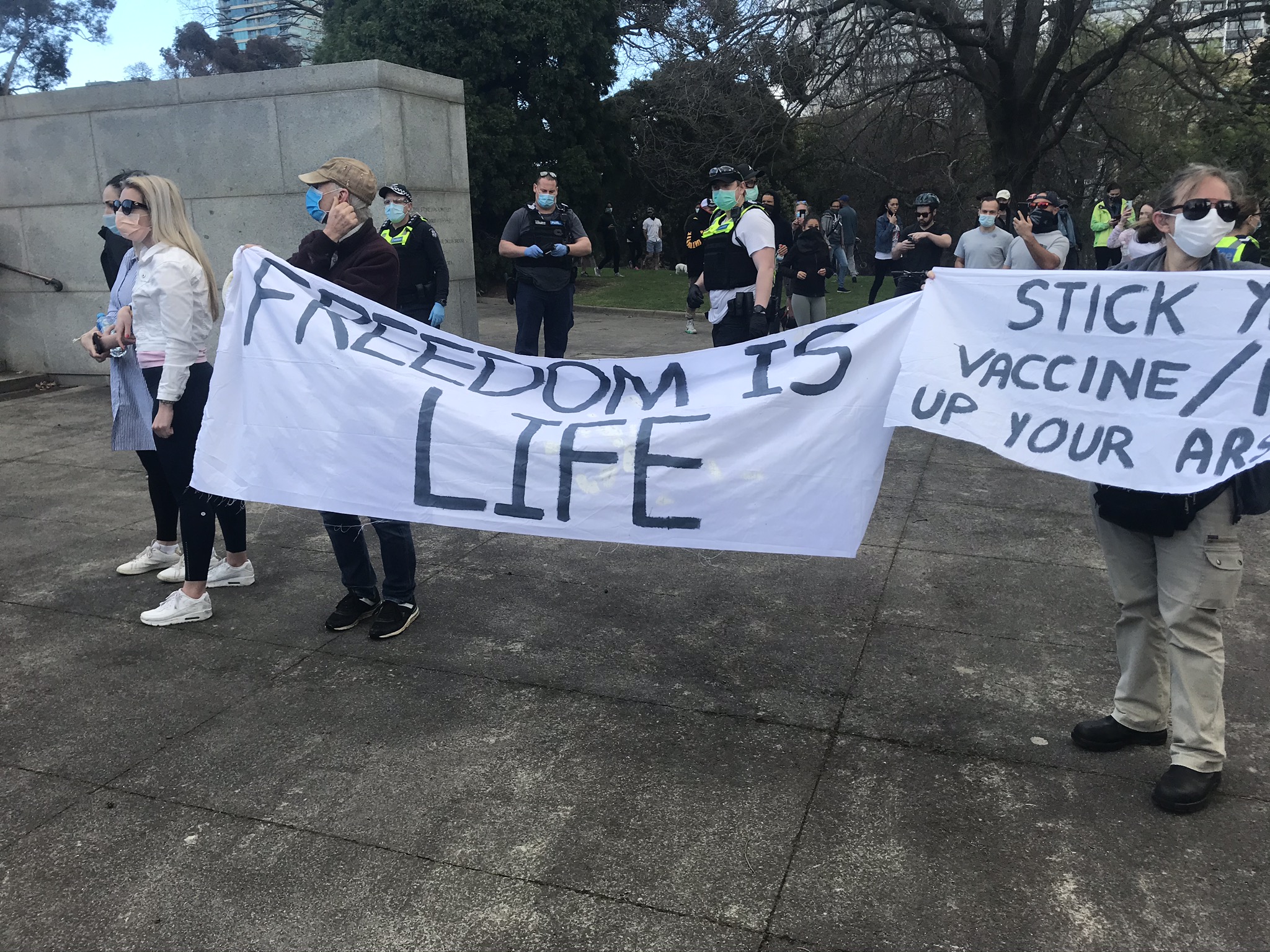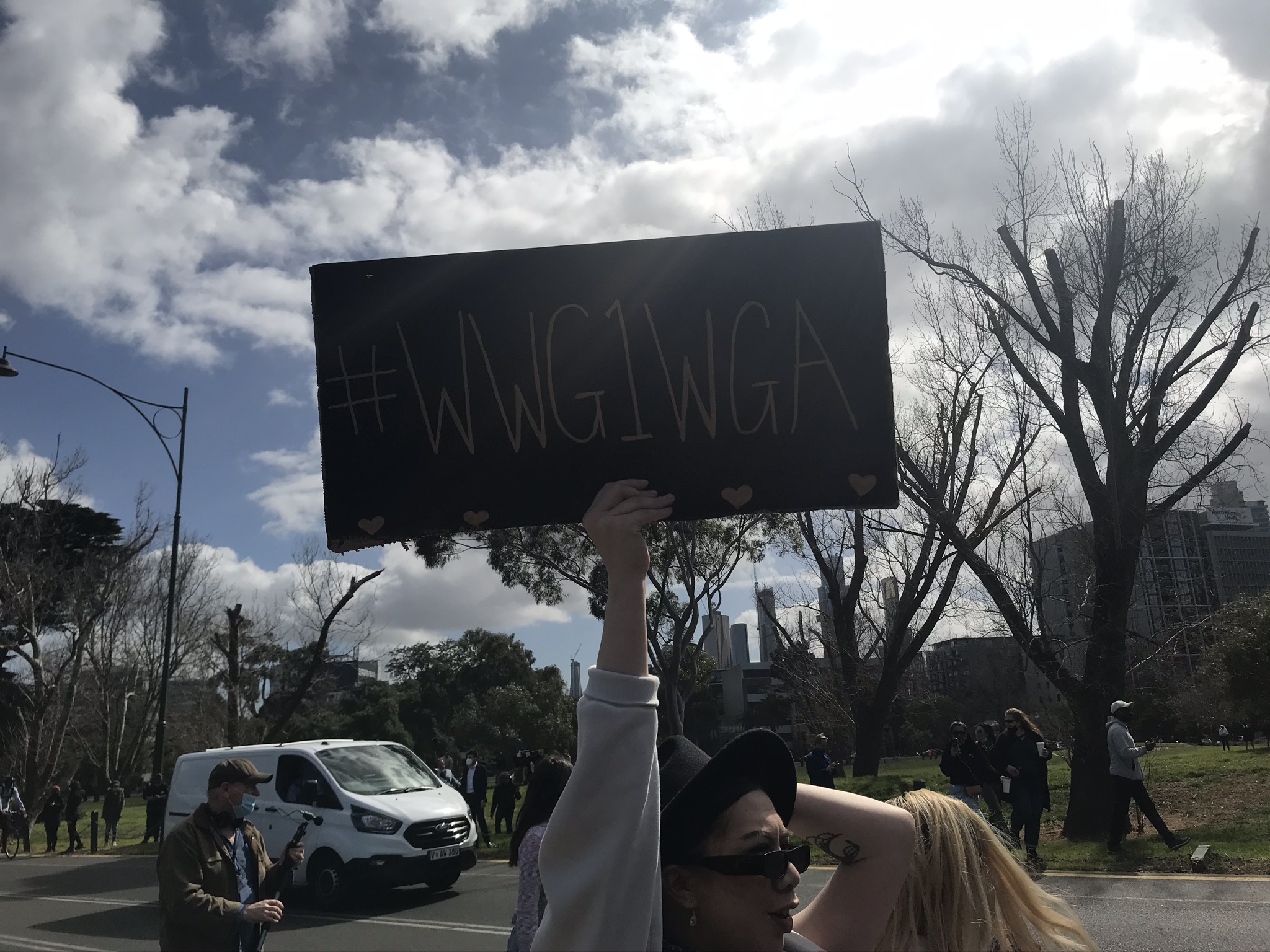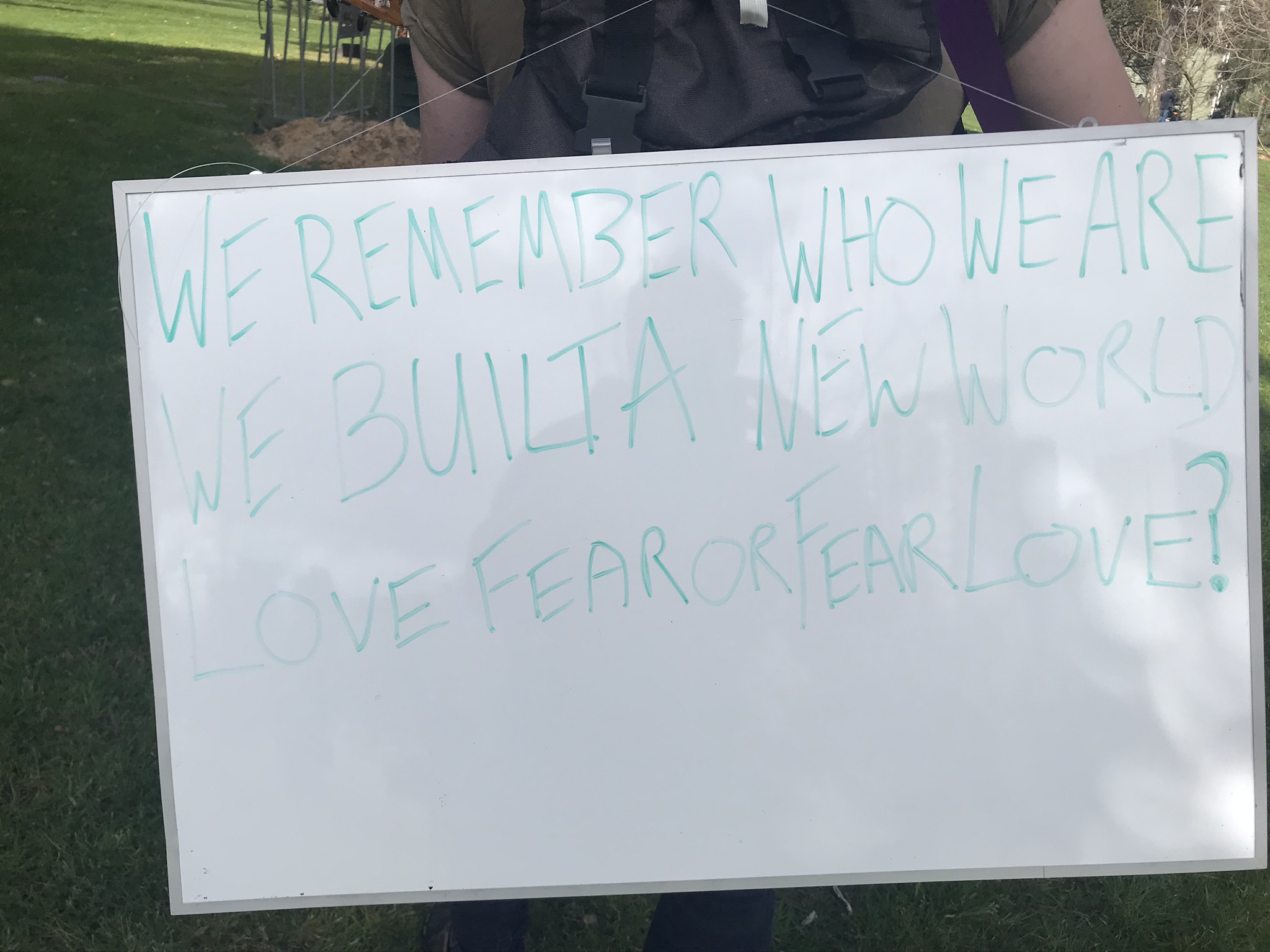 Feelings of patriotism were strong and protesters were mostly in high spirits and understanding that more people didn't turn up.
Given the relentless fearmongering of the state and the media, they realised that many were afraid of Police extortion and brutality.
Drivers beeped and waived in support, some even yelling "freedom" as protesters walked past, showing true solidarity.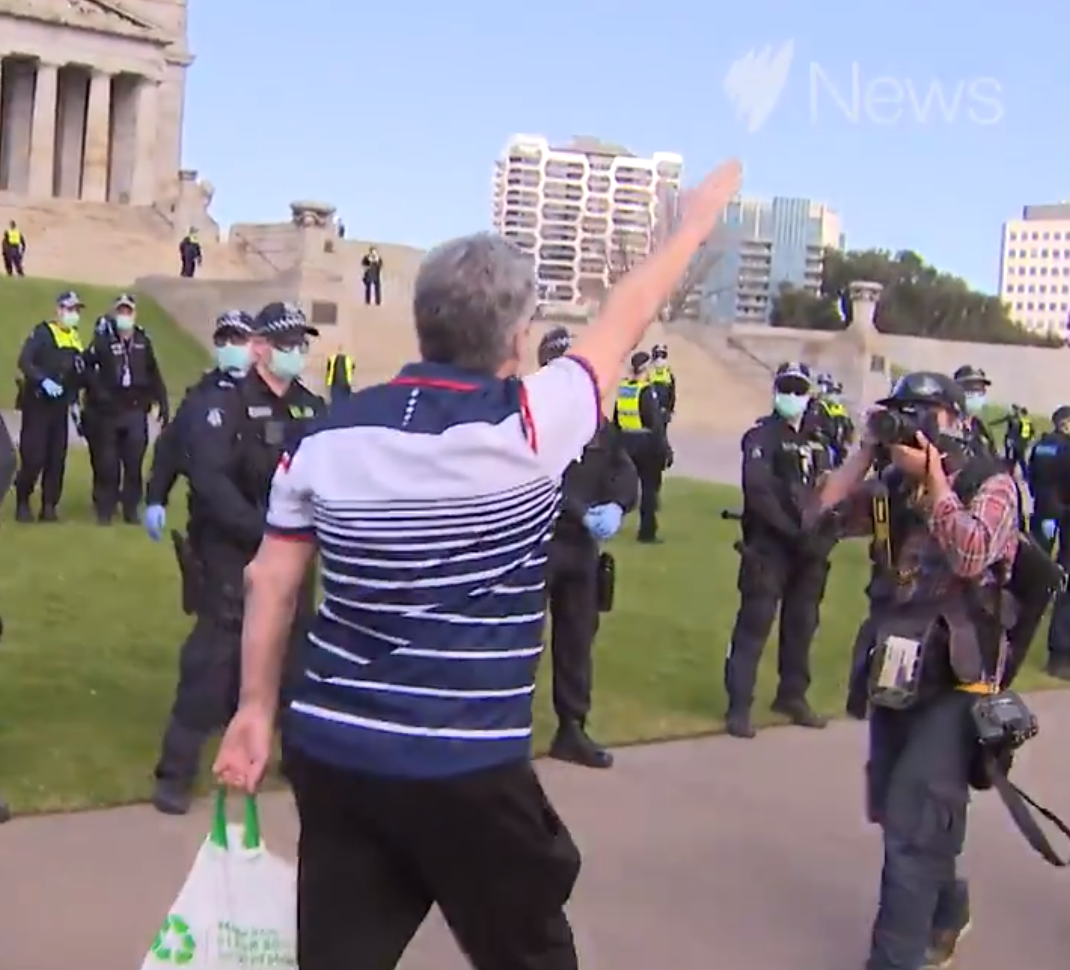 One actor did a roman salute in order to provide the fake news media with a photo-op, but it was an obvious set-up.
Police arrested about 20 people and will likely issue fines that are invalid due to the Charter of Human Rights Act 2006.
Oddly, Victoria police announced on Twitter that only 200 people had attended, and that they had issued 150 infringement notices.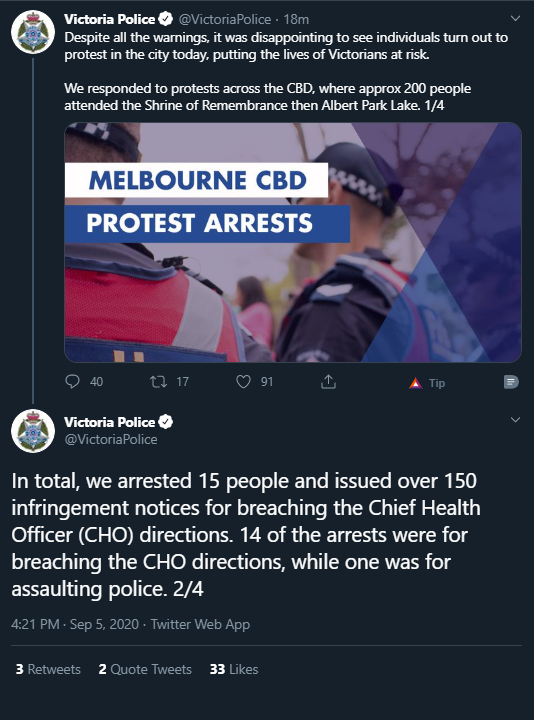 How they were able to fine three quarters of those attending when clearly the vast majority did not receive fines remains a mystery.
Daniel Andrews was reportedly very upset that so many people defied his orders and said things about him that he doesn't like.
Overall, the protest was mostly peaceful, with all violence coming at the hands of the Andrews regime.
Assistant Commissioner Luke Cornelius, often called "Chief Piggum," is yet to comment.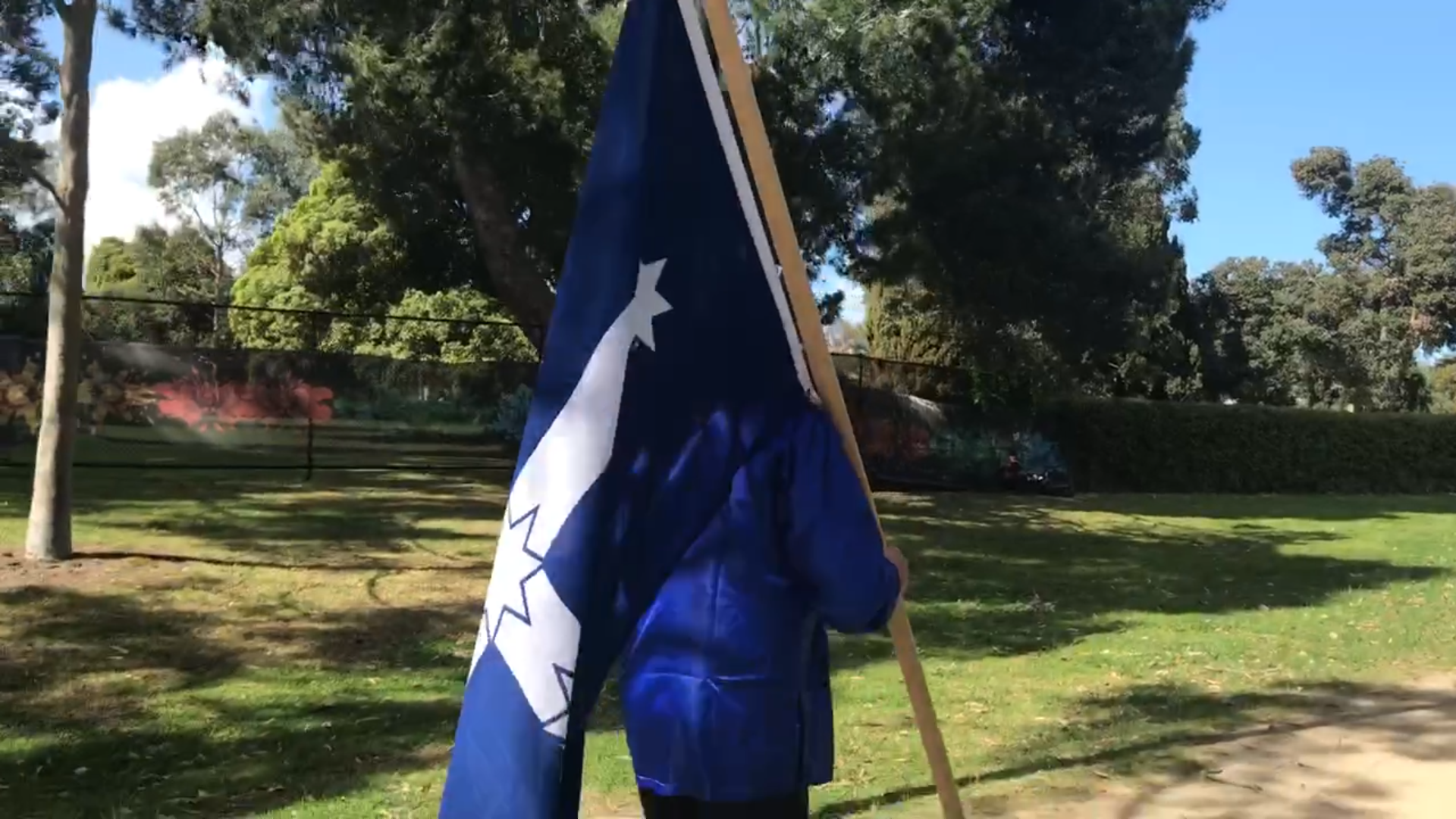 You can follow Matty's Modern Life at RationalRiseTV, Minds, Gab, BitChute, Dtube, MeWe, Telegram, JoshWhoTV, Parler and Canund.