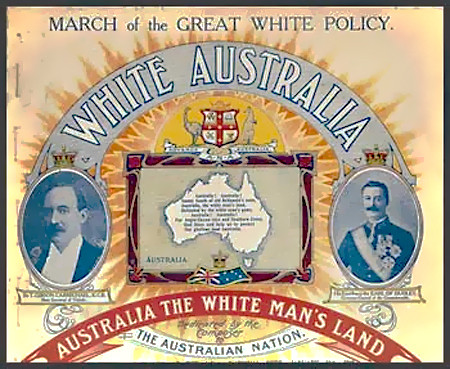 A series of pieces by Brenton Sanderson at Occidental Observer is worth reading and rereading. Adam Piggott has helpfully identified a key passage over at Pushing Rubber Downhill:
Occidental Observer – The war on white Australia
Results from the 2011 Australian Census reveal that, for the first time in that nation's history, the majority of migrants are now arriving from Asia instead of Europe. Indians and Chinese have become the fastest growing sections of the Australian population. Between 2006 and 2011 the number of Australian permanent residents born in India increased by 100 per cent, those born in China increased by 54 per cent, while those born in the Philippines by 42 per cent. These startling figures do not even include those born in Australia to Indian or Chinese parents. The Census also revealed that other non-White immigrant groups are also expanding rapidly, including various African groups. All of this is dismal news for White Australians and, indeed, for White people everywhere. Unfortunately, these figures only mirror what is happening throughout the West, where White people are under demographic and cultural siege from race-replacing levels of Third World immigration and the official embrace of "multiculturalism."
In just a few decades these malignant policies have transformed Western societies to the detriment of their European-derived populations and culture. It is a remarkable fact that this revolution in immigration and social policy throughout the West occurred at around the same time (1962-1973), and that in all countries these changes reflected the attitude of elites rather than the great mass of citizens. Changes in immigration policy and the imposition of multiculturalism were imposed on resentful European populations despite overwhelming popular opposition to non-European immigration. The driving force behind this totally undemocratic shift in policy was the Jewish intellectual movements and ethno-political activism that Kevin MacDonald documented in The Culture of Critique. For those aware of the pivotal role of Jews in driving the demographic and cultural transformation of the United States, the story of the Jewish role in radically reengineering Australian society will have a depressingly familiar ring to it.
It's your XYZ.