Remember this?

This?

And this?

Victorians are starting to understand that it wasn't satire.
From the Herald Sun:
There are fears people are travelling from coronavirus hotspots to their holiday houses in regional Victoria to avoid lockdown.
Locals in Phillip Island and surrounding areas have noticed a massive influx of people over the past 48 hours, likening it to the Christmas period.
Kurt Caddy from Grantville, just outside Phillip Island, said there was a significant number of people making their way through Grantville to their holiday houses.
"It was a ridiculous amount, traffic was banked right back to the lights here in Grantville as they made their way down the coast," he said.
"It's like the Christmas rush."
From 3AW:
Melburnians are reportedly leaving the city en masse before lockdown restrictions come into force at 11.59pm.
Under the lockdown restrictions, those who are on holiday before the restrictions begin may remain outside of the lockdown zone.
Mark told 3AW's Heidi Murphy, filling in for Tom Elliott, that traffic was bumper-to-bumper on EastLink, heading towards the Mornington Peninsula.
"I've never seen it this busy," he said.
Mornington Peninsula resident, Claire, said her area had already been overrun by visitors.
People in Melbourne are trying to get out of Melbourne. People in Victoria are trying to get out of Victoria. And the rest of Australia is treating Victoria like poison.  There were fears Victorians would even try the old pack 'em in the back of a truck trick.
From the ABC:
Queensland police enforcing new COVID-19 travel bans fear Victorian travellers will be smuggled into the state in the back of trucks to avoid detection.
With new rules in force from Friday, anyone entering Queensland from Victoria will be forced into hotel quarantine for 14 days at their own cost of about $3,000.
Premier Annastacia Palaszczuk said she had received an operational briefing from police concerned about people-smuggling in the back of trucks and cars crossing the border.
"Yes, they do have some concerns that that practice could be in place," she said.
"So what we say to everyone out there is, if you are thinking about doing it, don't do it."
This is third world tier. The XYZ has obtained exclusive footage from the NSW-Queensland border:
Why is anybody surprised? Melbourne is the most left wing city in the most left wing state in the country, and our General Secretary Dick Ears Dan and his government are as corrupt as they come.
Melbourne has the most "diversity" in the country, and our Marxist government is proud of this. Said diversity is simultaneously told that diversity is our strength, that diversity is what gives Melbourne its character, yet diversity is also victimised by white supremacy because white supremacy hates diversity.
Faced with what we were told is a global pandemic, Victoria's government allowed diversity to flout the lockdown rules, and even gave a wink and a nudge in allowing diversity to gather in large numbers to protest against its fictional victimisation.
Corrupt, Marxist government plus diversity equals second spike.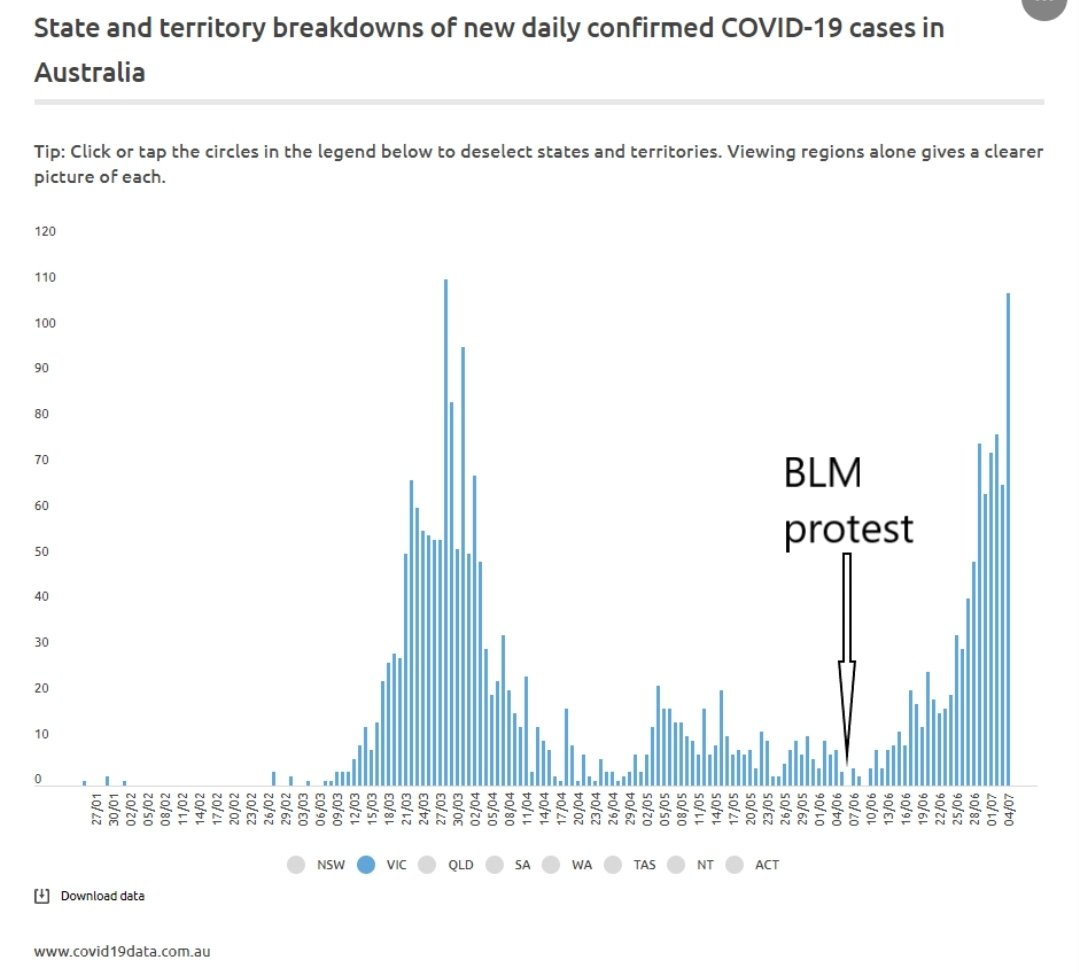 Which equals second lockdown.
Victorians are staring to notice this pattern. Victorians are starting to recognise that diversity is incapable of independently following lockdown restrictions; that Victoria's government is incapable of forcing diversity to follow lockdown restrictions; and that because Victoria's government actually encourages diversity to identify with a victim mentality which the Black Lives Matter terrorist network feeds off, there will always be more protests and random mass gatherings which render lockdown rules pointless.
Victoria faces perennial lockdowns due to this combination of corruption, Marxism and diversity. This is simply not sustainable. Marxist systems always collapse because Marxism was designed by its creator to destroy all human life. We are witnessing the first stage of this Marxist collapse in Victoria. Smart Victorians have recognised this, either consciously or unconsciously, and are realising they have to get out of this Marxist shithole while they still can.