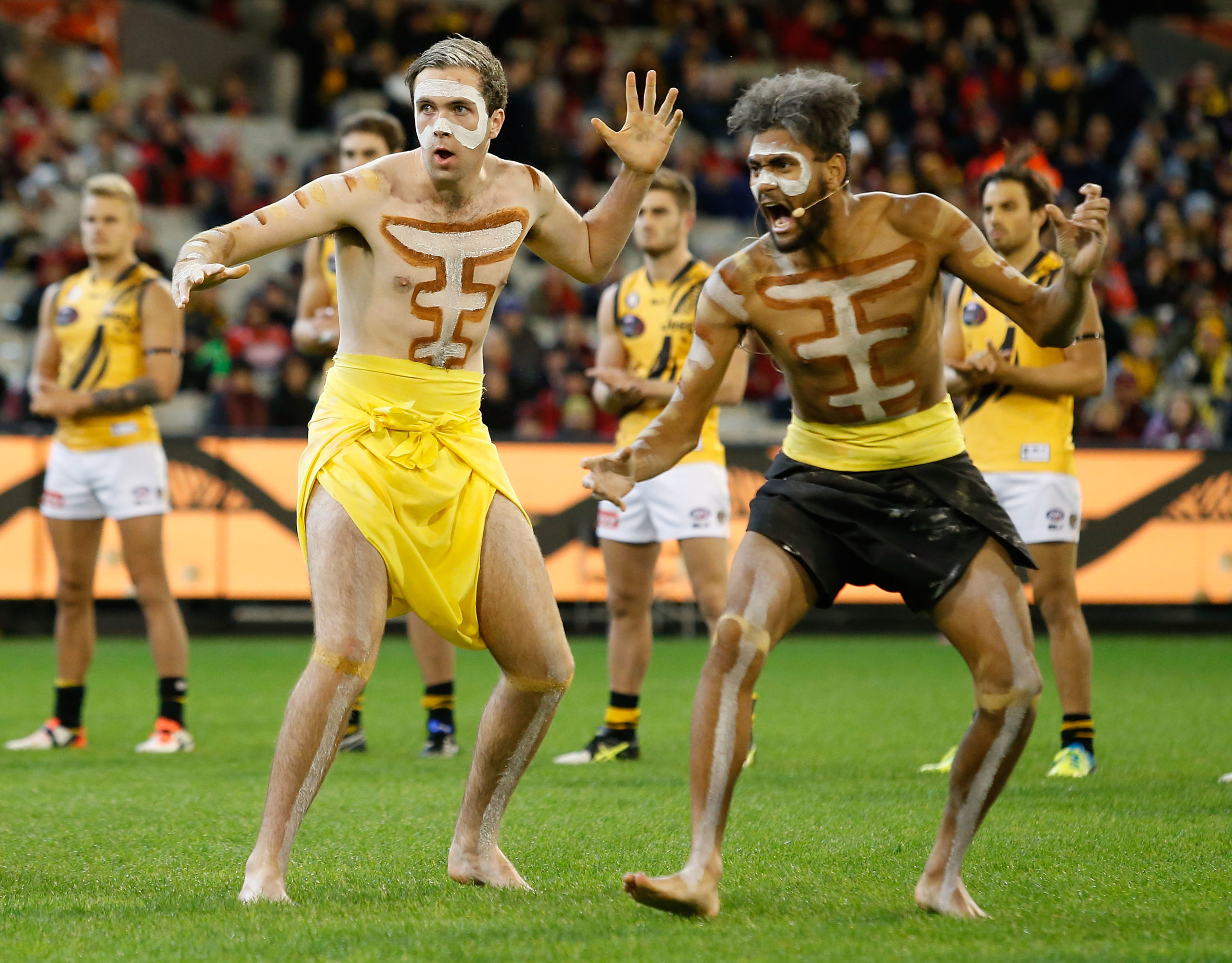 Good news for footy fans, crowds will be allowed back in to stadiums around the country after a stroke of genius from AFL administrators that will bypass Chinese Diversity Flu lockdown laws.
Building on the precedent set by this weekend's so-called "Black Lives Matter" rallies which were attended by tens of thousands of people Australia wide, all AFL matches have been reclassified as BLM rallies. In one fell swoop the AFL has effectively blacked state authorities from intervening, given there is no moral justification for protesting against racism, because racism is the worst thing ever.
The AFL spoke exclusively to The XYZ:
"We're delighted to have found a way to get money again, and I guess it is good for football and the fans as well. All we had to do was make some slight changes to the format and fill in a bit of paperwork, given that most AFL matches these days resemble a BLM rally anyway."
As of next weekend, the following procedures have been announced:
Every match now follows a Dreamtime At The G format, with speeches and performances by aboriginals.
The Australian National Anthem is officially banned.
All football fans must kneel in silence for 8 minutes and 46 seconds, in memory of George Floyd, before the first bounce of every match.
6 minutes silence to commemorate the holocaust at three quarter time.
As with already established policy, any far right banners or booing of aboriginal players is banned, and anyone caught breaching these rules will be publicly disembowelled.
In response, Black Lives Matter has stated that the AFL's reforms do not go far enough:
"We will not be satisfied until every white person kills themselves."
It is understood that sporting codes across the world are following the AFL's lead as a way to move forward after the pandemic. According to The AFL:
"This demonstrates how the AFL is a world leader in diversity and inclusion in sport, as we are proactively driving innovation to make the world a safer place for all people of colour."
Asked what the 6 minutes of silence to commemorate the holocaust had to do with Black Lives Matter, the AFL replied:
It's your XYZ.