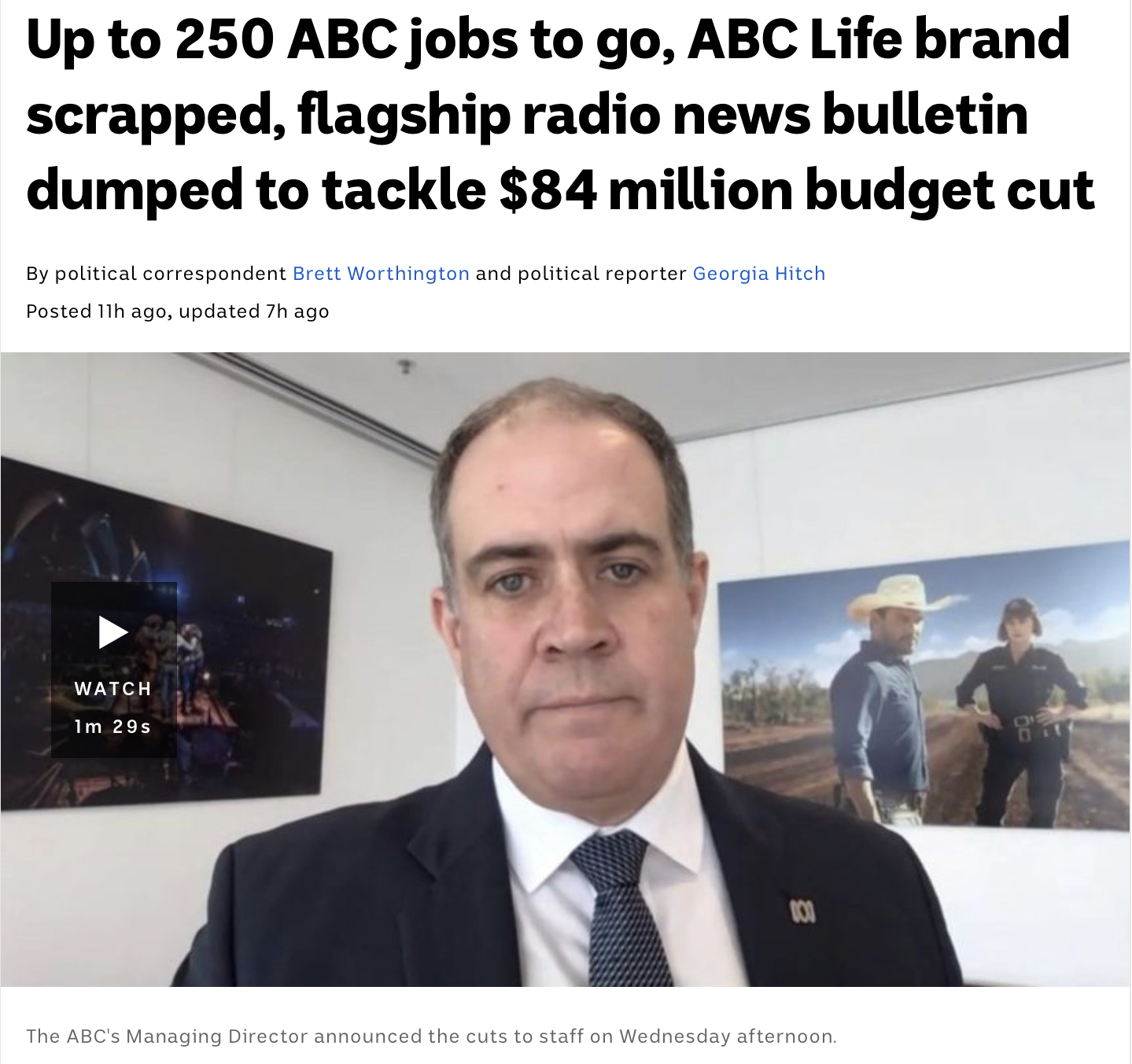 How good is this.
From the ABC:
The ABC will axe up to 250 jobs and cut programming as it deals with budget cuts of $84 million.
Managing director David Anderson said a flagship radio news bulletin would go, the ABC Life lifestyle portal would be rebranded, and programs would be reviewed as part of a major overhaul of the national broadcaster.
There will also be cuts to travel and to spending on television productions, as the organisation moves to become more relevant to more Australians and better reflect community diversity, he said.
Mr Anderson said the redundancies and savings would affect every division across the ABC.
"We anticipate we may farewell as many as 250 colleagues through this process," he told staff in a briefing.
This really requires very little editorialising. We'll leave the honours to David Hilton.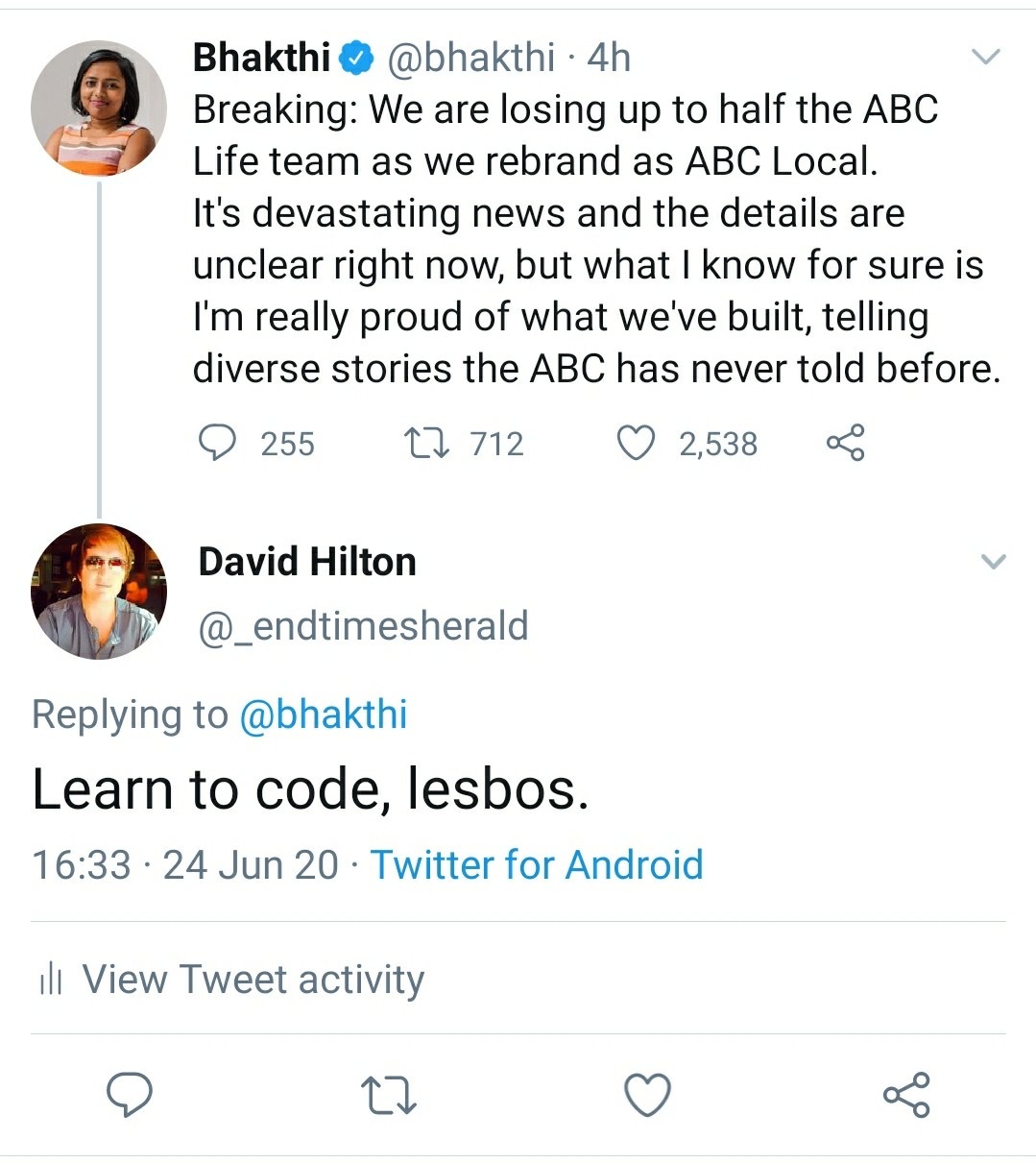 It's your XYZ.