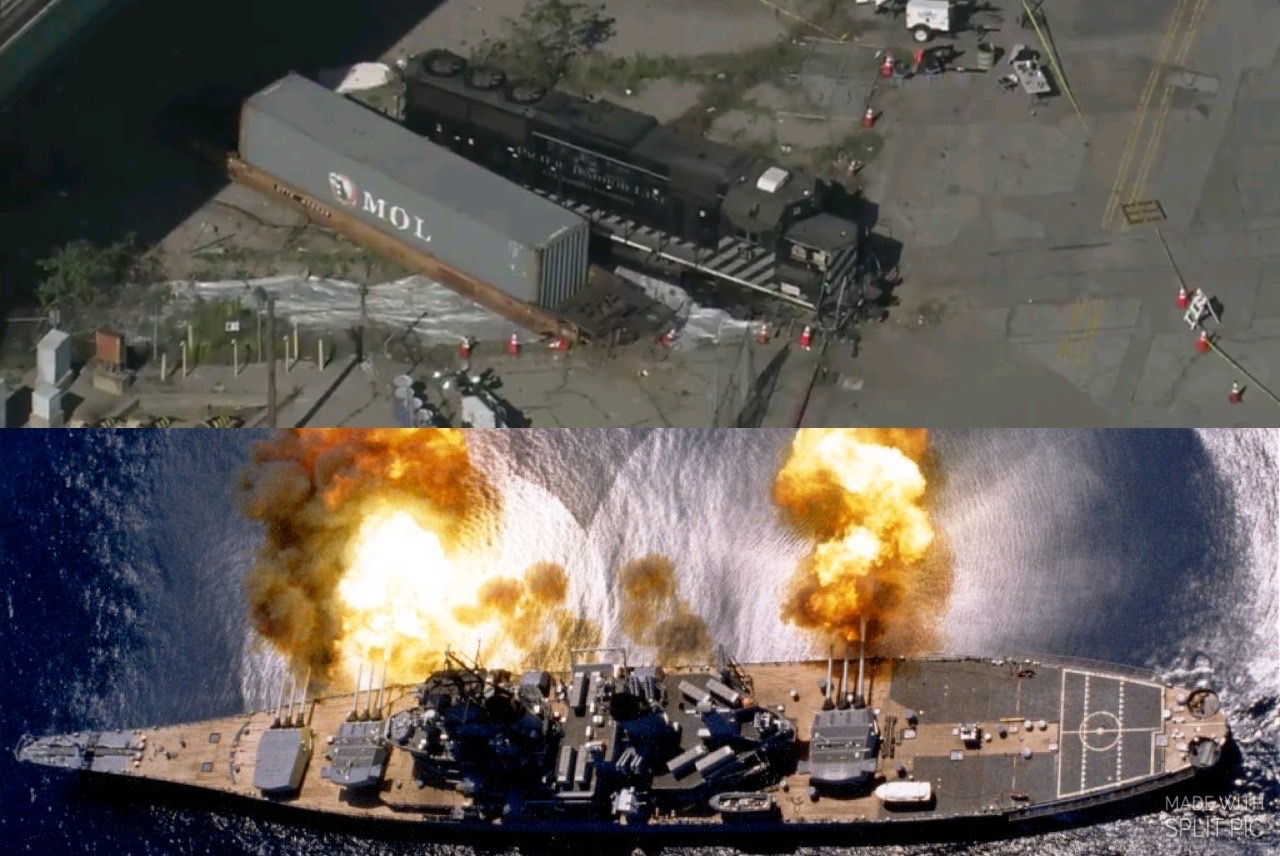 Ok, I lied about the battleship bit. It was USNS Mercy, a US Navy medical vessel sent to Los Angeles to back up hospitals dealing with the Diversity Flu outbreak. It has been a few days since my last great headline, and I didn't want to add to the growing list of alarmist, hysterical headlines about how the Kung Flu is going to kill hundreds of millions of people. But the guy bit, the freight train bit, and the attempted ramming bit are all true.
From RT:
An engineer in Los Angeles was charged after attempting to ram a train at full speed into a Navy hospital ship sent to assist with the Covid-19 pandemic, in a bizarre effort to "wake up" Americans to a vague government conspiracy.
San Pedro resident Eduardo Moreno was charged with one count of train wrecking on Wednesday after admitting to authorities that he deliberately derailed a locomotive in an attempt to crash it into the USNS Mercy, a Navy medical vessel docked near LA to take pressure off the city's crowded hospitals amid the coronavirus outbreak.
The train smashed through several steel and concrete barriers but failed to collide with the ship, being stopped by a chain link fence, according to a highway patrol officer who witnessed the attempted ramming.
The XYZ has obtained exclusive footage of the attempted ramming:
Every time I do that gag, it gets funnier. Here it is:
#BREAKING: Train engineer arrested on terrorism charges after allegedly running a locomotive off the tracks in an attempt to hit USNS Mercy. The Mercy is docked in the Port of LA to ease crowding at local hospitals during the #COVIDー19 pandemic. @Stu_Mundel reports from #Sky9 pic.twitter.com/IYnDUuQDat

— Mike Rogers (@MikeRogersTV) April 1, 2020
I guess I was hoping he'd get a little closer. Not quite James Bond tier, but hijacking a train to sink a ship is pretty epic, even if Eduardo Moreno is a fake American.
How funny is the line from the female news host:
"Wow, boy he is gonna be in a lot of trouble."
She still has no idea her whole world is going to fall apart.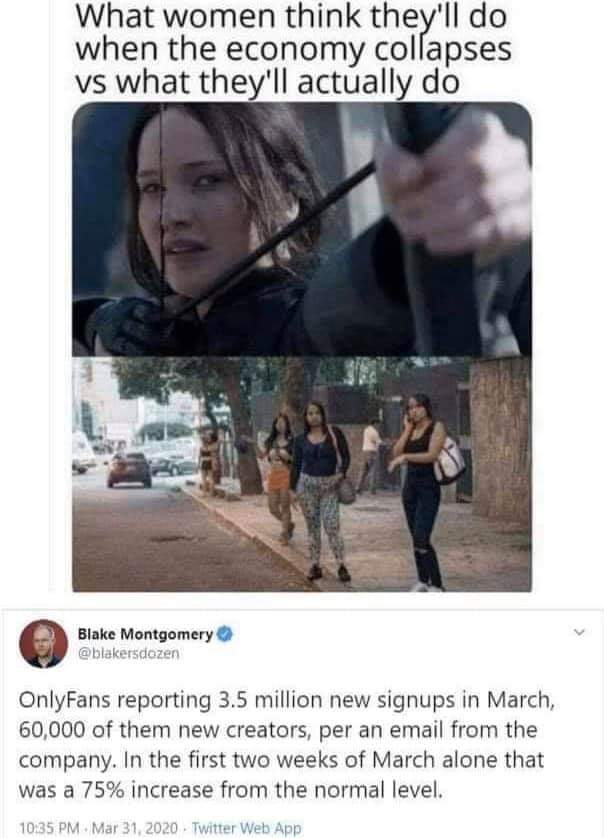 This is what the Bog Roll Boogaloo looks like. It's only just getting warmed up.
Australia's Chief Medical Officer pointed out today that the only official figures he trusts are the Australian figures because we test so widely, and that the real number of China Coronavirus infections is likely 5-10 times higher than the one million currently reported.
From the Jakarta Post:
As many as 10 million people globally may have been infected by the new coronavirus, Australia's chief medical officer said on Friday, with the under-reporting due to a lack of testing in some countries for the highly contagious respiratory disease.
A Reuters tally of official data on Friday pegged the number of COVID-19 cases caused by the virus at 1 million, but Australia's chief medical officer said the true size of the global outbreak may be up to 10 times higher.
"Worldwide we have passed 1 million infections. But we believe the true number is five or 10 times as much," Brendan Murphy told reporters.
Murphy said the mortality rates vary so much around the world that he believes many infections are going undetected…
Without criticizing China or any other countries, Murphy said he did not trust any data beyond Australia's.
"The only numbers I have total faith in are the Australian numbers, frankly."
While we're on the subject of Indonesia:
From the ABC, March 22:
Infectious diseases modelling from the Centre for Mathematical Modelling of Infectious Diseases (CMMID) in London already suggests the true number of positive cases in Indonesia is in the tens of thousands and could be as high as 250,000 — depending on the rate of transmission.
The vast majority appear to have gone undetected.
Even a conservative estimate, according to the modelling, indicates there could already be 70,000 cases of coronavirus in the country.
And the Australian, today:
Italy has underestimated its coronavirus death toll by a third, or more than 6000 people, a researcher has claimed as systems across Europe used to measure fatalities come under scrutiny.
"For every two sufferers in Italy there is another one you can't see," Matteo Villa, of the Italian Institute for Political Studies, said.
According to official figures there have been more than 13,000 fatalities in Italy, but thousands who die of the virus at home or in care homes are not counted because they are not being tested, Mr Villa said.
They are, however, showing up in overall death records for last month, which have risen on previous years. Mr Villa said that the difference was "mostly attributable to the virus", adding: "Some of the increase will be people who die of other illnesses because they cannot find a hospital bed due to the crisis, but that will be partly offset by the decline in road fatalities due to Italy's lockdown."
Records released by town halls in Bergamo, at the heart of the outbreak, reveal that the number of uncounted virus deaths may be even higher than Mr Villa's estimate. The northern province, which has a population of 1.1 million, officially registered 2060 virus deaths last month yet total deaths rose by 4500, more than double that.
This would equate to a mortality rate of 18 per cent for sufferers, far higher than the 9 per cent seen in the UK. The explanation may be that Italy's count of more than 110,000 cases is also short of the mark, with estimates of the real number ranging from 400,000 to six million.
And then, of course, we keep looking at the stats for China.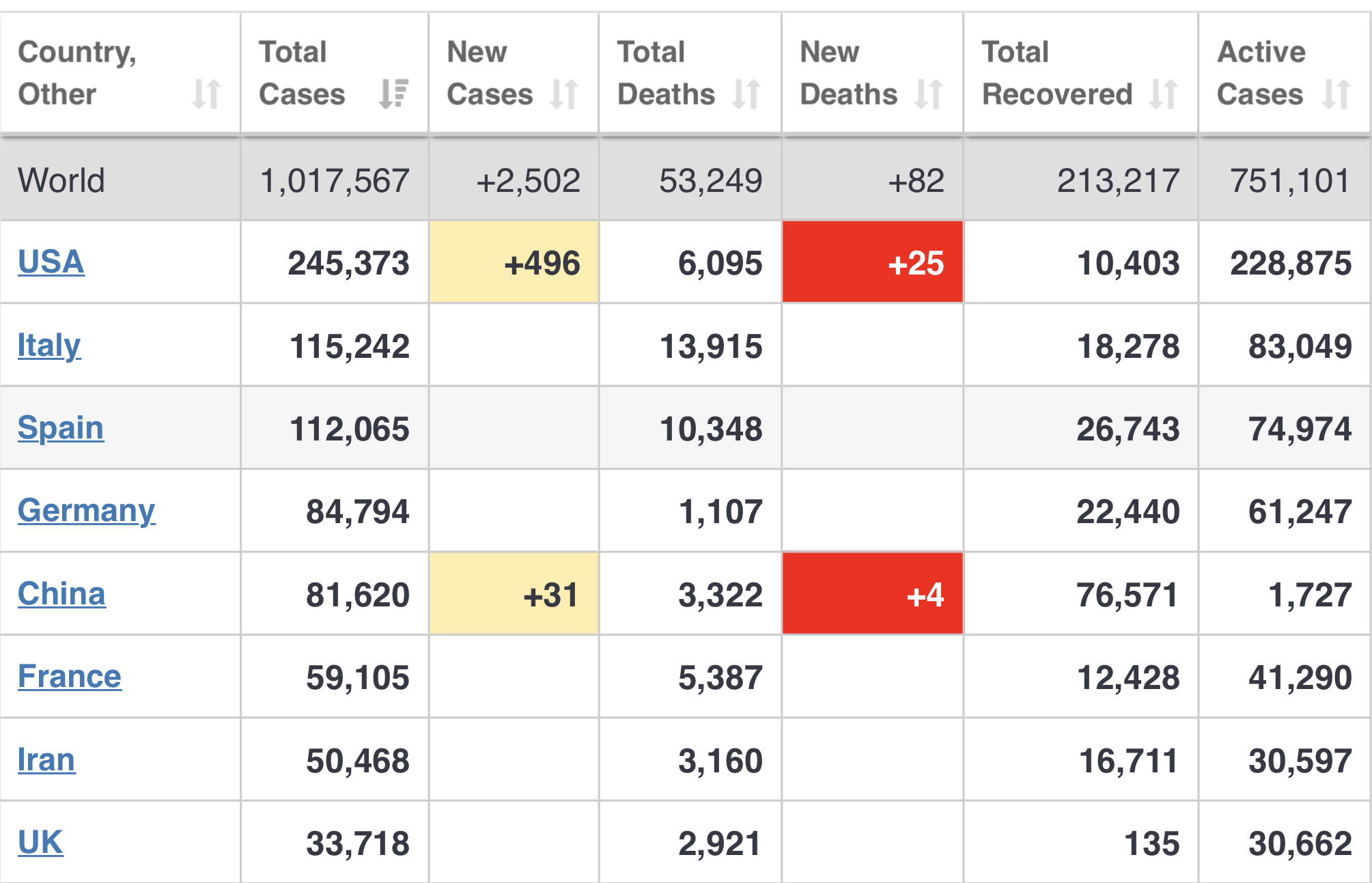 Here at The XYZ we have warned repeatedly that the entire world economy rests on fake wealth, our national economies rest on immigration and property Ponzi schemes, and the globalist world order is unsustainable. It is a house of cards and one whiff of breeze will bring it all down.
The coronavirus and the response to it by governments is a whirlwind. The virus will kill hundreds of millions and the wars it leads to will kill billions.