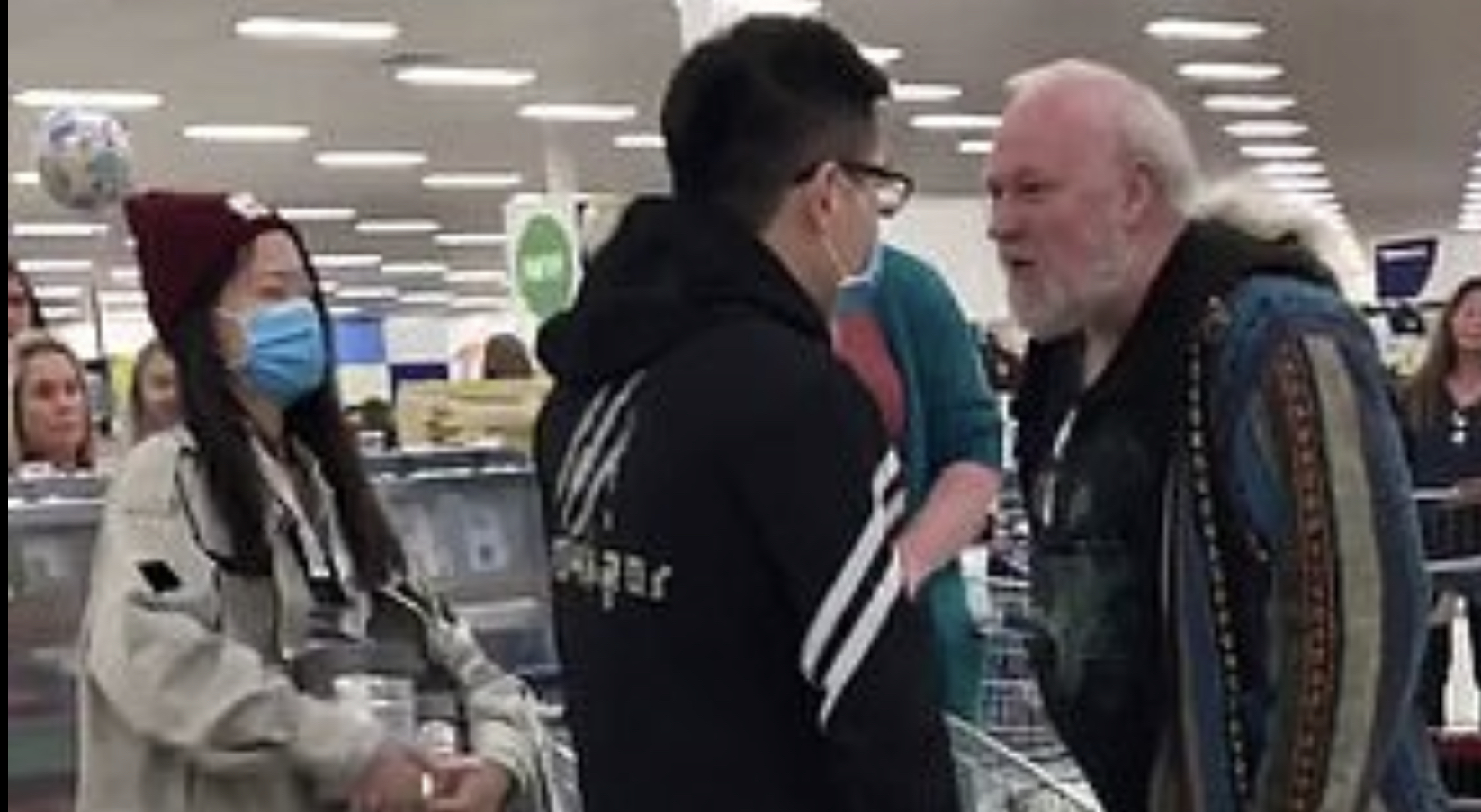 A new video has emerged on social media of Chinese people being confronted by Australians in an Australian supermarket.
Australians have clearly had enough.
Shoppers confront this pair in Big W after they were seen lining up multiple times at the checkout with baby formula tins.
Big W staff step in, confiscates the tins and kicks them out of the store. pic.twitter.com/ut8qUW16N4

— Keira Savage (@KeiraSavage00) April 11, 2020
A Chinese male and a Chinese female can be seen putting two tins each of baby formula into a trolley. This may or may not be what is allowed per shopper per shop. It is claimed that the pair had been witnessed going back multiple times to buy baby formula.
When confronted by an Australian man, the Chinese man becomes aggressive. One Australian man and multiple Australian women intervene to stop the confrontation before a female security guard orders the Chinese pair out of the store, without the baby formula.
Somebody yells "scum" as the pair are led away.
We can assume the confrontation occurred since the outbreak of the Chinese Coronavirus pandemic, given the Chinese pair are wearing face masks, although it was not unusual to see Asians wearing face masks before the outbreak. Someone is also filmed wearing blue plastic gloves at the outset of the recording.
Multiple videos of Chinese people, sometimes in organised gangs, stripping supermarket shelves of baby formula have surfaced in recent years:
As The XYZ, and eventually the Fake News Media, have reported, Chinese companies utilised their workforce in Australia to buy medical supplies to be sent to China in January 2020 when the Chinese Coronavirus was taking hold in Wuhan.
The takeaway from this latest video is that women clearly feel more licence to engage in confrontations than men, given the social conditioning directed at males. The actions of the tall Australian male, who stepped in between the quarrelling pair but made only very light physical contact with the Chinese man, is indicative of this.
However, the video is more evidence of a growing anger amongst Australians that our tolerance of people of other races has been taken for granted. Australians are seen as polite, nice, accommodating, or in other words, weak. Thus foreigners are empowered to take advantage of our generosity.
The Chinese Coronavirus pandemic has raised awareness amongst Australians that our open borders have exposed us to the health emergency, and the lockdown and likely depression it will cause has increased our sensitivity to behaviour which is not perceived to be reciprocal.
It is likely that the media and politicians will continue to label Australians' increased assertiveness as so-called "racism", but Aussies have simply stopped caring. Australian political parties will need to change their tack if they are to remain relevant, or new political parties representing the genuine interests of the Australian people will take their place.