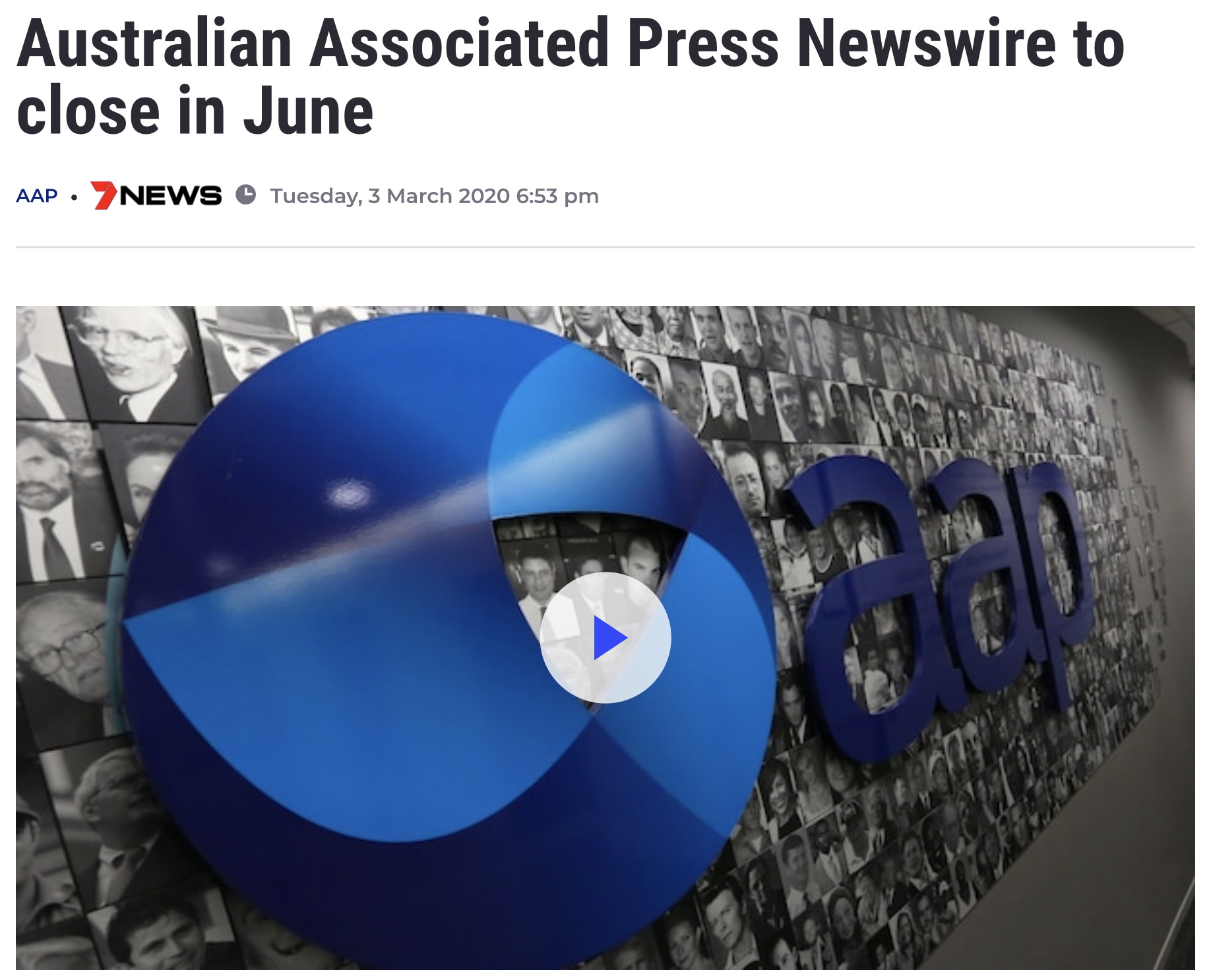 Learn to code.
From 7news:
Australia's AAP Newswire will close after 85 years of supplying content to national and global newspapers, broadcast outlets and digital editions.
The business was no longer viable in the face of increasing free online content, CEO Bruce Davidson said on Tuesday when confirming job losses and the cessation of output at the end of June.
I personally am delighted. One of the reasons I have written articles in my spare time for 5 years is that I wanted to destroy the business model of mainstream media outlets and push professional journalists out of their jobs.
I am not even joking.
Professional journalists openly advocate for the globalist policy of importing millions of foreigners into European homelands. In the short term this mass immigration drives down wages and puts native Aussies out of work. This policy has changed everything about our lives and has destroyed many of the things we loved, and if it is not reversed it will lead to our replacement.
Understanding this, nationalist activists across the West have swamped the journalism market with cheap labour, ie free labour, rendering traditional media unsustainable. People can now get news which they used to have to pay for, for free. This has led to drastic staff cuts at best and the closure of one newspaper after another.  Notice that nobody is arguing that this influx of new people into the media landscape is expanding the market for news and creating new opportunities for journalists who are open to new ideas and aren't afraid of getting out of their comfort zones.
See how you like it, hacks.
AAP chairman Campbell Reid described the newswire as Australian "journalism's first responder".
"It is a great loss that professional and researched information provided by AAP is being substituted with the un-researched and often inaccurate information that masquerades as real news on the digital platforms," added Mr Reid, who is also a News Corp executive.
Lies.
These useful idiots of the globalist oligarchy are, in losing merely their jobs, getting off very lightly.