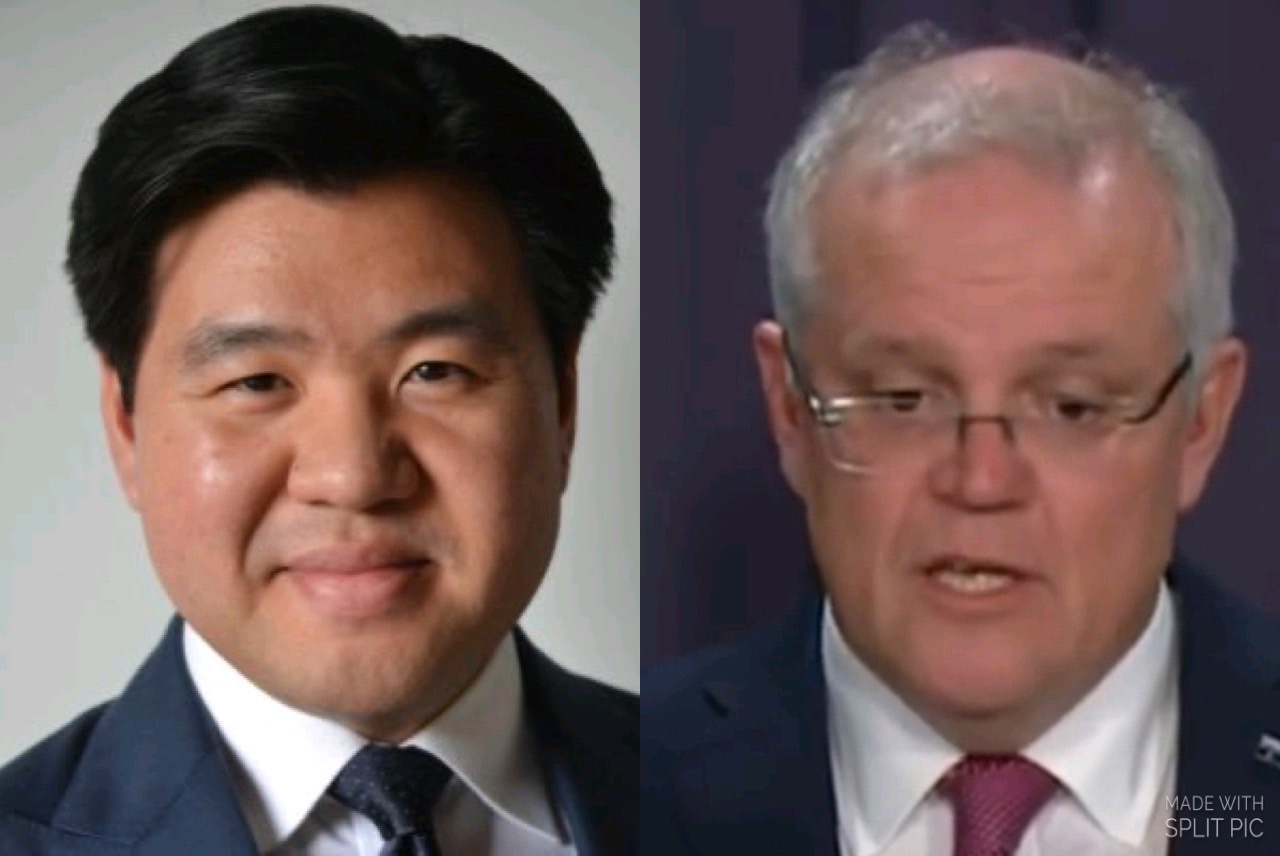 Good luck gathering in public to express disagreement with government policy any time soon.
From the Australian:
Tough new social restrictions will take effect on Monday to fight the spread of COVID-19, with a limit imposed of only two people gathering in public spaces, older citizens urged to stay at home and children banned from playgrounds.
Scott Morrison said any person who could remain at home should and called on Australians to restrict their movements to seeking only essential supplies.
"Don't gather together in groups. That's the simple way of putting it. Just don't do it. It is not helpful," the Prime Minister said.
You heard the man. Stop it.
NSW and Victoria were expected to "move further" on the two-person gathering rule, with state and territory governments considering new fines and penalties for people who breach the ban.
NSW government officials on Sunday night said the penalty for breaching the new orders would almost certainly be consistent with previous orders issued under the Public Health Act, which if breached can incur an $11,000 fine, six months' imprisonment, or both, or a $1000 on-the-spot fine issued by police.
Victoria. Imagine my shock. Naturally, we all expect these measures to be lifted as soon as the crisis is over..
With millions expected to find themselves unemployed as a result of the Australian government not closing the borders two months ago because diversity is our strength, and because our traitor universities helped over 30,000 Chinese students return to Australia through the back door, it is worth remembering the words of Tim Soutphommasane.
From the Sydney Morning Herald, February 16, 2020:
Shops and restaurants in Chinatowns and Chinese precincts such as Chatswood and Eastwood in Sydney, and Box Hill and Glen Waverley in Melbourne, are struggling. Many are on the verge of collapse. Trade in many parts has come close to a standstill on account of people avoiding Chinese businesses (though this includes many Chinese Australians themselves staying at home).
It's not the virus that's the biggest threat to us – it's the viral panic. The more formidable disease going around right now is a social one, not a biological one. And the panic is mutating into discrimination.
Asian Australians, particularly Chinese, have reported a spike in racism and xenophobia. People have been vilified in shops and on public transport. There've been reports of Uber drivers declining to pick up passengers with Asian surnames. Asian international students have been summarily evicted from accommodation.
It's a brutal axiom, but racism always feeds on fear and anxiety. Both are currently in abundant supply. Equally, some have used the virus threat as cover for the expression of racist ideas. Extremist right-wing Facebook pages have lit up with memes and misinformation. Tabloid media outlets have engaged in predictable racist scare-mongering.
Recent condemnations of racism by the Prime Minister and others have been helpful. Any rejection of discrimination, though, must be consistent and comprehensive. The federal government could start by re-funding a strong anti-racism strategy (the Canadian government is funding a four-year $45million campaign).
It should also avoid insidious forms of race politics. For example, it was important the government evacuated Australian citizens (mostly Chinese Australian) stranded in the Chinese city of Wuhan. That it chose to quarantine them on Christmas Island, however, smacked of malicious dog-whistling.
One is almost tempted to suggest that Tim is obsessed with race, but is desperate to project this obsession onto some of the most tolerant people on the planet, ie Real Australians.
The sanctimonious virtue signalling and flat out lies of Little Timmy Soupbum and his ilk have for years contributed to the stiflingly politically correct atmosphere of Australian public life.  75 year of Cultural Marxism meant that when the time came (two months ago) for the Australian government to close the border and put Australia under strict quarantine to protect lives and the economy, such a decision was completely unthinkable.  The decision has finally been made, two months too late.  We may yet avoid pandemic but we will not avoid mass unemployment, depression, nor war both civil and international.  Given the suffering these will likely cause, it is reasonable to argue that Soutphommasane has blood on his hands.
Furthermore, in the two months since, Chinese firms have shipped vital medical supplies from Australia to China, organised Chinese buyers have raided regional supermarkets, and foreigners have spat on our produce, openly fought in metropolitan supermarkets and assaulted our police with the threat of coronavirus.
Deport these rat bags, who needs them anyway? https://t.co/v6crAG6qhg

— Warren .. 🇦🇺 (@surfbird03) March 27, 2020
Australians were right to be wary of the Chinese. The least Soupbum could do is hang his head in shame, delete his Twitter account and never show his face in public again.
Instead, he is still flogging the so-called "dog-whistle" dead horse:
Earlier this year Australians evacuated from Wuhan were quarantined on Christmas Island. Now returning cruise passengers are quarantined in five-star hotels …

— Tim Soutphommasane (@timsout) March 27, 2020
His thinking is so warped that he can twist the banning of Aussies from our beloved beaches into a veiled racist attack on Chinese hoarders:
Surprised our political leaders haven't slammed this as "unAustralian" yet — or did I miss that? But I bet this recalcitrant selfishness is doing a whole lot more damage than the panic buying that was condemned in those very terms #COVID19au https://t.co/Jx0duvibxF

— Tim Soutphommasane (@timsout) March 27, 2020
Are you serious Tim? You're responsible for this. It is thanks to you and people like you that people like us cannot go to the beach, to the football, to work. The open borders, multicultural "Australia" which you have dedicated your career to building has led us to economic disaster.
Let's get this straight, Shitpossum.
You are not Australian. Chinese people are not Australian. You do not belong here. Get out of our country, and take your countrymen with you.
Also, you are a stupid, evil, fat-faced, entitled, podgy little prick.