We here at The XYZ had our interest piqued the other day by the news that Australia had sent a delegation of its wisest elders to the Holy Land. Obviously they are there to cover a number of bases but the news-making aspect of their trip is that they were able to secure a commitment, of sorts, from the Israeli government to extradite an alleged pedophile, Malka Leifer, to Australia.
From the Australian:
"An Australian delegation in Israel including former prime minister John Howard has been promised that the Israeli government will extradite former Melbourne school principal Malka Leifer as soon as it is ordered by the court.
"Israeli Prime Minister Benjamin Netanyahu and his rival, Benny Gantz, the leader of the Blue and White party, both made commitments to the delegation that any future government would sign the extradition order whenever possible.
"Mr Howard, former Liberal leader and Australian War Memorial director Brendan Nelson, former foreign minister Alexander Downer, Australian Labor Party president Wayne Swan and former Labor senator Stephen Conroy are in Israel on a five-day visit with the Zionist Federation of Australia."
It is quite extraordinary. We send a delegation of our most senior individuals and get a "whenever possible" for the extradition of a person facing 74 charges of child sexual abuse. When Hakeem al-Araibi was detained in Thailand with the prospect of extradition to Bahrain due to an administrative error, we sent Craig Foster and that did the trick.
We send John Howard to our greatest ally in the war on terror and the only democracy in the Middle East and all we get is a "when the court tells us". We could do with a little more of that Judeo-Christian values. Perhaps our wise men should have brought gold, frankincense and myrrh..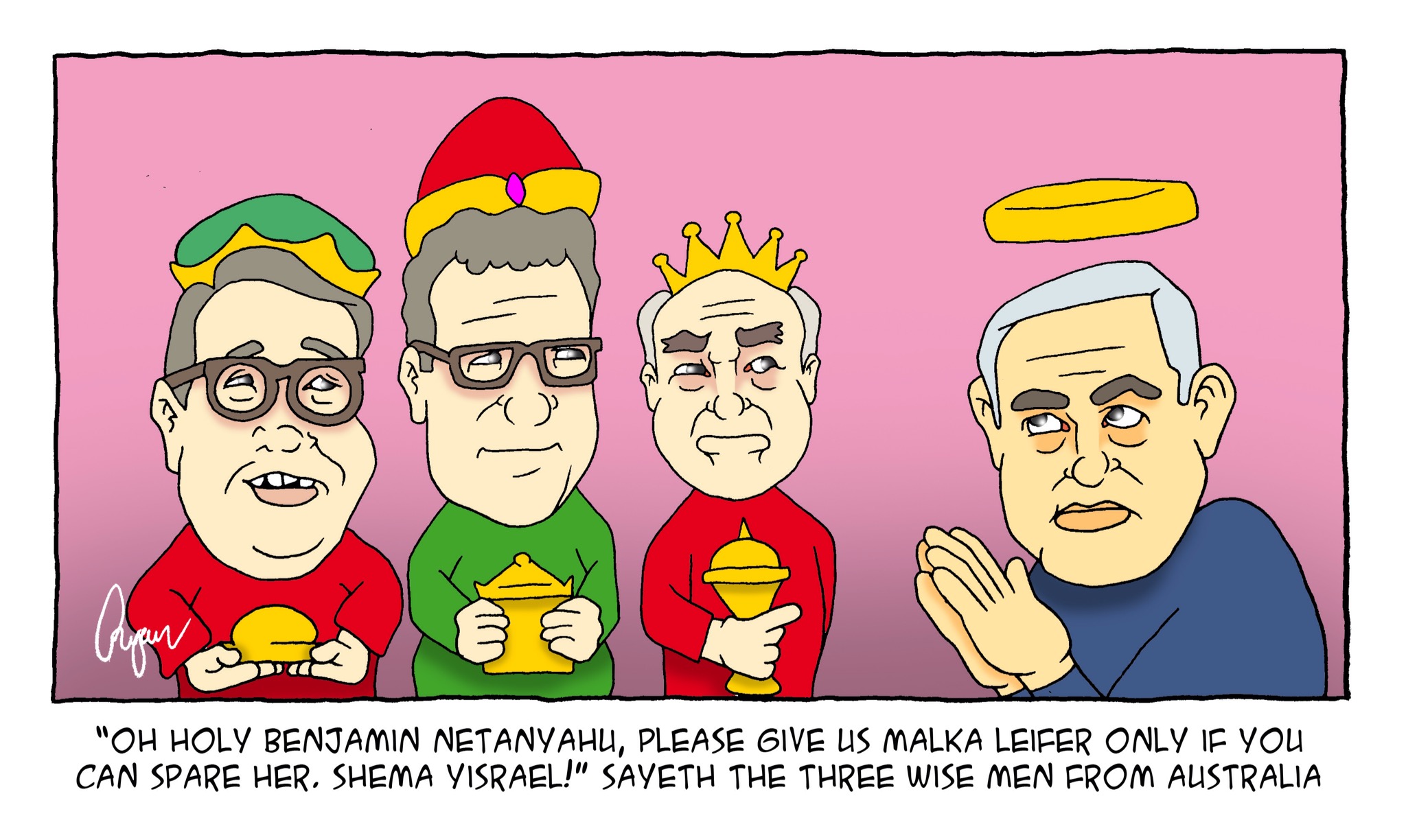 The whole thing seems quite bizarre, obsequious even, and we can't make sense of it.
Hakeem al Araibi is a Bahraini soccer player who came to Australia as a refugee on the grounds that he was fleeing persecution in Bahrain, who was detained when he left Australia by Thai police in response to the Bahraini government placing him on a terrorist watchlist, but was eventually brought back to Australia because it was deemed that he did not deserve to be on that terrorist watchlist, despite Australia having been deeply involved in fighting the war on terror for nearly 20 years primarily against threats from the Middle East. It seems that in naming the enemy as "terror" we have made the definition nebulous enough so that any Middle Eastern country can name dissidents or rebel groups as "terrorists" and their fight suddenly becomes our fight, even if said dissidents or rebel groups do not directly threaten the West.
As for Maika Leifer, she a Jewish woman charged with abusing Jewish children at a Jewish school in Australia, yet she has fled to the Jewish homeland to escape justice in Australia, so Australia sends senior Australians to the Jewish homeland to secure a commitment from the Jewish government to extradite the Jewish lady accused of abusing Jewish children in Australia back to Australia so she can face Australian justice.
It all seems so unnecessarily complicated. We can't but help think that if people stayed in their own homelands, we would not have to deal with these messy situations.